If you have an Asus smartphone, you are already in the league of one of the best smartphone worldwide and when backed by Android, it is just unstoppable with countless features and apps that make it one of the best smartphone to purchase. But, it does have its share of issues and problems, of which, the majority are fixable. In this extract, we are tackling the Asus Wifi problems and we will discuss the possible and potential fixes and troubleshooting tips that aren't just for Asus but for all Android-enabled smartphone. So, if you have been complaining about a slow connection or wifi not working issue, etc, read along to know how to fix it.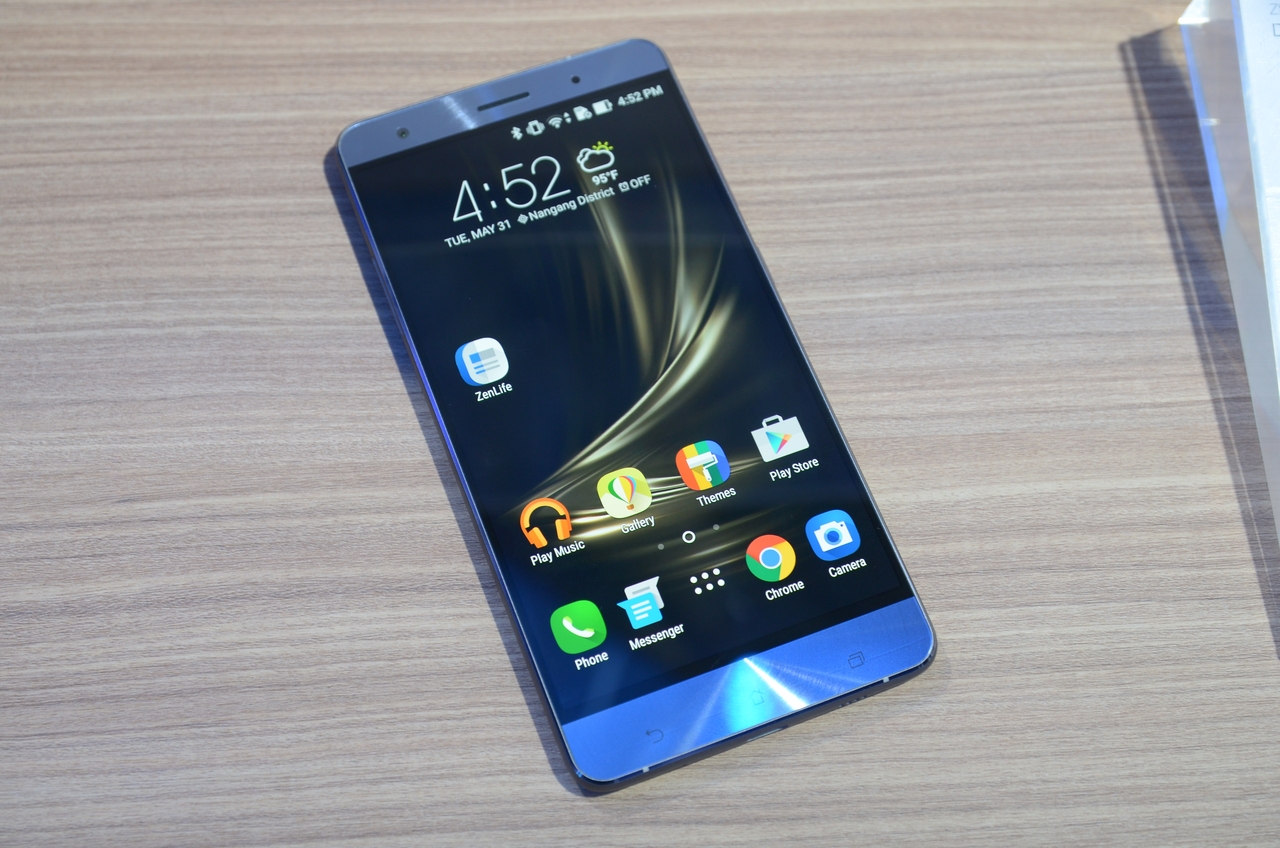 The possible Asus Wifi problems
Before we can discuss the troubleshooting tips and tricks, you must know the various wifi problems you can or you are facing on your Asus smartphone. To name few of them, it could be due to software and app glitch or conflict, wrong password or SSID, authorization problems, interference caused by walls and other objects, etc.
Method #1: Check if the internet is operational or not
Assume that you are working on your phone or laptop or doing any leisure and suddenly, the internet stops working. In such case, you must check if the internet is not accessible from the ISP or is there any problem from your end. You can call your ISP to confirm it and then, act accordingly. There are many instances when your ISP would notify you about the intermittent issues or it could be temporarily cut due to maintenance or upgrade work, etc.
Method #2: Toggle the wifi on your phone
One of the most profound wifi problems is when the phone is unable to search and/or connect to the wifi network available. Android users have a shortcut for wifi where they can initiate wifi and connect to an available network when just a click. However, this is where a software glitch or bug can cause the wifi not to start. Drag down the notification tray and check if the wifi is on or not. If it doesn't turn on, tap on it again or go to 'Settings >> Wi-Fi' to kickstart it.
Method #3: Airplane Mode
Switching between the airplane mode and normal mode is beneficial if you are looking forward to fixing any network-related issue. You can turn on the airplane mode if the wifi isn't connecting by itself. Keep the airplane mode turned on for few seconds and then, turn it off. This must kickstart the wifi feature on your phone to start and allow the user to connect to an available wifi network.
Method #4: Check out the power saving mode
Here's what you need to check if the wifi on your phone isn't working. First of all, check if you have activated the power saving mode on your phone or not. The reason is, power saving mode disables many apps and services of which, one is wifi and that is what causing the problem here. You can deactivate the mode until you use wifi or you can check if there's an option to use wifi as an exception even with the power mode activated on your device.
Method #5: Forget and reconnect
When you turn on wifi on your phone, it connects with the modem or wifi network which is available. The priority is given to that network which has a password saved if there is no password protected wifi network is available. When you try to connect to either of the wifi networks, it undergoes a number of methods such as first the phone and the modem will verify the password and then, obtain IP address and then only, the phone is connected to a router or modem. But if there's any problem in-between, wifi won't work on your phone.
If this is the situation, try to forget either the one wifi network that you want to connect or forget the passwords for all available networks. Next is to wait for few minutes and then, turn on the wifi and tap on the network you want to connect. Now, the system will prompt you to enter the password or allow the user to register if the network is unprotected. Keep the wifi settings screen active on your phone to ensure that the phone properly connects to the intended network. Also, note that if there are too many networks saved on your phone, it may cause wifi problems such as error while connecting to a new network and so on. Thus, ensure that you delete those networks that aren't required.
Method #6: Reboot it
If tweaking the wifi networks didn't help, simply reboot the phone. This will force shut all the processes on your phone and also, fix the temporary glitch that might be causing the wifi problems which is a common sight in Android smartphones.
Method #7: Restart the modem
This is the same method as 'Method 6' but on the other end i.e. modem or router. There is a small button located right behind the router that restarts it. On the contrary, you can switch off the router for few minutes and then, restart it for best results.
Method #8: Update the apps and Android firmware
Keeping the phone updated gives you an edge over those who don't update their phone which is a perfect breeding ground for bugs and errors that can escape and cause various issues. When you update all the apps as well as the firmware, your phone achieves the maximum health it requires to tackle and handle all the processes that take place in your phone day-in and day-out. Further, keeping the phone updated brings add-on features and benefits and eliminate any bugs or errors that might escape in the system and cause any type of issue.
To check for updates available for the apps installed, go to the 'Google Play Store >> My apps and games >> Updates'. Similarly, you can check if there are any updates available for firmware by following this procedure: 'Settings >> About Phone >> Software Updates >> Check for updates'.
Method #9: Modem firmware update
Now that you know it's important to update the apps installed as well as the firmware being used, it is also important to ensure that the firmware being used by the modem is updated or not. You can check out if there are any updates available by going to the Modem configurations that requires a dedicated IP address that will guide you towards the control panel for the modem/router.
Method #10: Clear cache
It is important to clear cache saved on your phone as it slows down the device as well as introduce a host of different issues. You can check out app cache by going to Settings >> Apps where you need to tap on each individual app to clear it. Further, clear the storage cache saved on your phone. You will find the option to delete it by going to Settings >> Storage >> Cache Memory where you can tap on it to delete it.
Last but not the least is to wipe cache partition. To perform this, you'll have to boot into the recovery mode for which, the procedure is clearly explained in 'Method 10'. Once you have logged into the recovery mode, choose the option 'wipe cache partition' from the menu and confirm the actions by selecting the option 'Yes'.
Method #10: Reset the smartphone
Note: This particular method is one powerful and one-above-all procedure to wipe off software-related glitches and issues. Here is the procedure you need to follow.
Firstly, you'll need to boot into the recovery mode for which, turn off the phone.
Press power button and volume up button together and hold it for 15 to 25 seconds until the system prompts the user to choose 'Recovery Mode'.
Scroll through the menu using volume up or down button as per instructed and press power key that doubles as a select button.
Select 'wipe data/factory reset' and then, 'Yes — delete all data' that will initiate the factory reset procedure and hopefully, it will fix the Asus wifi problems once-and-for-all.
Read More: