Redbeet Interactive and Axolot Games have done a tremendous job with the multiplayer survival open-world craft title called 'Raft' that has been launched recently in June 2022 for Windows and Linux platforms only. Within a short time, the game has received thousands of positive reviews on Steam for its better graphics and survival tactics. However, some Raft players are reporting that either they can't join friends/world or the multiplayer is not working.
According to multiple reports online, several affected Raft players are claiming that not only they can't join the multiplayer sessions but also a blue screen appears whenever they're trying to join a friend's server. Well, the best thing is that the blue screen issue isn't occurring to everyone. Such multiplayer issues may appear due to several possible reasons such as issues with the internet connection, issues with the game files, or maybe a temporary glitch, etc.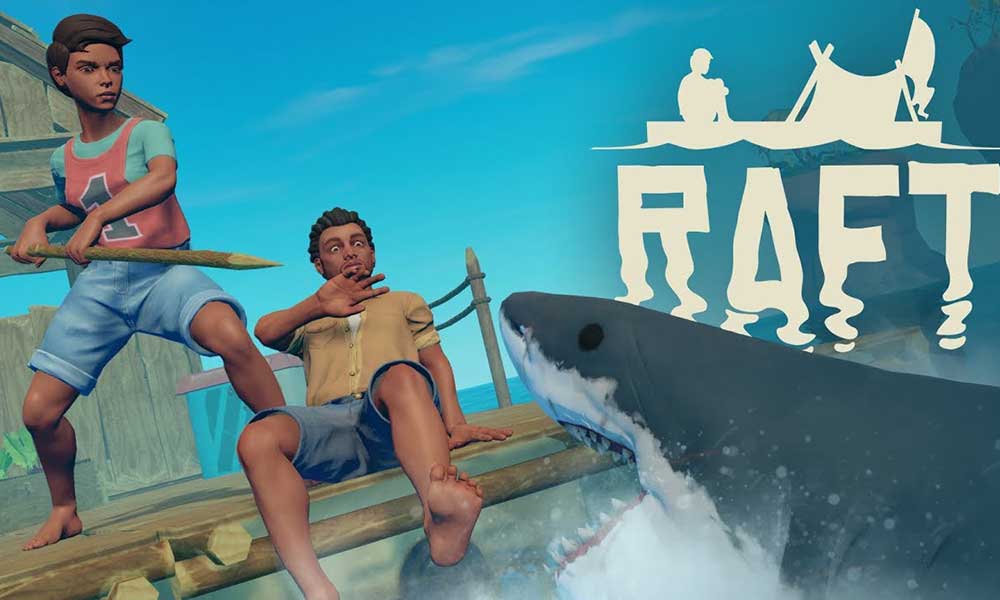 Fix: Raft Can't Join Friends/World or Multiplayer Not Working
As mentioned above, a few reports are coming out that Raft players are unable to join friends in the multiplayer mode due to several possible reasons. Such as a poor internet connection, issues with the game files, incompatibility with the game's system requirements, etc. You should follow all the methods one by one until the problem gets fixed for you. So, without wasting any more time, let's jump into it.
1. Check the Internet Connection
First of all, you should check for the internet connection at your end because a poor or unstable network can easily trigger the multiplayer not working issue in most scenarios. Make sure to try using both the wired (ethernet) and wireless (Wi-Fi) connection to cross-check the issue. If in case, there is an issue with the internet connection then make sure to contact your ISP for further technical assistance.
2. Check the System Requirements
You should also check out the game's system requirements because any kind of incompatibility with the PC configuration may cause such issues. Here we've mentioned the minimum system requirements of the game for your ease. If your PC build or specifications are similar or higher then your PC configuration might not be an issue in this case.
Minimum Requirements:
Requires a 64-bit processor and operating system
OS: Windows 7 or later
Processor: Intel Core i5 2.6GHz or similar
Memory: 6 GB RAM
Graphics: GeForce GTX 700 series or similar
DirectX: Version 11
Network: Broadband Internet connection
Storage: 10 GB of available space
Additional Notes: the 64-bit operating system is required
3. Update Raft
Most of us make a mistake by not checking for the latest game patch updates and installing them periodically. If in case, you're one of them, make sure to install the latest available or pending updates to get better stability and improvements. To do so:
Open the Steam client > Go to Library.
Click on Raft from the list of installed games at the left pane.
Now, the client will automatically search for the available update.
If there is an update available, you'll see the Update option > Just click on it.
Wait for a couple of minutes to complete the update process.
Once done, make sure to close the Steam client.
Finally, reboot your PC to apply changes, and launch the game again.
4. Verify and Repair Game Files
Maybe your game files become corrupted or missing due to some unexpected reasons and trouble you a lot. You should follow the steps below to verify and repair the problematic game files via the Steam client quite easily. To do that:
Launch the Steam client > Click on Library.
Right-click on Raft from the list of installed games.
Now, click on Properties > Go to Local Files.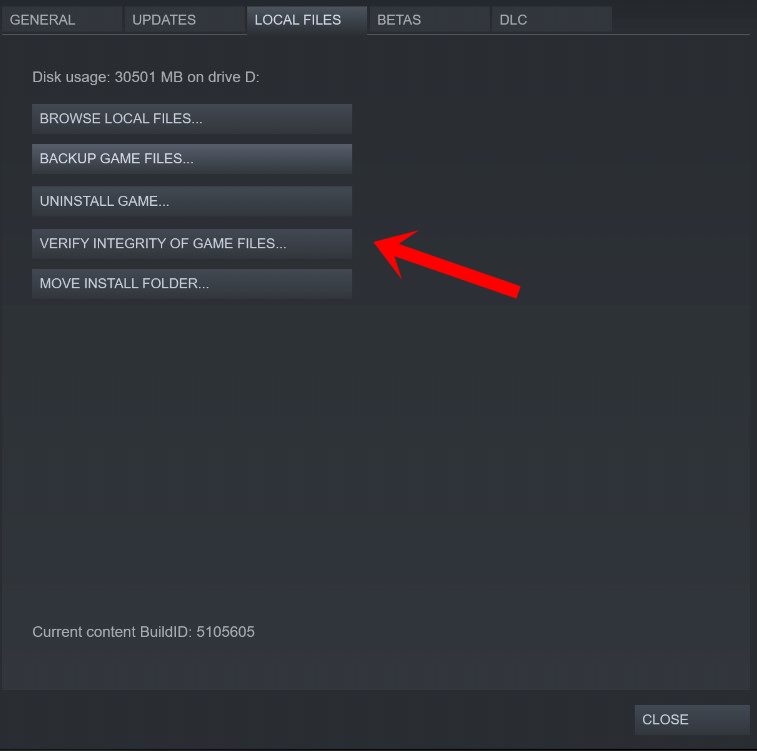 Click on Verify Integrity of Game Files.
You'll have to wait for the process until it gets completed.
Once done, just restart your computer.
5. Set Raft Task as a High Priority
Sometimes your Windows system may not recognize the resource-hungry game application and the unnecessary background running processes may take a lot of system resources like CPU & RAM without your permission. That means whenever your game needs a higher amount of CPU & RAM resources to run smoother, the Windows system fails badly. Therefore, you should manually set the specific game task as a High Priority in Task Manager. To do so:
Press the Ctrl+Shift+Esc keys to open Task Manager.
Now, click on the Details tab > Right-click on the Raft game task to expand it.
Then click on Set Priority > Select High.
6. Ensure the world isn't single-player or invite-only
You should check if the friend world isn't a single-player mode or invite-only session. Just make sure to go to the player/friend name in your friends list. Then right-click on it > Select join the game.
You can also try sending an invite to your friend or asking them to join the game via invite. Sometimes directly joining the game from the in-game menu may not work properly.
7. Ensure your Steam Profile is Public
We should highly recommend you to set the Steam Profile to Public so that other players and even your friends can connect with you quite easily. To do that:
Open the Steam client > Click on your Username in the top-right corner.
Select View my profile > Click on Edit Profile.
Go to the Privacy Settings tab > Here you'll have to set the My Profile, Game Details, Friends List, and Inventory options to Public one by one.
8. Power Cycle the Wi-Fi Router
A temporary networking glitch on the Wi-Fi router may trigger multiple issues with the internet connectivity. If in case, your wireless internet gets disconnected quite often or doesn't have a powerful signal strength that means there is some issue with the router itself. Either try placing the router near to the gaming device or check for the network configuration properly. Sometimes changing the Wi-Fi SSID or password can come in handy.
However, the first thing you should do is to just power cycle the router by following the steps below:
Power OFF the router first > Once the LED indicators stopped, unplug the power cable from the router.
Now, wait for around 30 seconds, and then plug back the power cable into the router.
Power ON the router and check for Raft multiplayer connectivity error again.
9. Flush DNS Cache
Another thing you can do is to flush the DNS cache on your computer to remove stored cache files that are related to the internet configuration. Outdated or corrupted DNS cache data can eventually trigger multiple issues with the networking connectivity and speed in most scenarios. Don't worry, the system will automatically create a new DNS cache once connected to the internet. To do so:
Press the Windows key to open the Start menu > Type and search Command Prompt.
Now, right-click on Command Prompt to open the context menu > Select Run as administrator.
If prompted by UAC, click on Yes to provide the admin access and, the Command Prompt window will open.
Then type the following command line in the command prompt window and hit Enter to execute it:
ipconfig /flushdns
Once, a successful message will appear, make sure to close the command prompt window.
Finally, reboot the PC to apply changes.
10. Disable Security Protection Temporarily
The chances are high that somehow your antivirus software becomes quite aggressive and it's blocking all the ongoing connections from your PC. Therefore, you may encounter multiple issues with the server connectivity and playing multiplayer online games smoothly. Now, if you're also feeling the same, make sure to temporarily disable the antivirus software by following the steps below.
Press Windows + I keys to open Windows Settings.
Click on Update & Security > Click on Windows Security from the left pane.
Click on Virus & threat protection > Click on Manage settings.
Here you'll need to turn off the antivirus protection.
If in case, you're using any third-party antivirus software on your PC then you can open the antivirus tool and disable the real-time protection option manually. Once disabled, you can check if the Raft Can't Join Friends/World or Multiplayer Not Working issue is still bothering you or not.
11. Reinstall Raft
Well, it may also be quite possible that there are some issues with the installed game files that can't be fixed or removed unless you manually uninstall and reinstall the full game on your PC. Yes! We can understand that reinstalling the game doesn't sound good, but there is nothing to do except for this. Especially, if you've already tried out all other workarounds one by one. So, sit tight, relax, and reinstall the game properly. To do that:
Press the Windows key to open the Start menu.
Now, type and search for Control Panel > Open it and select Uninstall a program.
Click on the Raft game from the list of installed programs.
Next, select Uninstall > Follow the on-screen instructions to complete the uninstallation process.
Once done, you'll need to restart the PC to apply changes.
Finally, open the Steam client, and install the Raft game again. [But this time, you might select a different drive to install]
Wait for the game to be installed completely > Enjoy!
12. Contact Redbeet Interactive Support
If none of the methods worked for you then make sure to contact Redbeet Interactive Support via this link to submit the report. The chances are high that after creating a ticket, developers will investigate the issue deeply, and try fixing it asap.
That's it, guys. We assume this guide was helpful to you. For additional queries, you can comment below.