Tom Clancy's Rainbow Six Extraction is a newly released online multiplayer tactical shooter video game that has been developed and published by Ubisoft. As an online game, plenty of players are encountering issues with the Rainbow Six Extraction Server Error Juliett 00000143 or Juliett 000000146 while launching it. Either the game can't connect to the servers or the servers become unavailable. Now, if you're also a victim then you can follow this guide.
This particular issue has been reported by a couple of affected players during seasonal events or after any major patch update. Server unreachable error is also a common issue among the Ubisoft games which seems the servers are unable to manage the increased number of active players or any outage. No matter which gaming platform you're using, the issue might appear for the Rainbow Six Extraction players quite often while getting into matches.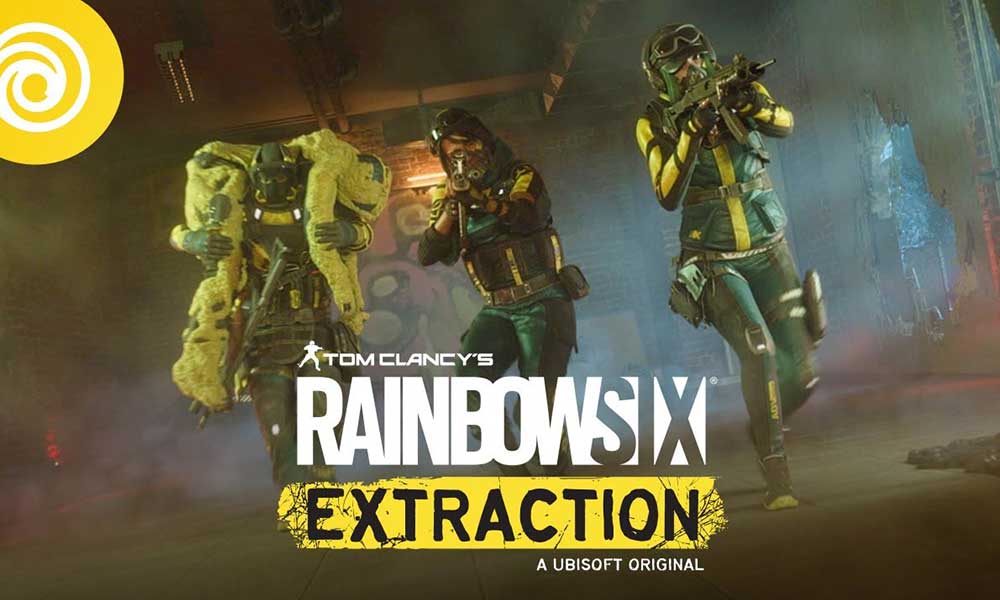 Fix: Rainbow Six Extraction Server Error Juliett 00000143 / 000000146
Whereas it also seems that the Rainbow Six Extraction server login and disconnection issues have also been reported by plenty of players. Although Ubisoft didn't make an announcement on the fix for this issue, we're assuming that there may a couple of possible reasons to consider which might help you. So, without wasting any more time, let's jump into the troubleshooting methods below.
1. Link Ubisoft to Xbox Game Pass
As per a report on Reddit, it's worth mentioning to link the Ubisoft account to Xbox Game Pass so that the Rainbow Six Extraction players can easily launch and run the game on the PC. You should link to the Xbox Game Pass by signing into your Microsoft account using this link.
2. Verify and Repair Game Files
If you're one of the victims to encounter the R6E server connectivity issue then you can also try verifying and repairing the game files on the PC by following the steps below:
Open the Ubisoft Connect software on the PC.
Click on the Games tab > Select the Rainbow Six Extraction game tile.
Now, select the arrow icon on the bottom right side.
A drop-down menu will appear > Click on Verify files.
If prompted, click on Repair.
Finally, Ubisoft Connect will start repairing any missing or corrupted files (if any). Wait for it to complete.
Once done, make sure to close Ubisoft Connect as well as the game if running, and restart your computer to check for the issue.
3. Power Cycle your Router
You should also perform a power cycle on your Wi-Fi router to fix multiple glitches or cache data issues on the router. Sometimes the networking glitch may also cause several issues with connecting to the game server. To do so, you can turn off the router then unplug the power cable from the router > Wait for around 30 seconds or more then you can plug back the power cable in and turn on the router to check for the issue.
4. Check Server Status
You should also check out whether the Rainbow Six Extraction game servers are down or going through the maintenance process. It's better to check for the issue by visiting the official Rainbow Six Extraction Twitter handle for further help.
5. Use a Public DNS
If you're encountering issues with the private DNS server that has been provided by your ISP (Internet Service Provider) then make sure to use the Google DNS server address (Public DNS) on your system to check for the server connectivity issue again. To do this:
For PC:
Press the Windows + R keys to open up the Run dialog box.
Type ncpa.cpl and click on OK to open the Network Connections page.
Now, right-click on your active network adapter > Click on Properties.
Select Internet Protocol Version 4 (TCP/IPv4) > Click on Properties.
Click to select Use the following DNS server addresses.
Now, enter 8.8.8.8 for the Preferred DNS server and 8.8.4.4 for the Alternate DNS server.
Once done, click on OK to save changes.
Make sure to restart your computer to apply changes then check for the issue again.
For PlayStation:
Go to the Settings menu on the PS4/PS5 console.
Select Network > Select Set Up Internet Connection.
Select WiFi/LAN (according to your internet network) > Select Custom.
Choose to Automatic for IP Address Settings.
Select Do Not Specify for DHCP Host Name.
Choose to Manual for DNS Settings.
Now, enter 8.8.8.8 for Primary DNS and 8.8.4.4 for Secondary DNS.
Select Automatic for MTU Settings and Do Not Use for Proxy Server.
Finally, finish the setup process, and make sure to reboot the system to apply changes.
For Xbox:
Open the guide menu by pressing the Xbox button on your controller.
Select Profile & system > Hit Settings.
Hit General > Select Network settings.
Choose to Advanced settings from the Network screen options.
Select DNS settings > Select Manual.
Enter the DNS settings 8.8.8.8 for primary and 8.8.4.4 for secondary addresses.
Once done, reboot the Xbox console to apply changes.
6. Contact Ubisoft Support
If none of the methods worked for you then you can contact Ubisoft Support for further assistance. It's better to attach the Ubisoft Connect log file for more detailed info so that the support team can resolve your issue quickly or escalate the issue to the developers.
That's it, guys. We hope this guide was helpful to you. For further queries, you can comment below.