Razer Chroma tool allows you to control your peripherals RGB lighting. It contains various profiles that you can choose from and create your own using the Chroma Studio tool. If the Razer Chroma doesn't work with your mouse and Keyboard setup, then there might be a connection glitch or software issues within Windows 10.
For Razer Chroma to work correctly, all the connections in the settings panel must be fine-tuned with the Razor Synapse tool, which allows you to direct and control Chroma lightning in your computer peripherals. Here are some common issues users are facing with a recent update in Chroma.
Help: Razer Blackwidow Chroma lighting doesn't work from razer
The issues lie within connection grids or configuration errors. In some cases, you might have to tweak your Razor profile to make Chroma settings work at their best. So in this article, we will provide some methods that you can try to fix this issue. So let's begin with the list.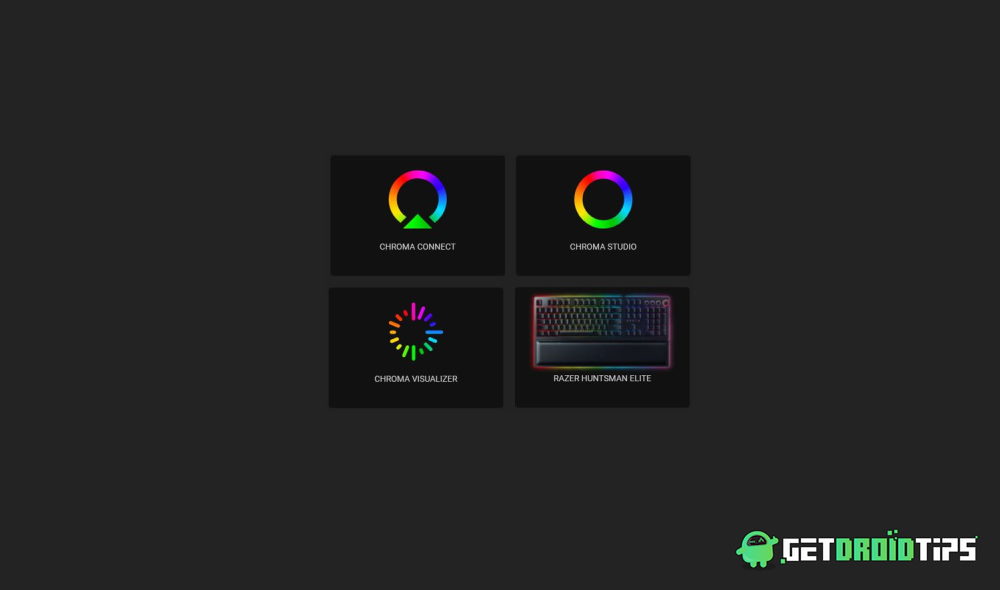 How to fix if Razer Chroma doesn't work on Windows 10?
The Razor Synapse tool allows you to control and manage your razor devices directly from the device. You can update firmware, Drivers, and configuration profiles directly from the synapse tool. Razor chroma is a part of the tool that manages the RGB lightings for peripherals such as RGB mouse or keyboard.
In the majority of cases, the issues with Razor Chroma lightning and sync issues can be fixed by turning the feature off and turning it on again. With a simple restart of Chroma services, all features might work perfectly as you intend them to. So before following any methods, Toggle Chroma Apps On/Off and see if it fixes up the issue.
Method 1: Stop all Razer Synapse processes
Sometimes this simple step could save some time. Let's try by stopping all razer processes running in the background and re-launch the application.
Open Task Manager by pressing Ctrl+Shift+Esc keys. (You can also right-click on the taskbar and select open task manager.)
Click on More details and search for processes with the name "Razer".

Right-click on them and click on End task.
Now close the task manager and re-launch the application.
Check if the Razor chroma tool is working.
Method 2: Uninstall Razer Chroma drivers and try again
Sometimes this issue can be fixed by manually uninstalling the driver for razer chroma and installing it. So let's try this.
Also read: How Much Will it Cost in India for Nvidia GeForce RTX 3070 / 3080 / 3090?
Open Device Manager by pressing Windows key + X then selecting Device Manager.
Now Search for Razer chroma drivers under keyboard or mouse peripherals.
Right-click on it and select Uninstall.

Please wait for it to uninstall and reboot your PC.
Reinstall the drivers from the synapse software
That's it. Check if the Razer chroma is working.
Method 3: Update Razor Synapse tool
It becomes mandatory to keep your software up to date to avoid this kind of errors. To check for update:
Right-click on the razor icon in the taskbar.
Click on check for updates.

Let the software check if there are any updates. If any available, download and install them
Now check if the Razor chroma tool works
Method 4: Reinstall the Razor Synapse 3 Tool
The final method to try and solve this issue is to re-install the Razor Synapse 3 Tool.
Press Windows + R keys and type in appwiz.cpl
Now right click on the Razor software and click on uninstall. You can also use the apps and features section in the Settings to uninstall the app.

Could you wait for it to complete? Once it completes, restart your PC.
Visit the official site to download the latest synapse tool.

Download the tool and install it.
Finally, launch the tool and reconfigure your hardware. Now the Razer Chroma should work without any issue.
(Picture Credits: Razor Support)
In some cases, the malfunction of Chroma lightning is due to hardware issues or liquid damage. There are cases of liquid damage in the keyboard and mouse due to which Chroma lightning does not work as intended or do not work at all. So make sure you're not facing such hardware issues.
Conclusion
So as you can see, fixing issues with the Razor Synapse or the Razor Chroma tool is very easy. If you still cannot fix the issue, then there is probably a hardware issue preventing you from using the Chroma tool. Also, there might be a chance that your product doesn't support the version of Synapse software you are trying to download. In this case, you have to check your manuals that came with the product to find out which version of the software will be compatible with your products.