It's worth remembering that Ready or Not is an early-access game, and since its beta version launch, many users have been facing issues left and right. Ready or Not is a tactical first-person shooter by VOID Interactive. It was released through Steam early access on December 17, 2021. However, the full game has yet to be released when developers reach out to fix all the minor bugs. But recently, there have been many complaints regarding the gameplay where Ready or Not shows your connection to the host has been lost error. This error seems to persist even if you troubleshoot your internet connection, which is the prime reason behind this error. The error only allows you to press OK Then, the game crashes. I faced the same issues, and thankfully, some workarounds exist to help rejoin a game with other players.
Fix: Ready or Not Your Connection to the Host has been Lost Error
After disconnecting or failing to connect to a match, players will see this error pop up onscreen. You can sometimes fix it by refreshing your wifi connection, but this doesn't help 100% of the time. Down below are some troubleshooting ways you can follow to fix this easily.
Troubleshoot Internet Connectivity
Ready or Not is a tactical first-person shooter game where you can team up with your friend over the internet to enjoy the game. But due to its early release, the connectivity methods of game users are not very efficient, and the connection drops occasionally. Even the slightest disturbance in internet connectivity may throw this error. I recommend you stop background downloads, troubleshoot your internet connectivity, and see if it fixes the issue.
Check Game Server Status
Ready or Not is an early-access game, and a lot of improvements need to make, especially in server rooms. Server rooms allow players to connect to play the game. But due to the high popularity of this game, the servers might get overloaded or are in the maintenance stage. Please check with the developer's official Twitter account to check for any server outages or maintenance times.
Restart Ready or Not Game
If everything is fine with your internet connectivity, maybe it's an issue with your game installation. If you face these issues frequently, you can restart the game and see if it helps. Re-installing the game will also help to fix any broken files if there are any.
Some game files might be flagged by the operating system and that's the reason why it is not working. You can try running the game in administrator mode and see if it helps.
Bypass Firewall
Windows comes with its build-in firewall system which prevents apps to use excessive internet. Since Ready or Not is a server-based game, you need to give it full internet access. Here's how you can do this:
Open Windows firewall settings.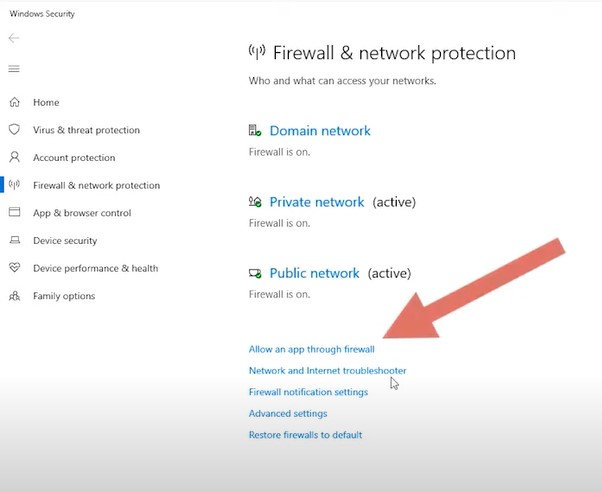 Click on the "Allow an app through firewall" option.
Here search for "Ready or Not" and make sure all checkboxes are enabled. Save the settings and check if the issue is fixed.
Try to host or find another session
If you host the game, then the game will allow you to connect with a limited internet capacity as well. This method seems to work with most of the players playing the game.
Select "Play" and after that "Open" or "Friends" to retry.
Either way, choose "Find session" to matchmake with other players.
Conclusion
Ready or Not is still in the development stage and developers are doing their best to give game patches and updates. I recommend you to check for any game updates which are available and update the game to fix any similar issues.