Android OS is an Open-source platform that has features using which, users & developers can make changes in the coding, apps, and more. Android OS has a number of bootable partitions like fast boot mode, recovery mode, a safe mode where all have different degrees of functionalities. Recovery mode, for instance, is used to repair, restore, apply updates on the phone while the fastboot mode is a powerful alternative to the former. It is a small tool that comes with Android Software Developer Kit (SDK) which has its own pros over the recovery mode.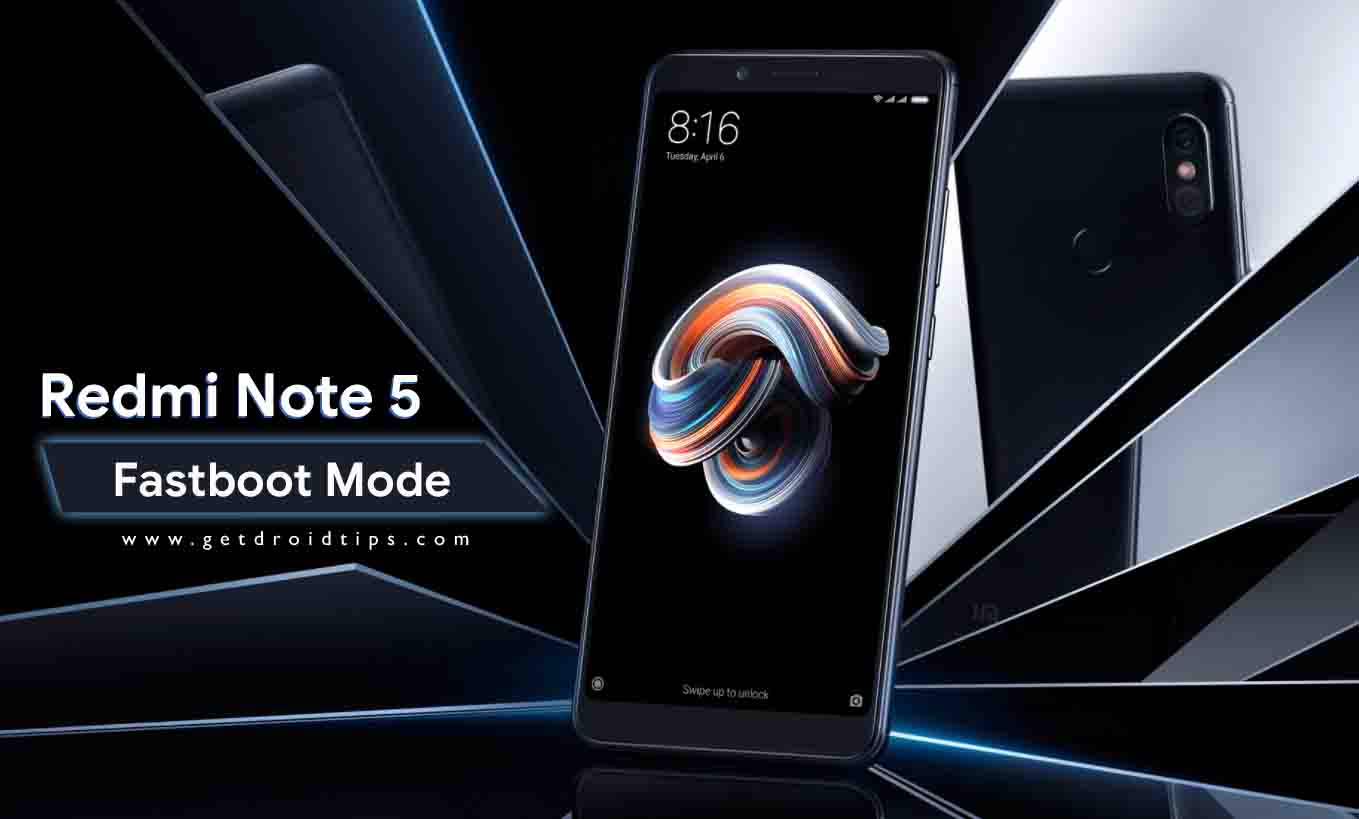 What is Fastboot & What Does It Do?
There are many readers on this website who are curious to know the functionalities of fast boot and how it can be used. Basically, fastboot mode or partition boots up on the phone even before the OS starts. This enables the developers to use it even without installing Android OS at times. Fastboot mode is used to install updates like recovery image i.e. a custom recovery mod that further escalates the functionalities which users can use further.
Fastboot is also used to override kernel command lines, erase and wipe off partitions and more. The mode can be accessed using the phone or through the command line. Although the procedure is somewhat different for other smartphone manufacturers.
Steps To Enter Fastboot Mode on Redmi Note 5
Remember to charge the battery at least 15% to be on the safe side. Follow the instructions as followed.
Firstly, Power down the device by hitting the Power button.
Press Power button and then Volume Down button together and hold it until further step.
Let the phone boot up and then, it will show splash screen i.e. Xiaomi's mascot.
Release the buttons and connect the phone to the computer via USB Cable.
All the instructions can be fed through Command line using Mi PC Suite.
Entering into the Fastboot mode on Redmi Note 5 is a piece of cake. But remember to do all the tasks 'quickly'. Because the phone will not stay in the Fastboot mode for the longer duration. Devise the steps that you will be taking to install updates or custom ROM or anything else. This is a simple guide on how you can enter the fastboot mode easily. At GetDroidTips, you can also learn how to enter into the recovery mode or safe mode on Redmi Note 5. We have covered a plethora of topics of Xiaomi smartphones that will help you do pretty much any and every task for which you need guidance or reference.