User Account or profile is an important step to log in to your Windows 10 account. With many issues such as corrupted files or frequent power failure, a deleted user account can lead to an inoperable PC. In such a case, you won't be getting any option to delete or reset the account or recover the user profile. Here is how you can fix this issue.
Any issues with a corrupted user account of the profile in Windows 10 may lead you to an inoperable PC. In this case, there are no options available for you to delete your account and create a new one. But before doing so, it is advised to take a backup of your files in the Library (Documents, Download, Videos, etc.) Because these locations are associated with your user profile and will get deleted in the process.
If you delete your user profile accidentally before taking any backup, it is not possible to recover your data. At least not that easy as restoring from the recycle bin. I have made this terrible mistake in my earlier days. That also in a company/office environment where data is crucial. Luckily we had a Onedrive backup solution, but not everyone has this type of solution. So in this article, let's see how you can recover your deleted user account or Profile in windows 10.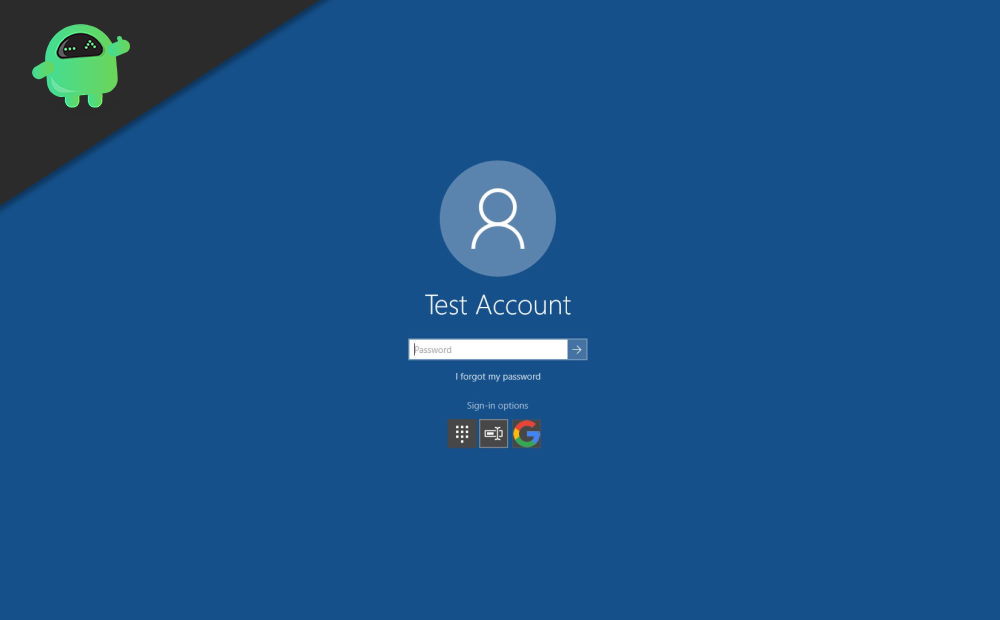 How to recover Deleted User Account or Profile in Windows 10
There are various ways to tackle and troubleshoot this problem on your PC. Luckily if you still have access to your PC, you can use registry editor or command prompt to your rescue.
Step 1: Restore Using Registry
This step might work if you selected to keep the files when deleting your user account. Although for this method to work, we need another account with administrator rights.
Log into the other account if you have another account set up on your PC.
Open Run (Windows + R) and type Regedit, and hit enter.

(Illustration: Registry Editor sample)
Now on the left-hand side, you'll see a tree of folder-like items.
From the tree, navigate into the following location:

HKEY_LOCAL_MACHINE\SOFTWARE\Microsoft\Windows NT\CurrentVersion\ProfileList

Now look for the SID of your old account. To know your SID, Open the command prompt and type in.

whoami /user

You'll see your SID in the output. Take a note of it.

Back on the registry editor, you'll find the SID listed either once or twice with a .bak to the end.

If it is listed once, click on the registry, and on the right side, you'll see an item with the name "ProfileImagePath".
Double click on it and change the Value to C:\Users\"Your user name".

In case you see you're SID listed twice, just right-click on the one without the .bak extension and delete it. Then remove the .bak from the end on the other one. Finally, change the value as mentioned above in the registry you just renamed.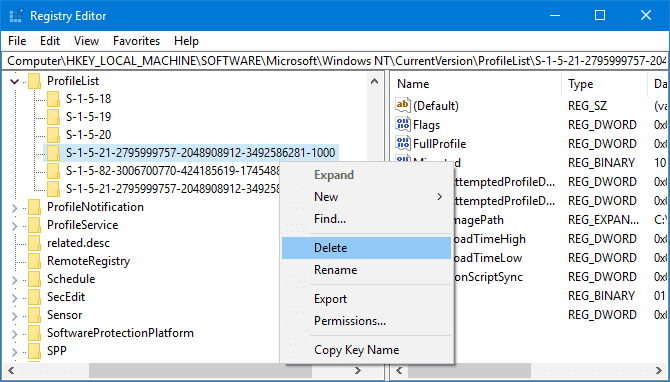 Close the registry, restart your computer and log back into your old account. Everything should work fine now, and hopefully, you should also find your files.
Step 2: Using File recovery
This becomes more disastrous if you don't have another account to log into or select to keep your files when deleting your account. This would delete all your files in the Documents, Download, Pictures, and Videos library. So it becomes mandatory if you want your data back to run any third-party file recovery tools like EaseUS, Recuva, etc.
Download and install any trusted file recovery tools like EaseUS. But this is going to cost you. So do this only if you need your data. Although the free version will let you recover a certain amount of data (like 2GB or so)
Select Data recovery and select C: Drive.

(Image Credits: EaseUS)
Now click on scan and let the scan search for deleted files.
Once the scan is complete, select the files and recover them to another storage.
Once the recovery of files is over, you can re-create another user account and use it to log back into your system.
Conclusion
So to conclude this article, recovering your deleted user account when you cannot see the deleted files is very hard. So it is best not to delete your account when you don't have a backup of your files. This makes it mandatory to create a backup of your files to not have to worry about these types of situations.
A best practice is to have system restore points as well as a cloud-based backup solution like Onedrive. If you want something cheap, try the basic packs available with leading cloud storage providers like Google Drive or Dropbox.