As Windows operating system is cross-compatible with different hardware, many laptop manufacturers use Windows in default settings and expect everything to work correctly. But there can be instances that there is a driver mismatch in some cases or compatibility issues. Due to this, problems such as no audio output device is installed in Windows may arise, and that has been the case for the majority of users. The issue is quite common and redirects that you don't have an audio output/speaker on your laptop/computer.
The issue is faced majority by HP and Dell laptop users, but as the issue is widespread, any computer manufacturer can face this issue. Now in most cases, this problem is caused by bad or misconfigured audio drivers. And as a result, users are not able to listen to any sound on their computers. In this guide, let us troubleshoot this issue and come up with some workarounds to fix this.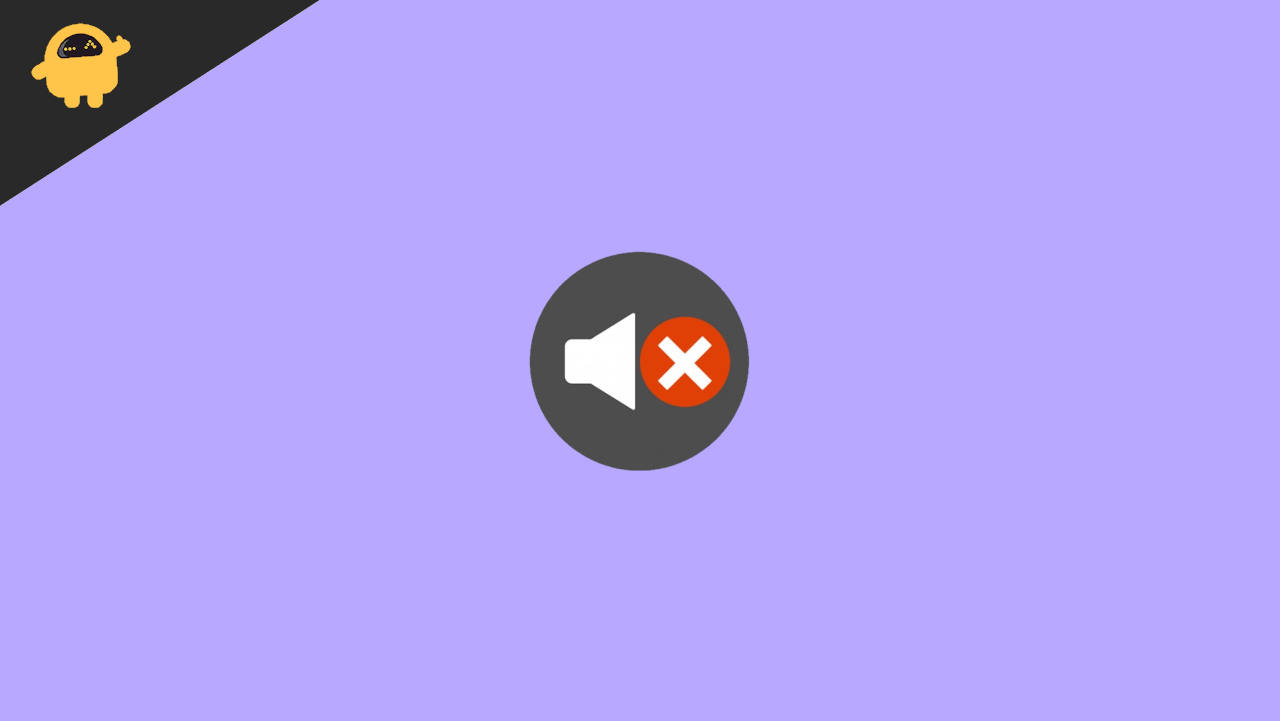 How To Fix No Audio Output Device Is Installed In Windows 10/11
In many cases, due to technical glitches, temporary system files issues or miss configured audio drivers, or instances of no audio output device is installed in Windows errors may arise on your screen. However, you can relax as there are some working troubleshooting methods to fix this easily.
Method 1: Restart Computer / Laptop
In most cases, the issue of sound not coming or the audio device missing is due to technical glitches only. And you can easily fix this by restarting your computer. In case you use any external devices such as Aux based speaker or ho e theatre system, then you may also restart that as well.
Method 2: Disable HDMI sound
In previous days, people used VGA cables to connect to any external displays, but nowadays due to 1080P & HDR displays, people tend to use HDMI cables. However, HDMI cables are also capable of transferring audio signals and in case this option is disabled then your PC is sending audio signals to your display unit, which doesn't make sense. Here is how you can disable the HDMI audio/sound feature.
Right Click on the system tray and choose the sound option.
Here go to the Playback tab.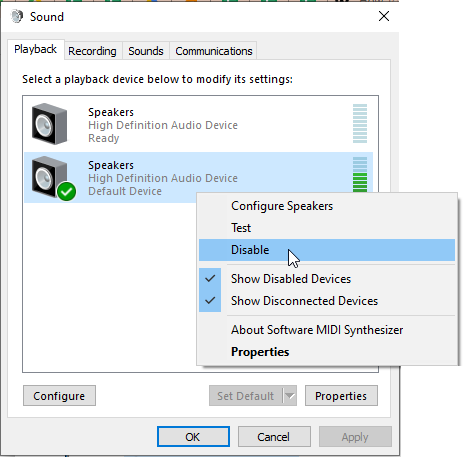 Now choose the audio device (here is the HDMI screen) and choose to disable it.
Now audio will come from the default sound source which is the configured speaker for your computer/laptop.
Method 3: Check Audio Output Connection Cables
Computer users have to connect their CPU with external speakers as they don't have any inbuilt speaker system. And to connect any external speaker, you have to connect them via AUX cable, so make sure you double crosscheck all of these wires connections.
If you find that there are any wiring issues (mice have cut the wire, or it is loose) or hardware faults, then you must change the connection AUX wire immediately.
Method 4: Check Sound Hardware
Each sound hardware such as external speaker, earphones, and headphones comes with its own set of hardware and software which may be buggy or faulty over time. So make sure to troubleshoot your existing sound hardware by connecting it to another computer system. If it doesn't work, then probably the sound hardware is faulty and you need to replace it.
Method 5: Use AudioTroubleshooter
Windows comes with an internal troubleshooting wizard that can help you fix most of the issues automatically and easily. Please note that you should be connected to the internet while using the troubleshooter.
Right Click on the system tray and choose the troubleshoot sound problems option.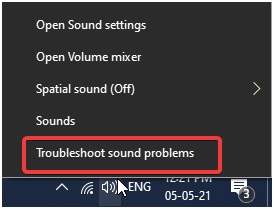 This will bring the troubleshooter wizard. Here you may choose the audio device which you wish to troubleshoot.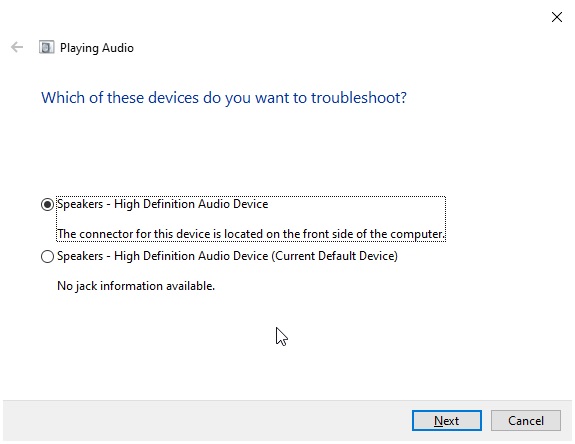 Now troubleshooter will look for any defects based on hardware and software issues and will fix them automatically.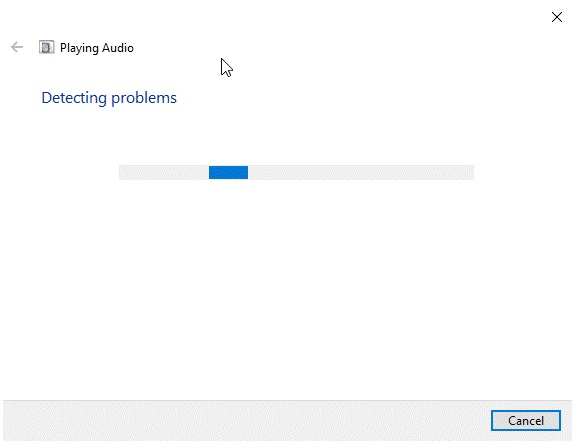 Please note that it can only fix problems such as driver issues, registry issues, misconfiguration issues, etc.
Method 6: Update Audio Driver
Once you use the above-given sound troubleshooter, you might realize that the drivers are not updated or faulty in nature. In this case, you may update them manually as that is the best way to fix any sound driver-related issues.
This section will only help to update the basic sound drivers. In case you use any additional drivers such as Realtek sound, Dolby sound, etc, then you may have to uninstall those drivers first.
Press Windows + X keys together and open Device Manager.

Here across down to the Sound, video and game controllers menu.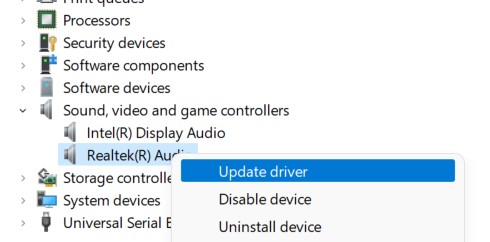 Choose the audio device you have installed, and update it.
If you have multiple audio devices installed, then you must update all of them one by one.
Method 7: Add Legacy Audio Hardware
In many cases, when you plug in a new audio device, you might see the no audio output device is installed in the Windows error message. This is because the device is not installed on your computer yet. Here is how you can add the legacy audio driver easily.
Open the device manager on your computer and navigate to the action menu.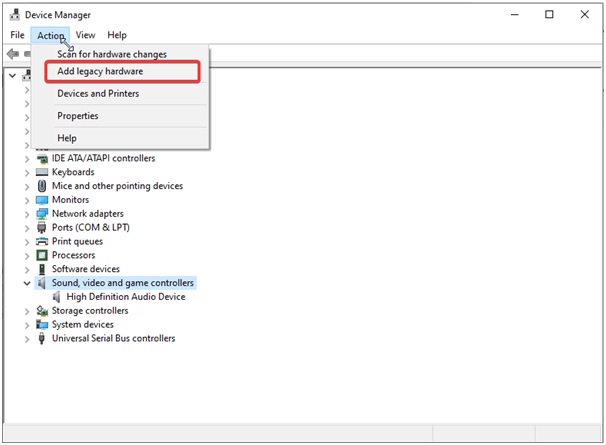 Here choose the add legacy hardware option and click next.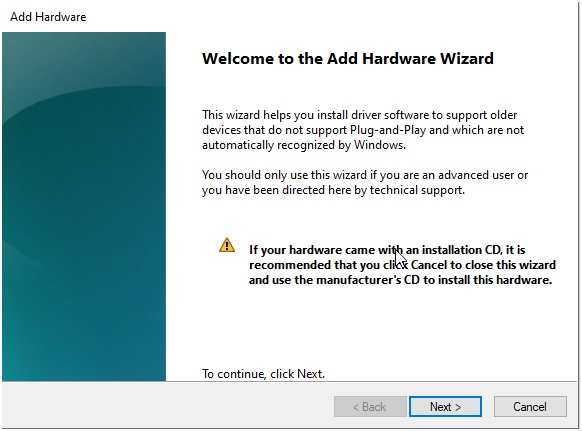 Choose the recommended option so Windows can automatically search for connected audio devices.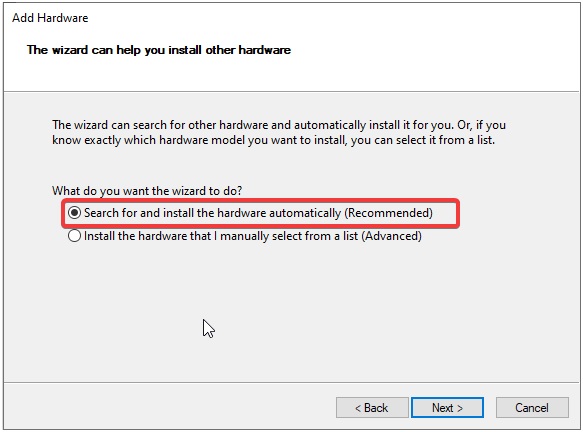 Choose the device type, in our case it's a sound device so choose – Sound, video and game controllers option.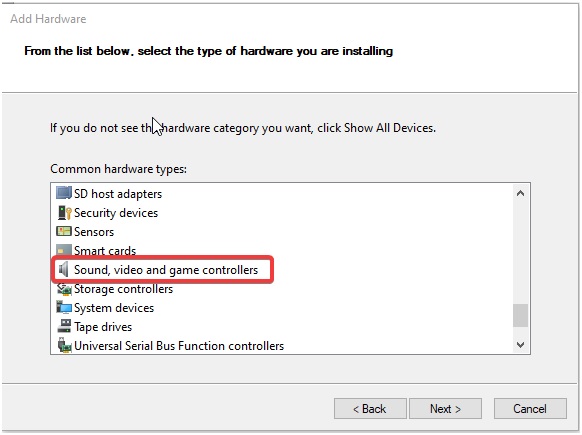 Windows will search for the devices and install their drivers as well.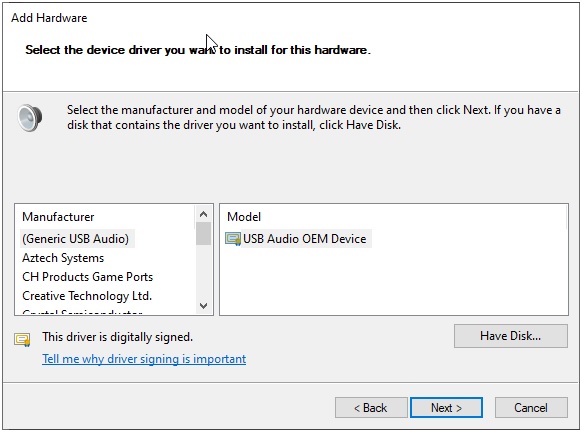 Once the process is done, restart your PC and see if it helps solve the issue.
Method 8: Update Windows
Each day new audio devices are being enrolled in the market with new configurations and different hardware drivers. If you use an older version of Windows, then the new sound devices might not work on your computer. So make sure you update your Windows to the latest version and see if it helps.
Method 9: Contact Hardware Support
If none of the above methods help you, then the problem might be due to hardware failure. All computers and laptops have a sound hardware chip that is responsible for processing sound outputs and giving them to the sound output device.
But if this hardware is faulty, then the speaker will not work. So, schedule a call with your local computer technician and sort this out.
Conclusion
This brings us to the end of this guide for fixing the no audio output device is installed in Windows issue. Please note that the above methods shall help you out in case of a software issue. But it's quite possible that there is a hardware fault in the sound chip, if that's so, you might have to connect with the support team from your laptop manufacturer.