As Microsoft's latest operating system, Windows 11 has received a lot of praise for its new features and user interface. Nevertheless, it is not immune to issues, and one common complaint is a slow or missing context menu. You can quickly access commands and options associated with the item you're clicking on with the context menu, which is an essential part of the operating system. This article explores some potential fixes for Windows 11 context menus that are slow or not working.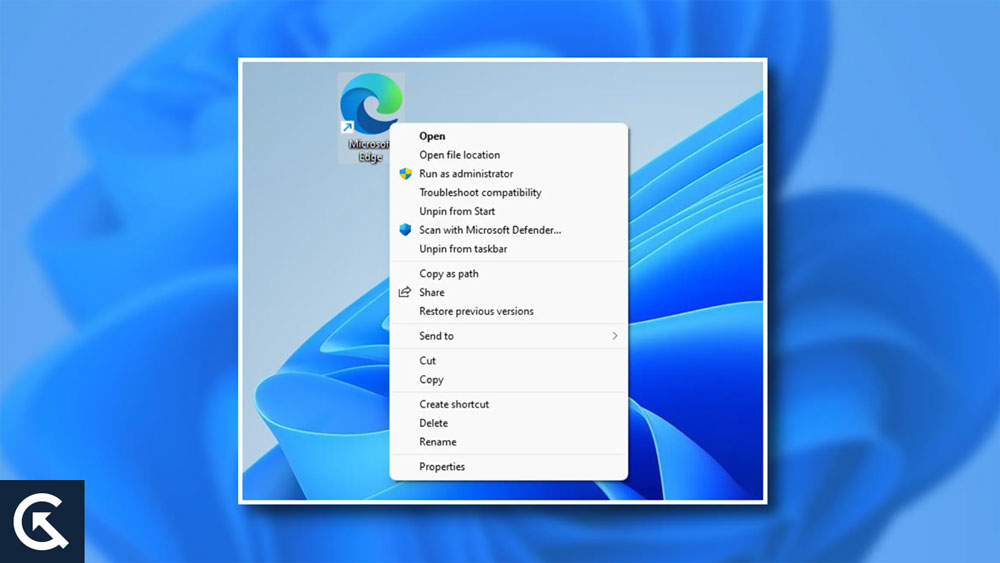 What is the Context Menu?
You can access the context menu by right-clicking on items such as files, folders, or desktops. You can also refer to it as the right-click menu or shortcut menu. Users can open, delete, copy, rename, and copy files from the context menu, as well as access custom options for third-party applications.
What Causes Slow or Missing Context Menus in Windows 11?
It is possible that Windows 11's context menu is slow or missing due to a variety of reasons. Here are some possible causes:
Outdated or corrupted drivers:

Your device's drivers can affect the context menu's performance if they are outdated or corrupted.

Third-party applications:

Additional software, like antivirus or system optimization software, can conflict with the context menu.

Insufficient system resources:

If you don't have enough CPU, memory, or storage, context menus might not appear.

Registry issues:

Damaged registry keys or errors in the registry can also hinder the performance of the context menu.
How to Fix Windows 11 Context Menu Is Slow, Missing Item, and Not Working
Let's move on to some potential solutions to resolve Windows 11 Context Menu is slow, missing item, and not working now that we've identified some potential causes. So, in case you are facing this problem, here are the fixes that you need to try:
Fix 1: Restart File Explorer
Restarting File Explorer, which manages the Windows desktop and file system, is the first solution you can try. The context menu in File Explorer can become slow or unresponsive due to a glitch. To restart File Explorer, follow these steps:
On the taskbar, right-click and choose "

Task Manager

."

Scroll down the "

Processes

" tab to locate "

Windows Explorer

."

Simply right-click the Windows Explorer icon and select "

Restart

."
By closing and restarting the File Explorer process, any slow or missing context menu issues should be resolved.
Fix 2: Disable Context Menu Extensions
There is a possibility that the issue is caused by third-party applications that add context menu options. Depending on the problem, you can disable the context menu extensions and see if it fixes itself. Here's how to do it:
Initially, to open the Run window, press "

Win + R

".

You can open the Registry Editor by typing "

regedit

" and pressing Enter.

Thereafter, navigate to the following key in the Registry Editor:
HKEY_CLASSES_ROOT\Directory\Background\shellex\ContextMenuHandlers
You can find a list of handlers for context menus here. If you wish to disable them, simply right-click on each of them and select "

Delete

."

Check if you have resolved the issue by restarting your computer after you have deleted all the context menu handlers.
In order to keep the third-party context menu options, re-enable them one by one to find out which is causing the problem. This method will remove all third-party context menu options, so if you want to keep them, try re-enabling them one by one.
Fix 3: Update Device Drivers
In Windows 11, updating device drivers is another potential solution for context menu issues. In addition to printers, network adapters, and video cards, device drivers are software programs that enable the operating system to communicate with the hardware. It can affect the performance of the hardware device, as well as the context menu, if the driver is outdated, missing, or corrupted.
Windows 11 device drivers can be updated by following these steps:
From the menu, select "

Device Manager

" using the "

Win + X

" keys.

Navigate to the Device Manager window and find the device causing the context menu issue. You may need to update the mouse or touchpad driver if you are having trouble with the

right-click

menu.

To update the driver,

right-click

on the device and select "

Update drivers

."

Wait for Windows to search for updated drivers automatically when you select "

Search automatically for updated driver software

".

When a new driver is available, Windows will download and install it automatically.

You can download the latest driver from the manufacturer's website if Windows is unable to find an updated driver.

If the context menu does not work after installing the updated driver, you will need to restart your computer.
To automate device driver updates, you should use a reputable driver update tool if you're not confident about updating them manually. Using these tools, your system is scanned for out-of-date drivers; the latest drivers are downloaded and installed automatically from the manufacturer's website.
Fix 4: Check for Windows Updates
You should check if any Windows updates are available for your system if you are experiencing bugs or performance issues. You can check for updates by following these steps:
Using the "

Win + I

" keys, open the Settings application.

Select "

Update & Security

."

Then click "

Windows Update

."

You can check for updates by clicking "

Check for Updates

."
You can check for updates and install them if they are available. It is also possible to resolve issues with the context menu by updating device drivers.
Fix 5: Run System File Checker
It checks for and repairs corrupted, or missing system files with the built-in System File Checker tool in Windows. You may be able to fix context menu issues by running this tool. System File Checker can be run as follows:
Choose "Windows Terminal (Admin)" by pressing "

Win + X

".

Using the Windows Terminal, type "

sfc /scannow

".

Once the tool has finished scanning and repairing any corrupted files, wait for it to finish.

Upon completion of the tool, restart your computer and test the context menu.
Fix 6: Check for Malware
It is possible for malware to cause problems with the context menu on your computer. Run a malware scan on your system if you suspect that malware might be causing the problem. Microsoft Windows 11 has an inbuilt antivirus software called Windows Defender, which can scan for and remove malicious software. To run a malware scan, follow these steps:
To open the Settings app, press "

Win + I

".

Select "

Update & Security

."

Select "

Windows Security

."

On the left side, click "

Virus & threat protection

."

Choose "

Scan options

."

On the "

Scan now

" page, select "

Full scan

."
It may take some time for the scan to complete, depending on how large your hard drive is and how many files you have on the computer. Follow the instructions to remove any malware that has been detected once the scan has been completed.
Conclusion
Context menus are essential features of Windows 11, and they can be frustrating if they are slow or not available at all. Nevertheless, you can try several solutions to fix the problem. It may be necessary to consult a qualified technician or Microsoft Support if none of these fixes works. So, that's how to fix the Windows 11 Context Menu is slow, missing items, and not working issue. We hope that this article helps you. Moreover, in case you need more info, comment below and let us know.