Resident Evil 4 is a survival horror video game first released in 2005. The game was a massive success and is considered one of the best ever. The story of Resident Evil 4 follows Leon S. Kennedy, a US government agent sent on a mission to rescue the President's daughter from a cult in a rural area of Spain. The Resident Evil 4 Remake has been released on March 23rd 2023, and there are still some bugs. This guide will take you through how to fix the Fatal D3D Error in Resident Evil Remake 4.
The Resident Evil franchise has been a staple in horror games since its inception two decades ago. Over the years, it has continued to evolve, with each new release introducing fresh ideas and innovations to the series. The remakes have been met with widespread critical and commercial success, proving that there is still a strong appetite for the classic stories and characters that made the franchise so popular in the first place. The remake brings back the same intense gameplay and storyline that made the original game a classic. Let's find out how to fix the Fatal D3D Error in Resident Evil Remake 4.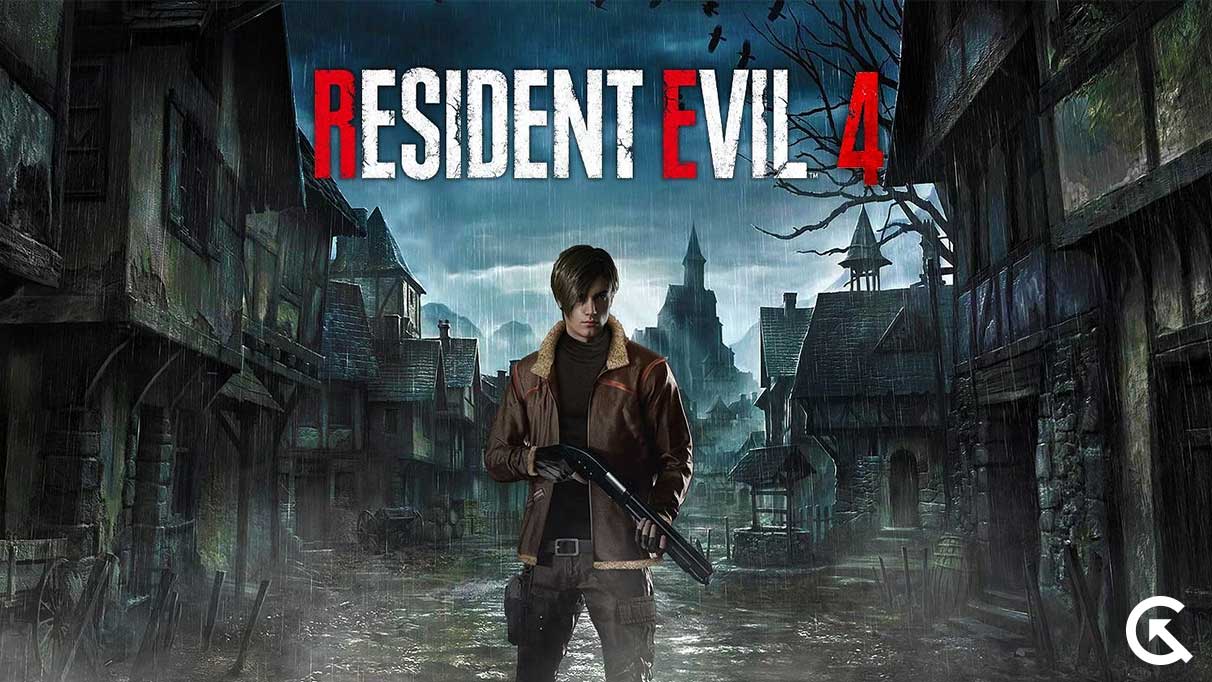 How to fix the Fatal D3D Error in Resident Evil Remake 4
The Resident Evil remakes have been a resounding success among new and old gamers. Fans of the series have been treated to faithful recreations of classic games, while newcomers have been introduced to the series with updated graphics and gameplay mechanics.
However, the excitement surrounding the game has been dampened by a problem preventing many PC players from enjoying the game. This problem is known as the "Fatal D3D Error," a frustrating issue that can make the game entirely unplayable.
When the Fatal D3D Error occurs, the game will crash entirely or become unresponsive. Players will encounter an error message that states, "re4.exe – Fatal Application Exit E:\SteamLibrary\steamapps\common\Resident Evil 4\re4.exe Fatal D3D error(25)." This indicates that the program has difficulty launching Direct3D, essential to the game's graphics.
The Fatal D3D Error is a major problem that needs to be addressed promptly. It's not just an inconvenience – it can make the game unplayable, which is especially frustrating for players.
What is causing the Fatal D3D Error in Resident Evil Remake 4?
RE4 fatal D3D error can be a frustrating issue for players. This error can be caused by various factors, some of which are discussed below:
One possible reason for the error is a problem with the graphics driver. Bugs in the GPU driver can cause inefficient performance, leading to a D3D fatal error on Resident Evil 4 Remake.
Playing the game with the highest settings when your GPU cannot handle such intensive processes can cause errors. In this case, the GPU may be overloaded, resulting in a fatal error.
Furthermore, a lack of VRAM can cause a D3D error on RE4. Some GPUs have outstanding computing power but lack enough VRAM capacity, leading to the error.
Finally, corrupted components related to the game may be the reason for the Fatal error. This could result from a game installation problem or other related software.
It is important to troubleshoot and address the underlying cause of the error to avoid future occurrences. By identifying the specific issue and taking appropriate steps to fix it, players can enjoy their gaming experience without being hindered by the RE4 fatal D3D error.
Troubleshooting the error
You're not alone if you've encountered the Resident Evil 4 Remake Fatal D3D error. It is a bug that's affecting players all across the globe. We understand that it can be frustrating and prevent you from enjoying the game. To resolve this error, you'll need to perform some troubleshooting steps. The following are the steps you should take to fix the error effectively:
Install DirectX Runtime and Visual C++ Redistributables.
The first fix you can try for the Fatal D3D Error in Resident Evil Remake 4 is to install these programs. For the proper functioning of your system, it is important to follow a few critical steps before installing DirectX Runtime and Visual C++ Redistributables. Firstly, ensuring that your computer meets the minimum system requirements to run these programs is crucial. This includes having an adequate amount of RAM and hard drive space.
After installing these programs, it is highly recommended that you restart your PC. This will ensure that any changes made during installation are properly implemented and your system runs as efficiently as possible.
In addition to these steps, it is important to check that your PC's cooling system is functioning properly. Overheating can cause serious damage to your system, and can even result in permanent hardware failure. Make sure that any fans or cooling systems are clean and functioning properly.
Finally, it is important to ensure that your PC's power supply unit (PSU) can handle the demands of these programs. Faulty or insufficient power can cause your system to crash or shut down unexpectedly. Ensure your PSU has adequate wattage and all cables are properly connected. Hopefully, this should fix the Fatal D3D Error in Resident Evil Remake 4.
Update the GPU driver
Suppose you have already tried the steps mentioned above, but you are still experiencing issues of Fatal D3D Error in Resident Evil Remake 4. In that case, you might want to consider checking your graphics card's compatibility with your computer. It is possible that your graphics card may not be compatible with your system, which is causing the issue you are experiencing. In such a case, you might consider upgrading your graphics card to a newer, more compatible model.
To ensure that your graphics card is compatible with your computer, you can visit the manufacturer's website and check the system requirements for your graphics card. You can also check the compatibility of your graphics card with your computer by visiting websites that specialize in hardware compatibility. This will help you determine if your graphics card is the cause of the issue.
If you have confirmed that your graphics card is compatible with your computer but still experiencing issues, you can try updating your graphics card drivers. You can find the latest drivers on the Nvidia website if you have an Nvidia graphics card. Similarly, you can find more information on the AMD website if you have an AMD graphics card.
To update your graphics card drivers, right-click the Windows Logo button on the taskbar and go to Device Manager. From there, you can expand Display Adapters and right-click on the GPU you are using. Then, click on Update driver and choose "Automatically find the driver". Follow the onscreen steps to update the driver.
By following these steps, you can ensure that your graphics card is up-to-date and compatible with your computer. The Fatal D3D Error in Resident Evil Remake 4 often arises due to an outdated or incompatible graphics card.
Enable high performance for GPU
If you're encountering the D3D fatal error in Resident Evil 4, it may be because your graphics preference is set to power saving. Fortunately, there is a solution. By switching your graphics preference to high performance, you can help the game utilize your GPU's full power, significantly improving performance.
To switch to high-performance mode, follow these steps:
1. Press the Windows key + I on your keyboard to open Windows Settings.
2. Click on System and then select Display.
3. Navigate to the Graphics section.
4. Click on Resident Evil 4 from the list of apps and select Options.
5. Tick the High-performance option for Graphics preference and click on OK.
6. Finally, restart your computer to ensure the changes take effect.
By following these steps, you should be able to resolve the D3D fatal error in Resident Evil 4 and enjoy a smoother gaming experience.
Reduce texture quality
If you're experiencing issues with Resident Evil 4 Remake crashing due to a fatal D3D error or low FPS, a simple solution can help. By reducing the texture quality of the game, you can significantly reduce VRAM usage and improve performance.
To do this, launch the game and navigate to the Options menu. From there, select the Graphics Settings and then adjust the Texture Quality setting to the lowest available option. This should help alleviate any performance issues you're experiencing with the game, allowing you to enjoy it fully without interruptions. Remember to keep your system up-to-date with the latest drivers and updates to ensure the best possible performance. With these tips, you should be able to enjoy Resident Evil 4 Remake without any issues.
Disable ray tracing
Ray tracing technology creates more realistic lighting and shadows in video games. However, it can put a lot of pressure on GPUs, and if the GPU is not powerful enough, it can cause performance issues. In such cases, turning off ray tracing can be an effective solution.
To turn off ray tracing in Resident Evil 4 Remake, follow these simple steps:
1. Go to the game's graphics settings again. This can usually be accessed from the main menu or the options menu.
2. Look for the "Ray Tracing" option in the graphics settings, and set it to "Off". This will disable the ray tracing feature in the game.
3. Save the settings and exit the menu.
4. Launch the game and play it to see if the performance has improved. You should notice a smoother gameplay experience with ray tracing turned off.
Remember, turning off ray tracing may affect the game's visual quality. However, if you are experiencing a Fatal D3D Error in Resident Evil Remake 4, it can be a temporary solution until you upgrade your GPU or computer.
Change Graphic Settings
To fix the Fatal D3D Error in Resident Evil Remake 4, ensure your graphics card is not being pressurized. One way to do this is to open up the game's options, select the Graphics tab, and customize your graphics settings to reduce the load on your VRAM. For instance, you could decrease the game's resolution or turn off the FidelityFX Super Resolution 2 option.
If you notice that the number next to "max graphics memory" in the settings on the bottom right is orange or red, you are likely overloading your VRAM, which will cause the game to continue experiencing issues. In this case, you should lower your settings until the number returns to the normal range. Once you've made these changes, you should notice a difference in the game's performance.
First, open the game to make these adjustments in the Resident Evil 4 remake. Then, navigate to the Options menu and select Graphics Settings. You can lower the game resolution from there and set the Display Mode to Window. Additionally, you can turn off the FidelityFX Super Resolution 2 option. Don't be afraid to experiment with other graphics settings to see what works best for you. Doing so can optimize your game's performance and reduce the likelihood of the Fatal D3D Error in Resident Evil Remake 4.
Verify the integrity of game files
To begin, open the Steam application by double-clicking on its icon. Once opened, navigate to your game library by selecting the "Library" tab at the top of the window. From there, find "Resident Evil 4" in your list of games. If you cannot find it, try using the search bar in the window's top-right corner.
Once you have found the game, right-click on it and select "Properties" from the drop-down menu. This will bring up a new window with several tabs at the top. Navigate to the "Local files" tab and click on "Verify integrity of game files." This process will take some time to complete, so be patient.
After completing the process, relaunch "Resident Evil 4" and see if the issue has been resolved. Specifically, check whether the game still crashes and displays the D3D fatal error message. If the issue persists, try repeating this process or seeking additional support from the game's developers or community forums.
Conclusion
We hope this guide helped you fix the Resident Evil 4 Remake Fatal D3D Error. We understand how frustrating it can be to encounter errors while playing your favourite games. With these step-by-step instructions, you can resolve this issue and enjoy the game.
We also encourage you to explore other resources that can help you optimize your gaming experience. Many forums, websites, and communities are dedicated to gaming where you can find helpful tips, tricks, and advice on improving your gameplay. By staying informed and proactive, you can ensure that you get the most out of your gaming adventures.