Many of us love the experience of playing video games on our computers. But let's be honest the whole process of updating your drivers and fixing your graphic settings can be tedious. That's where NVIDIA's GeForce Experience comes in handy.
GeForce Experience informs you about driver updates and installs them with just one click. Though many users have a complaint about an error message that is coming up when they are trying to launch the program on their computer. The error message says that there is an ERROR CODE: 0x0003. It is preventing the GeForce Experience application from working. Don't worry, because we have given you solutions to fix this error.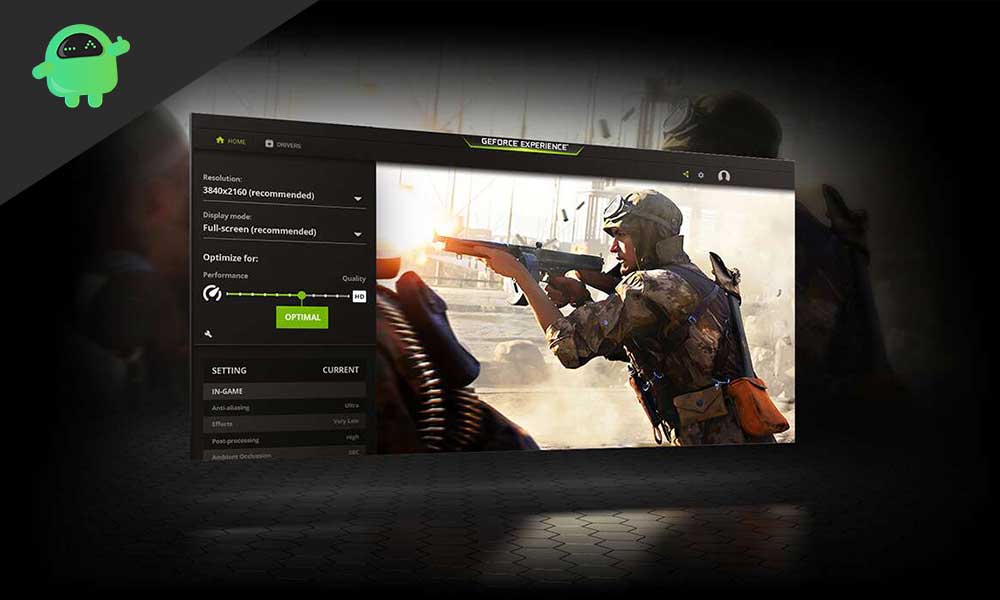 Reasons behind the Error code: 0x0003:
We have come up with several possible reasons that can cause this error.
Your computer is unable to launch the GeForce Experience application properly
Compatibility problems
Outdated graphics card drivers
The user configuration of the NVIDIA application isn't configured properly or is corrupted
Failure to start some NVIDIA services
The reasons behind the error vary depending on the computer. Here are some solutions to deal with the error.
Also Read: How to Fix GeForce Now Error Code 0XC0F52104?
Reinstall GeForce Application:
GeForce Application might not be a newer version or the new application that you downloaded might have configuration issues with your system.
Once you should try to reinstall the application and download another version from the official website.
Press Windows key +R and open the Run dialog box and type "cpl".
The Programs and Features window will open, then you should search for GeForce Experience.
To uninstall it right-click on it and choose "Uninstall".
Go to the official website of NVIDIA and choose the version which will suit your computer. If your new version is not working then choose a previous one.
After installation, restart your computer.
Go to the next solution if this one didn't work.
Updating your NVIDIA graphics driver:
There are chances of corruption in your present graphics driver or simply it is outdated. You need to delete all the driver files and install new ones. Here's a step-by-step guide that you can follow.
Use your default browser and find yourself a utility Display Driver Uninstaller.
Install it and launch your computer in safe mode.
Launch the recently installed application and choose safe mode.
Choose "Clean and restart" so that the application can uninstall the installed drivers.
Restart your computer in normal mode and run the application.
Open the "Drivers" tab and go to Driver Download.
On the right side of your computer, enter what you need and then click "Start search".
Choose the optimal drivers for your system.
Restart your computer after the drivers are updated.
There is another way to solve the error.
User folder name:
You can change the user folder name so that the NVIDIA services can access them easily.
Go to the file path 'C:\Users\[User_Folder]' and check if the name is correct.
If it is not accessible then rename it "GF Experience".
Don't allow any numeric characters in the name.
Check and restart all Nvidia-based services.
If the application didn't work then go to the next solution.
Fixing the compatibility problem on your Windows computer:
If GeForce Experience is not running properly, the chances are that it is not compatible with your computer. That's why the error message is showing. To fix it follow these steps-
Open "Properties" by right-clicking on the GeForce Application.
Under the compatibility tab check both the boxes beside "Run this program in compatibility mode for:" and "Run this program as an administrator".
Now, you can choose a different operating system at your convenience.
Go through all the versions and see which one works.
Installation Visual C++ Redistributable Packages:
You should download the whole redistributable package and install it because the error may be a result of all the missing files from your system.
Here's a guide to show you how to download appropriate redistribute packages.
Go to official Microsoft downloading.
Select your choice of language and click Download.
You have to select "exe".
Click Next and after the download is complete, save the file in an accessible location and run the exe file.
You should press Windows key + S and see which version of Windows you have.
Then, only download the "exe" if you have 32 bit.
Once the installation is complete, restart your computer to see if the issue is resolved.
Updating your Windows:
Most of the time you face issues because your Windows are not updated. Follow these steps to check for updates-
For Windows 10, press Windows key +R and open the Settings
Go to Updates & security and see if any updates are available.
Install the updates and restart to check if the GeForce Experience is working or not.
For other versions of Windows, press Windows key + R to open the Run dialog box.
In that box type control and press
Select Windows Update.
Look for any available updates.
Install the updates and then restart your computer to check if the issue is resolved or not.
Use Winsock Reset Command:
If none of the solutions worked, try to reset the network adapter to the default configuration and see if it can fix GeForce Experience error code 0x0003.
Press Windows key +R. And type cmd in the Run dialog box.
Press Ctrl + Shift + Enter. And open the Command Prompt as Administrator.
In the Command Prompt windows type, this command lines
netsh winsock reset
Execute this command and see if the GeForce Application works properly.
If none of the above solutions worked, try the next solution.
Rearranging NVIDIA Display Container LS' Settings:
The root features which are responsible to run all the applications and services properly are stored in the Nvidia display container LS. The error is still there maybe because the startup type for this application is disabled. To fix this follow these few steps-
Press Windows key + R and type services in the dialog box and press Enter.
Find "NVIDIA Display Container LS" and right-click on it to find Properties.
Open Startup type and select
To save all the changes click "Apply".
Right-click on the service to start the services.
In the Run dialog box and type "MSConfig" and hit
Go to the service tab and check the box beside "Hide all Microsoft services".
Check all the Nvidia-related services present and click Apply before you exit.
Restart your computer and see if the problem is solved.
If you are facing the ERROR CODE: 0x0003″, there is no need to panic. Many Windows users face this problem and we have provided you with a list of solutions.
You can go through them one by one. And see which one works for you. We hope your GeForce Experience Application works properly. So, you can enjoy your gaming experience without any hindrance. If you have any queries or feedback, please write down the comment in the below comment box.