Although there are many GPU manufacturing companies in the market, Nvidia dominates it with over 75% of its market share. Over the years, Nvidia made a huge success by offering more advanced GPU to users. But, users often have to face many issues with time. For example, in a recent case, some users started complaining that their 240hz Monitor stuck at 144hz.
In addition, there are more incidents in which users claim that the Nvidia Control Panel is not showing a refresh rate 144Hz, 120Hz, 240Hz, and 165Hz. Currently, officials are also clueless about why this issue occurs; therefore, there is no such information regarding fixing this issue. But, we have some tricks using which you can able to fix if the control panel is not showing temporarily. So, let's take a look at them.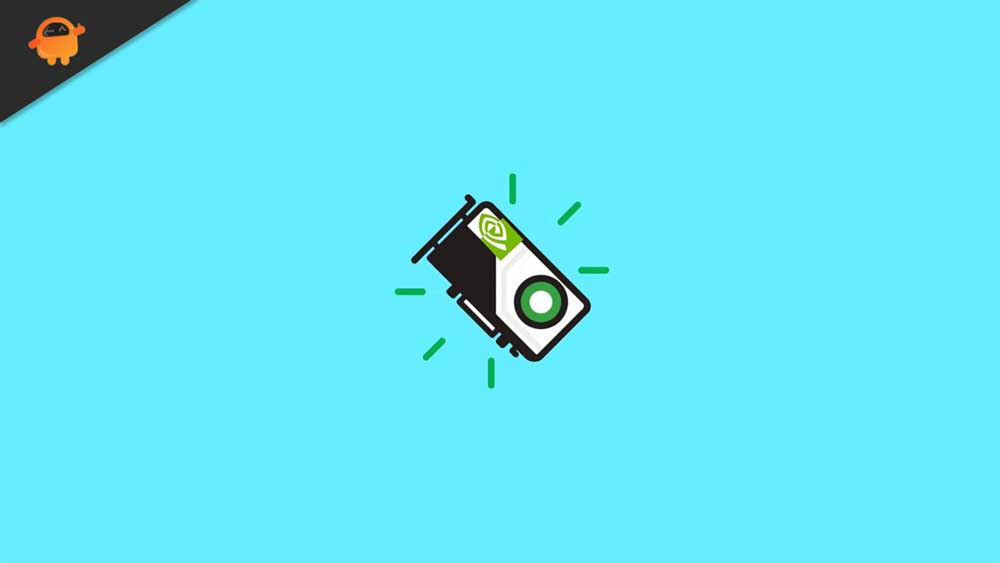 How To Fix Nvidia Control Panel Not Showing Refresh Rate
PC gaming has undergone as many changes as it seemingly has. Games that began as a basic experiment by some curious researchers have birthed a billion-dollar industry with millions of fans and dedicated competitions.
This is the history of PC gaming, and in this history, the one hardware that plays a vital role is GPU. So naturally, this kind of issue makes a huge impact on our gaming experience, and these need to be fixed. So, let's take a look at what we have for you in this guide.
Fix 1: Reboot Your PC
It's not a fix; it's just a simple trick to make sure that your PC gets everything perfect for running the below-mentioned fixes properly. However, when you reboot your PC, you can not only reboot it but also help your PC to remove the temporary files that are causing issues.
Well, we suggest you not just reboot your PC; instead, you can power cycle it. You can shut down your PC and then remove all the cords accessories from it. Then, wait for at least 20-30 seconds and replug each cord and accessories. Now, press the power button and then check if the Nvidia Control panel is now showing a refresh rate or not.
Fix 2: Check For GPU Update
So, you have rebooted your PC, still getting the same error. Therefore, there's a huge chance that your system is running on an older GPU driver. Therefore, you need to keep your GPU driver up to date. Since there are two methods to download and install your GPU driver update, we describe both of them one after another. Therefore, let's take a look at the first method:
First of all, hover to your desktop and right-click on the start menu.

Then, from the pop-up menu, select the

Device Manager

option.

After that, expand the

Network Adapter

tab and select your GPU manufacturer name.

Now, right-click on it and select the

Update

button.
That's it. Now, wait until it searches for the update. Meanwhile, if you find no update available for you, you can try out the second method as sometimes the manufacturer disabled automatic updates for older devices.
Therefore, you can simply hover to your GPU manufacturer's website and search for updates using your GPU model number. Then, download and install it manually on your device. After that, again check if the refresh rate started showing on your Nvidia Control Panel or not.
Fix 3: Check For OS Update
Did you check for OS patch update recently? If not, then it is very necessary to check for it. As many users reported that this issue is started occurring after the recent Windows 11 patch update; therefore, there are chances that Microsoft may roll out a new patch update to fix the bug and glitches due to which you are unable to see the refresh rate on your Nvidia control panel. So, here are the needy steps that you have to perform to check for Windows update:
Firstly, press the

Win+I

button simultaneously to bring up the Windows Settings.

After that, click on the

Update & Security

option from the list of options.

Then, simply navigate to the

Windows Update

section and hit the

Check For Updates

button.
That's it. Now, you just have to wait for a few seconds until it searches for the update online. Once done, if there is any update available, then download and install it immediately. After that, reboot your PC and check if the issue gets fixed or not.
Fix 4: Unplugged And Reconnected Both the HDMI And DP Cables
As we always said, possibilities are endless, so there are chances that the cables you are using may have any fault or get damaged. So, if the wire or cord has some faults, then except replacing it with the new one, you have no other choice.
But, before going for the new one, you must check if each wire is plugged in properly or not, especially the HDMI and DP cables. In addition, you can unplug the cables and then reconnect them. Most of the time, it is noticed that a loose connection may come up as the main culprit to this kind of error.
Moreover, you can also take a look at the wire. If you see any cut or damage over it, then go and buy a new one. Also, do not go with some regular cables; always go with the branded ones.
Fix 5: Plug the Monitor in a Different Outlet
So, if you have replaced the HDMI and DP cables but still getting the same error, then there's a chance that your Monitor may not get proper power from the outlet. Meanwhile, if your Monitor didn't get a proper power source, then it will be able to run applications at a higher refresh rate, even if it supports up to 204Hz.
Therefore, at first, check whether the outlet is working properly or not. Also, if possible, then plug your Monitor into a totally different power outlet. Then, check if the Nvidia Control Panel is not showing a refresh rate 144Hz, 120Hz, 240Hz, and 165Hz issue get resolved or not. Well, most probably, you'll notice that the issue gets vanished like magic.
Fix 6: Set GPU Power on High Performance
As we have already mentioned, providing the required power is very important because if you need extra performance from your GPU, you need to set it on high performance on your Windows 11 PC.
When you set your GPU power on high performance, your CPU gives more priority to your GPU. This will automatically increase the chances that the refresh rate again starts showing on your Nvidia Control Panel. However, in case you don't know how to do this, simply follow the guidelines mentioned below:
Initially, go to the desktop and

right-click

on the empty space.

Then, from the drop-down menu, select the

NVIDIA Control Panel

.

After that, locate and click on the

Manage 3D Settings

.

Now, switch to the

Global Settings tab

.

Then, finally, change the preferred GPU power mode to a

High-performance

.
That's it. Now, you can simply reboot your Windows 11 PC and check if the control panel is now showing or not.
Fix 7: Reset Windows
Still, no luck? Well, we regret if the tricks as mentioned earlier won't help you fix this particular issue. But, that doesn't mean that you don't have any other option. Yes, there is still one way using which you can easily fix this issue. Yeah! It's true, and you have to reset your Windows operating system again on your PC. So, here are the needy steps that you require to perform:
Firstly, press the

Win+I

key simultaneously using your keyboard. This will open the

Settings

on your PC.

After that, tap on the

Update and Security

inside the Windows Settings page

.

Then, switch to the

Recovery

tab located at the left pane.

Then, click on the

Get Started

located under

Reset this PC

option.

Now, a message window will pop-ups that have two options—

Keep my files

and

Remove everything

. So, you can choose as per your need.
That's it. Now, simply follow the on-screen instruction to Reset your Windows. Once done, hover to the Nvidia control panel and check if the refresh rate option is now showing or not.
Also Read: Fix: Windows 11 Nvidia Control Panel Not Responding
Conclusion
Over the past few years, Nvidia made huge advancements in the performance of PC graphics. But, this kind of error won't be overlooked. However, the manufacturer or software developer needs to take care of these things.
However, there are reports that Nvidia officials are very well aware of this thing and have already started working on it. But, until they provide something, you can use the fixes that we have described in this guide. We hope the methods as mentioned earlier have helped you. For further queries, comment below.