At first, about thirty companies were competing with each other to provide the best GPU for the PC. But, unfortunately, six years later, only three were able to survive the market. Of course, one clearly in the lead is our favorite Nvidia. With over half a trillion dollars worth Nvidia Corporation is the 15th biggest company in the world. Their GPUs give game developers more freedom to make more advanced and great games.
Although there isn't any drawback of using the Nvidia GPU, sometimes, users may have to think twice about whether they go with Nvidia or AMD. The reason is simple, due to errors and bugs, GPU may have a huge impact on your gameplay.
Talking about the recent incident, then in the Nvidia community forum, many users started complaining that they are facing an issue with Nvidia Control Panel as it is Not Showing Gsync or the Gsync option is missing. So, make your mark take our lead to fix if Nvidia Control Panel is not showing the Gsync.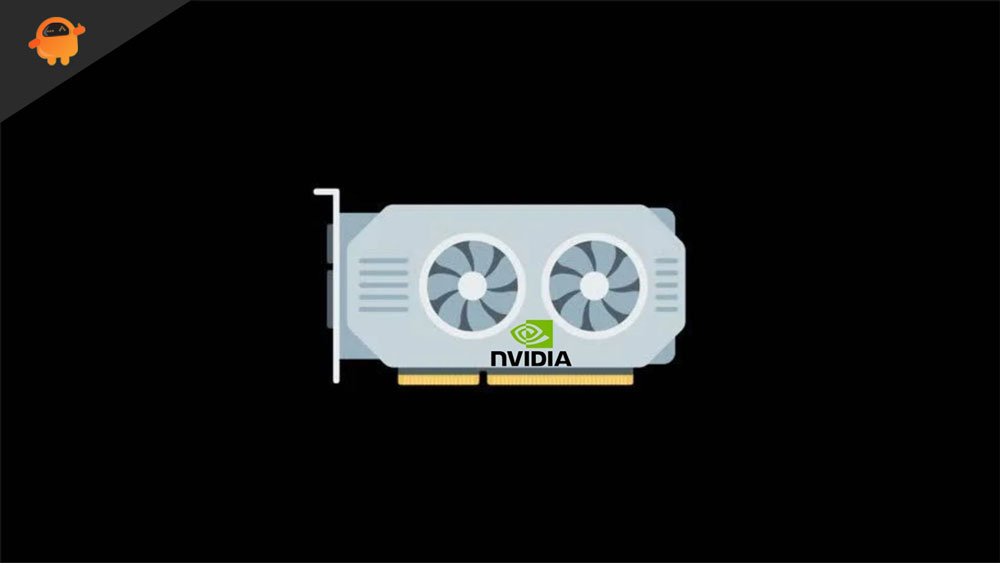 What Is Nvidia G-Sync?
It is a technology to improve the responsiveness and the smoothness of the images on your monitor. It's really special technology, and it requires a completely separate board that's built into your monitor to support it. In other words, G-Sync is an invention that makes evolution in monitor technology.
But, currently, this specification is only available on NVIDIA GPUs that eliminates the problems of input lagging, stuttering, and tearing and allows users to game at exactly the rate of your graphics card. So, I hope now you have an idea of what GSync is exactly about. Then, let's jump into our guide and see if you can fix this issue using the methods we mentioned here.
How To Fix Nvidia Control Panel Not Showing Gsync | Gsync Option Missing
Currently, Gsync is a very important feature that we need to run high-end games on your PC. So, this bug needs to be fixed, but how? Well, simple, just follow the methods described below:
Fix 1: Reboot Your System
It is possible that this is just a technical glitch as most of the time, after updating some apps or drivers, we forget to reboot our system, due to which our PC finds it challenging to run anything properly. Therefore, there are chances that the Gsync again started appearing on the Nvidia Control Panel after rebooting your PC.
So, you can immediately reboot your PC and then check again if the issue gets fixed or not. Well, you'll notice that the issue automatically gets fixed like magic after restarting your PC because it will not just give your system a fresh new start but also remove the temporary error-causing files.
Fix 2: Update GPU Driver
There might be possibilities that your PC is running on an older version of the GPU driver, and there is a new version available. Well, if you don't update your drivers, it is possible that some new features that developers have added recently won't work on your PC as they are also modified their GPU software as per the latest trend. So, we suggest you regularly check for GPU driver update, and here are the steps for that:
Initially, go to your desktop and right-click on the Windows Start menu.

After that, from the pop-up menu, select the

Device Manager

option.

Now, expand the

Network Adapter

tab and choose your GPU manufacturer name.

Then, right-click on it and hit the

Update

button.
There it is. Now, you have to wait until it searches the server for updates. If it shows any update, simply allow it to download and install on your PC. Otherwise, hover to your GPU manufacturer website and, using your GPU model number, search if there is any new patch update is available. If so, then download and install it manually on your Windows PC.
Fix 3: Install the Latest OS Updates
No, if you have checked for GPU driver update, but there is no update available, there is another factor that causes this issue. You can simply check if any latest patch update is available for your Windows 11 PC. Meanwhile, in case you are still don't familiar with the steps that are needed to be performed to check for updates, then follow the below-mentioned steps:
First of all, press the

Win+I

button altogether to bring up the Windows Settings.

Then, click on the

Update & Security

option from the list of options.

After that, hover to the

Windows Update

section and hit the

Check For Updates

button.
That's it. Now, if there is any update that appears there, then make sure to allow your PC to download and install it. However, once the update gets installed, your PC may get rebooted automatically. So, after that, check if the Gsync option appears on your Nvidia Control Panel or not.
Fix 4: Use the Right V-Sync Settings
Did you just make some changes to your V-Sync Settings? Well, if so, then there is a possibility that you may not use the right V-Sync settings on your Nvidia GeForce. Therefore, it needs to be correct, and to do so, follow the below-mentioned steps:
First of all, right-click on the taskbar's lower-left corner and tap on the drop-down arrow.

Then, click on the NVIDIA icon and open the

NVIDIA Control Panel

from the opened list.

After that, select the

Manage 3D settings

and navigate to the

Global Settings

tab.

Then, locate the

Vertical sync

option and toggle the button locate in front of this option to

ON

position.

Then, tap on the

Apply

option to save changes and simply reboot your PC.
That's it. Once your PC gets rebooted successfully, open the Nvidia Control Panel and check if the Nvidia Control Panel is not showing Gsync or the Gsync option is missing error gets fixed or not. Well, most probably, the issue will get fixed, and the Gsync option will appear.
Fix 5: Turn Off Your Other Monitor
Are you using one or more monitors while using your PC? Well, if you are a gamer or streamer, then most probably you are using double or sometimes triple PC in order to do various stuff.
But, sometimes, that's become the main culprits behind this type of error. Look, we are not saying that you turn off your other monitor while you are streaming or playing games, but when you are not doing much important work. Then, turn off the other monitors just to check if this is the reason behind the error.
So, there is no particular rule on how you disable other monitors, and you can simply plug their cord out or turn off the power button. Well, now check if the issue occurs anymore or not.
Fix 6: Unplugged And Re-Connected Both the HDMI And DP Cables
It is very important to check if our cables are working fine regularly or not because a faulty or damaged cable may cause something serious issue on your PC. However, if you find that your HDMI or DP cable gets damaged, then immediately buy a new one if possible.
But, before, that make sure to check all the cords and whether they are connected tightly with your monitor or not. In most cases, it is seen that due to a damaged wire, the Gsync is not showing or appearing on Nvidia Control Panel and when the users replace their cables, everything starts working fine. So, try this and let us know if it helps you fix the error.
Fix 7: Reset Windows
We regret if none of the fixes mentioned earlier in this guide helped you fix the Gsync issue with your Nvidia GPU. Well, don't get sad as there is still one action that you can take to fix this error. You can simply reset your Windows 11 PC. Resetting your PC will remove each and every issue that bothered you while using your PC. So, here are the guidelines that you need to perform in order to reset your PC:
Initially, press the

Win+I

key altogether using your keyboard to open the

Settings

on your PC.

Then, hit the

Update and Security

option inside the Windows Settings page

.

After that, shift to the

Recovery

tab located at the left pane.

Thereafter, tap on the

Get Started

found under

Reset this PC

option.

Finally, a message two options window will pop-ups—

Keep my files

and

Remove everything

. So, you can choose one as per your need.
From Author's Desk
Nvidia has always been the game-changer for most of us when it comes to gaming. But, these kinds of issues really bothered users. Although it is not possible to cover all the topics in a single article, still, if you are facing the Nvidia Control Panel not showing Gsync or the Gsync option missing error, then you know how to fix this. So, we hope that you are now able to fix it. For more information regarding the topic, comment below.