Ricoh is a well-known brand when it comes to printers. They offer a wide range of products that caters to every possible printing need of an individual. But these printers are not entirely free of errors. Ricoh printer users have reported several problems with their devices on online forums, and most of these can be fixed by trying some common tweaks and tricks.
This article will examine the recent error many users are pointing out about the PDF file printing issue. When the users are trying to print out their documents which are in PDF format, using the Ricoh printer, nothing happens. The printer won't print a PDF file despite multiple attempts by the user. Some people have found a few ways around this, and here we will look into it. If you are one of these troubled users, this article will help you out. So without any further ado, let's get into it.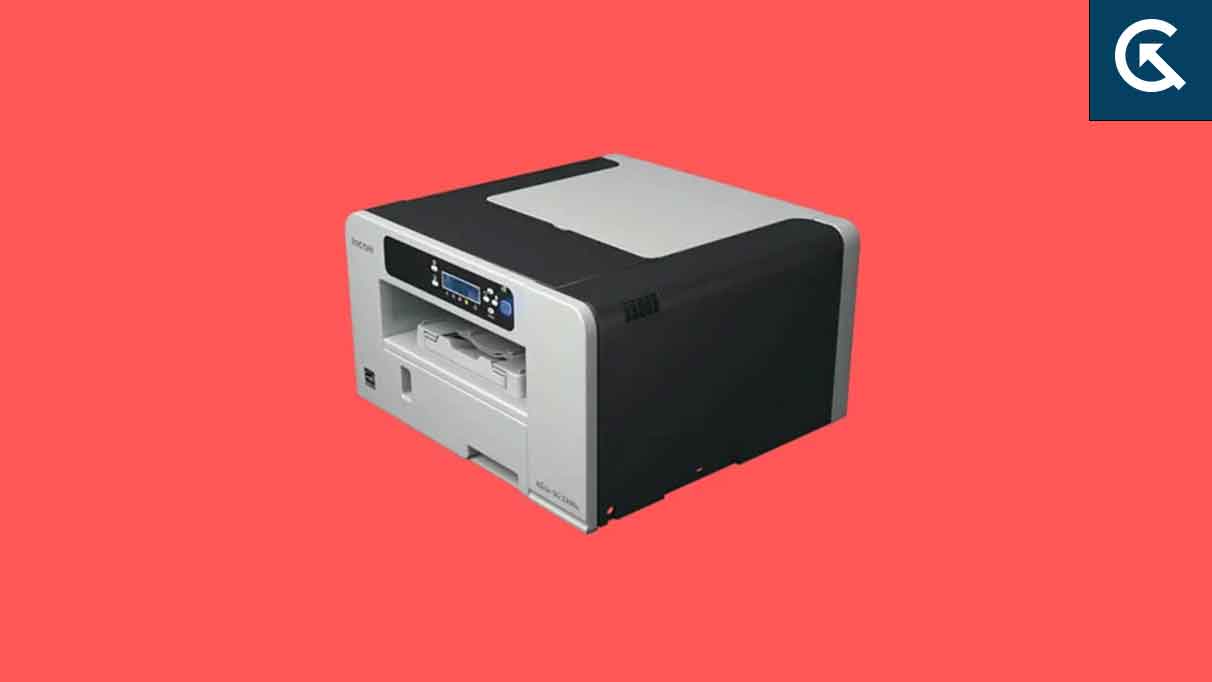 How to fix Ricoh's printer is not printing PDF files?
The solutions mentioned here are essential, and undoubtedly one of these solutions will work for you.
Restart the printer:
If you are witnessing this issue for the first time, you should try a system restart from your end. Sometimes a simple restart is enough to fix most issues with electronic equipment. And if you have not restarted your printer in a while, then you need to try this first.
Press the power button on your printer and completely restart your printer. Once the printer restarts, check if you can print PDF files now. If you can't, try the next solution.
Check the printer's connection:
For your printer to print anything, it needs to be connected to a network through an interface cable, Wireless LAN or Bluetooth. If you have connected your printer to your PC, it is the connection you are using to connect both devices. You need to ensure that this connection is secure and appropriate.
If this solution does not work for you, try the next solution mentioned below.
Fuser SC Reset:
Click on the search button on your PC and search for Devices and Printers.
Once it shows up in the results section, open it up.
Expand the printers and faxes section. There you will see your Ricoh printer.
Right-click on it and choose the option "Printing preferences."
Then click on "Smart Organizing Monitor."
Then click on the About button.
Once the Smart Organizing Monitor window shows up, press and hold the Ctrl+Shift keys and press the Right-click on your mouse twice.
You will see a service module window on your screen.
In this window, click on the bottom "Fuser SC reset."
Then click on OK, followed by another click on OK.
Now close every window on your PC.
Finally, restart your printer, and your problem should be resolved now.
If you still can't print PDF files, try the next solution.
Update the drivers:
Drivers are essential for the proper functioning of any piece of hardware or device connected to your computer. This includes your printer as well. Now there are three ways to update the drivers for a device. You can do it automatically, manually, or using a third-party application or program. To update the drivers automatically,
Press the Windows Key + R to open up the Run dialog box.
Enter "devmgmt.msc" in the Run dialog box and click on Ok.
In the list of devices, look for your printer. Once you find it, right-click on it and choose "Update Driver."
You will see two options now. Click on "Search automatically for updated driver software."
Then follow the on-screen instructions to update the drivers, and Windows will automatically install the latest drivers via the internet.
You can also update the drivers manually. You must use your web browser and visit your printer manufacturer's website. Here, go through the entire website and find links to download the latest Windows drivers for your printer model. Once you have downloaded the latest drivers' setup file, install it on your computer.
You can even use a third-party application or program to update your drivers. Several third-party utility programs scan your computer for outdated drivers and then install the latest ones once it finds them. These utility programs charge a bit for their service, but it is worth it since you never need to worry about having outdated drivers again.
If you have the latest drivers for your printer installed on your computer but still can't print PDF files, try the next solution mentioned below.
Change printer settings:
You can try changing the settings for your printer in the Windows Settings menu to fix your issue.
Press the Windows Key + I to open up the Windows Settings menu.
Click on Devices.
Now click on the "Printers & Scanners" tab in the left pane of the Settings window.
Here, make changes to your printing options. You can select the Microsoft Print to PDF option instead of the basic Print to PDF option to fix your printer, not the printing problem. Just perform a google search on which printer settings are best for your printer model and set the settings accordingly.
If you changed your printer settings but still can't print PDF files, try the next solution mentioned below.
Restart the print spooler:
A print spooler is a function that maintains a queue of all your printing jobs. It would be best if you restart the print spooler, and it will clear out any printing jobs present in the queue. So if you have any job that is particularly causing this issue, it will be cleared out, and then you can use your printer normally again to print any file you want.
Press the Windows Key + R to open up the Run dialog box.
Enter "services.msc" in the Run dialog box and click on Ok.
Scroll down the services list and find the "Print spooler" service here.
Once you find it, click on it, and then you will see the "Restart the service" option in the top right corner of your screen.
Click on it, and then the print spooler will restart.
You can use the command prompt method if you are facing issues following this process in the services window.
Press Windows Key + R to open up the Run dialog box again.
Enter "services.msc" in the Run dialog box and press Ctrl+Shift+Enter. Click on Yes when the UAC pop-up window shows up.
Enter the following command in the cmd window and press Enter.
net stop spooler
After that process is complete, enter the following command and press Enter again.
DEL /F /S /Q %systemroot%System32spoolPRINTERS
Finally, enter the following command and then press Enter again.
net start spooler
If restarting the print spooler did not solve your problem, try the next solution mentioned below.
Use a registry cleaner:
The registry is the database storage area that keeps your computer's software and hardware settings. If anything is damaged in the registry, you will find all kinds of errors in your Windows system, including the printer issue. So use a third-party tool to clear out your registry. There are several such registry cleaning programs. Download anyone that seems fitting to you and use it on your computer.
For Acrobat Reader users:
This fix is specifically for Acrobat Reader application users.
Open up the Acrobat Reader application.
Navigate to edit > preferences.
Select the category "Internet."
Uncheck the box next to "Display PDF in browser."
Click on Ok and close the application.
Now you should be able to print your PDF files in your Ricoh printer using the Acrobat Reader.
So these are all the solutions to fix the Rioch printer not printing PDF files issue. If you have any questions or queries about this article, comment below, and we will get back to you. Also, check out our other articles on iPhone tips and tricks, Android tips and tricks, PC tips and tricks, and much more for more helpful information.