The Ring Doorbell provides users with specific features that a traditional doorbell can't. It makes you feel delighted about the progress this digital age has brought to the end consumers. But what good a doorbell that does not ring? Yes, that is what we will be covering here in this article.
Many Ring Doorbell users worldwide have commented on forums that their device is not performing the primary function of a doorbell, that is, ringing. The issue could be related to the hardware or even the software. But cases like this make you wonder whether Ring Doorbell is an improvement over traditional doorbells or if it is better to have a traditional one. Well, if you are one of these troubled users, this article will help you out. Here, we have discussed all the standard solutions you can try to fix the Ring Doorbell not ringing issue. So without any further ado, let's get into it.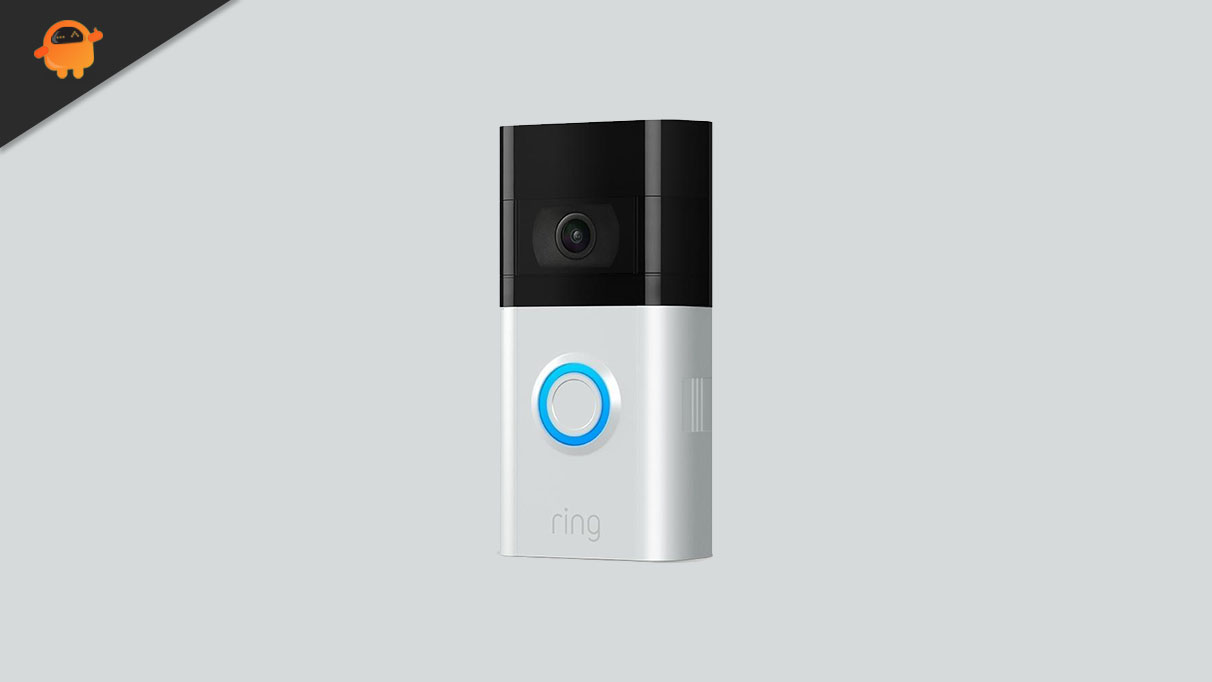 How to fix Ring Doorbell not ringing issue?
We will address both the hardware and software solutions for the issue here. Since it is difficult to determine what could be the problem with a particular device, you need to try all the answers until you find one that works for you.
Ensure it was installed correctly:
For any device to work correctly, it needs to be installed correctly. And even for Ring Doorbell, an installation process must be followed precisely.
But depending on the version of your Ring Doorbell, the installation process will differ. When you first bought the new Ring Doorbell device, it came with an instruction manual for installation. Follow the installation process per that manual, and you should be good.
Check your WiFi connection:
Ring Doorbell requires active WiFi to function correctly. And by default, the device only supports wireless routers with a frequency band of 2.4 GHz. So while setting up your Ring device, you must ensure that your router and WiFi connection are set correctly.
To reset the router, remove the power plug for the router from the source and keep it like that for a while. After that, put the power cord back in place for the router and check whether the ring doorbell works well now or not. You can also try resetting your router and check whether that solves your problem with the doorbell.
If your WiFi router is placed in a location very far from your doorbell, you should also try putting it closer to your doorbell. Sometimes a long distance is enough to disrupt a WiFi connection.
After trying out all this, try the next solution if you still encounter issues with your Ring Doorbell's ring feature.
Check Power and battery:
Some Ring Doorbell devices need a battery or a wired power source for power. Depending on your model, this will differ. If you are someone who uses a battery-operated ring doorbell, check your battery for any battery drain issues. You should also try replacing the battery on your device. To do that, you need to purchase a replacement battery from RIng's official website.
Now, if you are using a Ring Doorbell that requires a wired power source, check the cable for any visible physical damage. On top of that, you also need to check the power source. If the power source is not putting out enough voltage, your Ring Doorbell will not work.
Once you have ensured there are no issues with the battery or power source of your Ring device, check whether the ring feature works or not. If it is still not working, try the next solution.
Restart the doorbell:
As simple as it may sound, restarting a device can sometimes solve most of its problems. Even with the ring doorbell's no-ringing problem, you can try this solution.
To restart the doorbell, you will first have to find the location of the power button on the device. After that, press on it once and wait till the device turns off completely. Then wait a while and press the same button again to power it on.
You can also do the same using the mobile application. You will have the restart option for the ring doorbell on the application screen.
Try the next solution if you still can't get the ring feature to work on your Ring device.
Reset the doorbell:
There are two ways to reset the doorbell. You can either do it manually by pressing a button or using the application with the device to do it automatically.
There is a small setup button present on the Ring Doorbell. Press on it and keep it pressed like that for around 20 seconds. After this, the device will go into reset mode. Soon after that, the doorbell will reboot, and this time around, it will be reset to its default settings.
Another way to reset the Ring Doorbell is through the application for the device. The application on your smartphone will have the reset option built into it, and operating on it from the smartphone alone will boot the doorbell to reset mode. The doorbell will then reboot, which will be reset to its default settings this time.
Try the next solution if you still can't get the ring feature to work on your Ring device.
Check the wires:
Now you should consider that the problem might also be related to your connectivity. As simple as it may sound, sometimes a damaged wire can cause every little trouble with the Ring Doorbell. So contact an electrician and get the connections checked out.
If there is nothing wrong with the wires, try the next solution.
Reconnect with your smartphone:
If there are issues with the connection of the Ring Doorbell with your smartphone, that could be the cause of the constant ring. To sort that out, disconnect the doorbell from your smartphone's list of connected devices and then get it connected again. After the reconnection, your issue should be resolved.
Try the next solution if you still can't get the ring feature to work on your Ring device.
Call a technician:
Ring Doorbells are usually durable and provide service for longer durations without any issues. But as a piece of machinery, it can still develop some problems over time with the hardware. So the only thing you can do here is call over an authorized technician from Ring support and get the device checked out by them. They will be able to resolve your not ringing problem for you.
So this is how one can fix the not ringing issue of the Ring Doorbell. If you have any questions or queries about this article, comment below, and we will get back to you. Also, check out our other articles on iPhone tips and tricks, Android tips and tricks, PC tips and tricks, and much more for more helpful information.