Let us check out all the Roblox World of Magic Codes. This online gaming platform gives you the opportunity to try out hundreds and thousands of games created by other users or gamers. There are many different genres to choose from. These include racing games, role-playing games, simulations, and obstacle courses, among others. Throughout the game, you have the option to buy, sell, and create virtual items. The purchases could be carried out via microtransactions or through game passes. By creating and selling games over to this platform, gamers could earn a virtual currency known as Robux. With so many, if games to choose from, its always rising on the popularity charts.
One of the more popular games that have managed to catch the eyeballs of many is World of Magic. In this game, you will have to protect the world from evil by becoming a powerful wizard. or you could also play a role in destroying them by taking the role of the dark wizard. There are numerous types of spells that you could choose from, countless quests to get engaged in, and it also offers some of the most intriguing gameplay experience. Once you have completed the quests, your next aim should be to create a guild and try and become the most powerful group of your territory. Likewise, most of the Roblox games also make use of codes, which makes your journey much easier. In this regard, let's check out all the codes that the Roblox World of Magic has to offer. Follow along.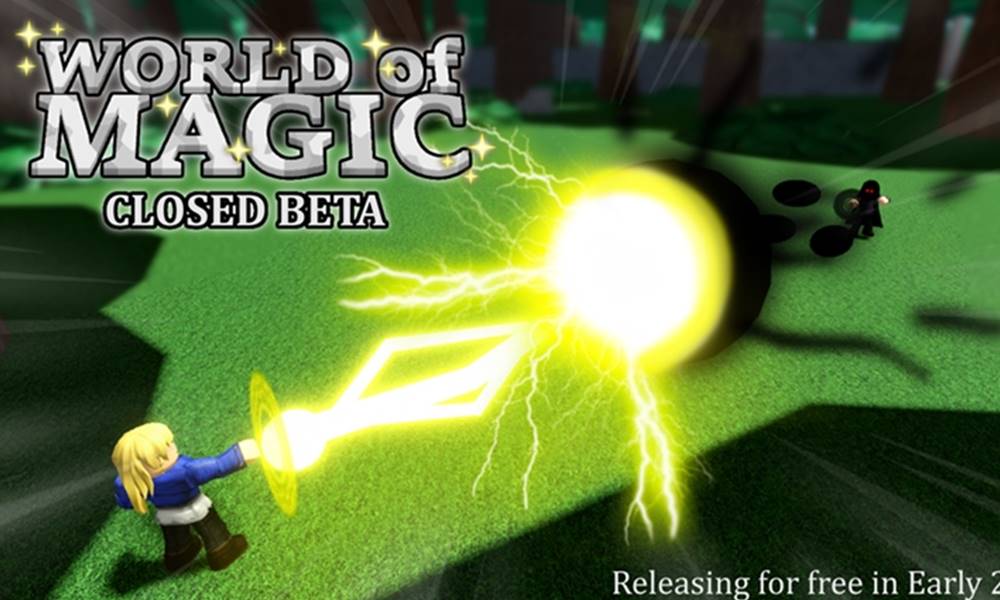 All List of Roblox World of Magic Codes
We have listed all the Roblox World of Magic Codes in different sections corresponding to their month. It might sometimes be the case that the codes for an earlier month might still be active and work in the newer time frame. So don't forget to try out the older codes as well, after you get acquainted with the newer ones.
January 2021
Prometheus400: This will give you 400 crowns as a free reward
ChosenOne: This will give you XP Boost
Sails400: Redeem code for 400 Crowns
HalloweenBoost: Redeem code for 24 in-game hours of x1.5 XP and Crowns
WarAges300: Redeem code for 300 Crowns
FishingMaster: Redeem code for 5 in-game hours of double Crowns
Alchemy200: Redeem code for 200 Crowns
September 2020
Brooms: You will get 409 gems or diamonds when you redeem this promo code
Update1: You will get 575 Coins when you redeem this promo code
ThanksGiving: You will get 690 Coins when you redeem this promo code
Magician: You will get 250 coins when you redeem this promo code
Fireball: You will get 100 gems or diamonds when you redeem this promo code
Wicked: You will get 250 coins when you redeem this promo code
First off, let us discuss the different kinds of items that you could get a hold off in this game. As of now, there are a total of three items in the World of Magic. These include the Magics, Armors, and Weapons. Armors, as the name suggests will protect you from attacks. There are quite a few types of armor in this game. For example, you could get the Leather, Hunting, Merchant, Castilian Chain, Alalean Guard, Wizard, Iron, Mercenary, and Warrior armor.
Furthermore, if we talk about weapons, it usually depends on the culture. In this regard, the Castilian Weaponry consists of Swords, Bows, Daggers, and Shields. Apart from that, there are 23 different elemental magic as well. The first one gets unlocked right at the beginning and the next two further ahead in the game.
Moreover, in the game, magic is divided into three distinct levels, Normal, Mastery, and Awakened. With so many activities going on in the game, users are generally looking for a helping hand. The first route they take in that regard, for any Roblox game, is checking out all the game's associated codes.
However as far as World of Magic goes, as of now, there aren't any codes as such. As and when the developers release the codes for the same, we will update this post accordingly. In the meantime, you could check out our iPhone Tips and Tricks, PC tips and tricks, and Android Tips and Trick sections and get yourself acquainted with something new.