Who doesn't want to get the most of his Android device..?! Getting the superuser access through root and to be able to control various aspects like clocking, access to cache etc. are few of the various possibilities that we can explore. When we mention of root access, this means we need to perform a certain modification that will root our phone and we will have the access to the root directory of our device. In this post, we will show you how to root Huawei P20 Lite.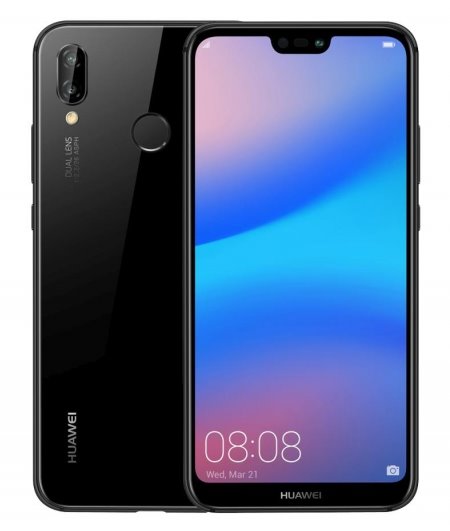 We will use the Magisk by patching the stock boot image and flash that to your boot partition. However it may get confusing for you, so, thanks to XDA developer RogerXIII who did the stock boot patching and flashing. He is the one who brings this for all root fanatics. All you need to do is download the patched image file and flash it.
You need to have an unlocked bootloader on your phone before you can root Huawei P20 Lite. We have detailed the method on that below.
Mostly uninitiated people compare rooting with hacking which is not correct. The purpose in both contexts is quite different. Hacking is more like breaking into someone's else system illegally, whereas rooting is mostly done by the owner of an Android device to gain super user advantages of the device.
How To Root Huawei P20 Lite Using Magisk
First of all, we need to unlock the device bootloader. To do it in an official way you have to do the following.
Request for a special code from Official Huawei Server to unlock the Huawei P20 Lite Bootloader.
After retrieving the code you can have the Bootloader unlock option enabled in the fastboot mode.
Simply Press Vol Up + Power button to enter fastboot mode.
Then connect the device to the PC.
Go to the folder where you have installed the ADB. Perform Right click + Shift key.
Select Open the PowerShell Window here and then give the following command.
fastboot oem-unlock-* enter the unlock code you received*
Then you can continue with the next steps. After this, we need to download and flash the patched ramdisk file which we mentioned above.
Remember,
After Rooting, it may void the warranty of your phone.
Rooting wil block the OTA updates
Download Patched Stock Boot Image File
Here is the link for the same.
Download Patched Ramdisk for Rooting Huawei P20 Lite
Before moving on to the flashing steps, you need to follow a few,
Pre-Requisites
Make sure to have enough battery charge on your phone to avoid interruption during the patch installation.
Before performing any modification take backup of your device data.
This image file is strictly for P20 Lite only. Do not use it on any other Huawei or other Android devices.
A PC/Laptop and a micro USB cable.
Install Huawei P20 Lite USB Drivers.
How To Install the Patched Boot Image on Huawei P20 Lite
Assuming that you have used our above instruction and unlocked the bootloader, we will continue on flashing the patched boot image.
Step-1 First let's begin by moving our phone into fastboot mode.
Step-2 Hold and long press Power button + Volume Keys for sometimes. Don't release the buttons till you see the fastboot screen.
Step-3 Now connect your device to the PC/Laptop via USB cable.
Step-4 If you've not downloaded, download the patched ramdisk image file and
Step-5 Move that file into the ADB folder on PC.
Step-6 While you are in the ADB folder, press right-click + shift key in the empty space. You will see the below dialog box popping up.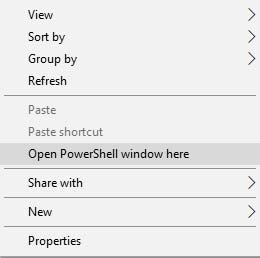 Step-7 Click on Open Powershell Window here. Basically, the command prompt opens up upon clicking.
Step-8 Give the command fastboot devices and press enter. It will return a device ID to confirm your device is connected properly.
Step-9 This is the important step. Type the exact command without quotes "fastboot flash ramdisk patched_ramdisk.img". This will patch the Magisk ramdisk to your device and your phone will get rooted.
Step-10 The flashing may take some time. After flashing, you need to reboot the device. To do it, give the command,
fastboot reboot.
So, that's it. Now that you know how to root Huawei P20 Lite, you can try this out. If you have any queries regarding this, do let us know.