GeForce RTX 4090 and GeForce RTX 4080 are high-performance GPUs built on the new Ada Lovelace architecture released by NVIDIA in recent months. Undoubtedly, both GPUs perform better than their predecessors; even the RTX 4080 is around 15% to 25% faster than the best RTX 3090 Ti GPU. It only takes traditional rasterization to accomplish that.
There are a number of exclusive features on the new RTX 40 series GPUs based on the Ada Lovelace architecture. You will eventually encounter some kind of problem as a result of having an external GPU, however. It does not matter what sort of problems external GPUs have; they are always susceptible to "not detecting" to "not working properly."
RTX 4080 and 4090 may not be fully functional on the second monitor. That's the reason why we are here. In this article, you'll learn how to fix if the RTX 4080 and RTX 4090 are not detecting the second monitor. So, let's get started with the guide.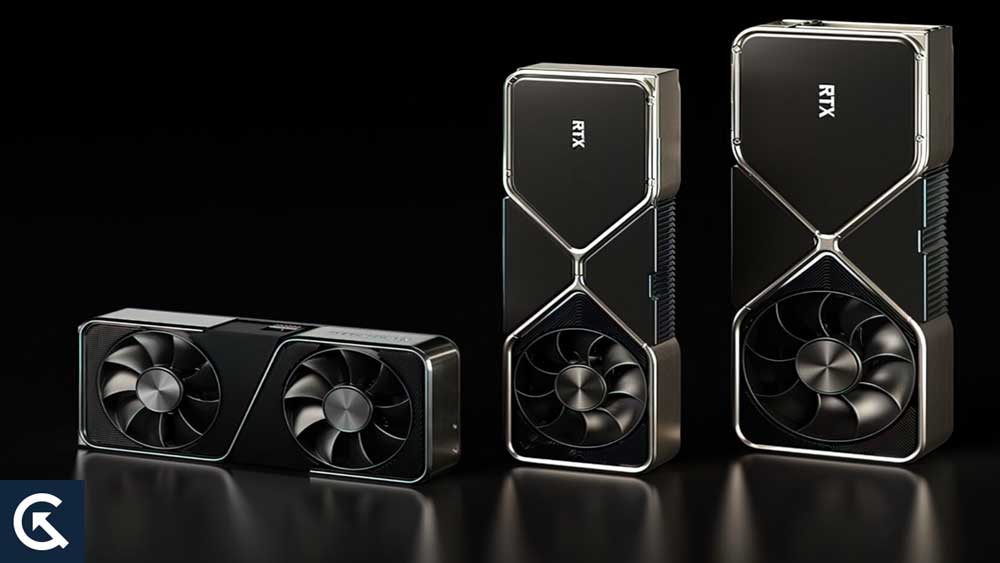 What Are The Possible Reason Behind This Problem?
It is possible for the GPU of the Nvidia card to fail to detect the second monitor for a variety of reasons. There are several aspects that can be responsible for the problem, but among those listed below are some of the most important ones.
The first thing that could be causing the problem is a faulty driver or incorrect BIOS settings.

It is also possible that a hardware issue or a GPU slot issue is causing your problem.

We can't ignore faulty graphics cards, can we? It is also possible for them to prevent the RTX 4080 and RTX 4090 from detecting the problem with a second monitor.

There is also a possibility that the problem stems from a weak power supply.
If you have read the reasons, you may be wondering whether you have to have the technical knowledge to deal with the issue. There is no need to worry; things have completely changed. To solve the problem, it's very straightforward and easy. Without further ado, let's look at some of the different workarounds you could try in this case.
Fix 1: Check for Weak Power Supply
It is possible that a weak power supply is the main cause of "not detecting" problems when installing an external GPU for the first time. When the power supply is weak, there will not be enough power to operate the computer. You cannot be certain that your GPU is receiving enough power even if it is running.
If you want to run the RTX 4080 and RTX 4090 efficiently, you will need a 750W power supply. You must buy a different power supply if your power supply doesn't meet the GPU's minimum requirements.
Fix 2: Enable Graphics Card
To ensure smooth operation, you need to enable the GPU in the Device Manager settings. RTX 4080 and RTX 4090 can be enabled on your system by following these steps.
To open the Start Menu, press the Windows key.

Enter Device Manager in the search bar.

You will see the Device Manager window appear.

By double-clicking Display Adaptors, you can expand it.

Once you have selected the GPU, right-click it and select properties.

Go to the "Driver" section of the properties window.

To enable, click "Enable" and then "OK."
Fix 3: Cross-check Graphics Card Slot
It has been mentioned that the graphics card slot could be one of the main reasons why the second monitor is not detecting the GPU. Depending on the system, you can insert a graphics card in different slots on the motherboard. Your NVIDIA GeForce RTX 4080 and RTX 4090 GPU might be damaged if the slot in which it was inserted is damaged.
It is highly suggested that you consult a professional if you find yourself in such a situation. The steps you need to follow if you wish to make your hand dirty and solve your own problem are listed below.
Initially, start by turning off your PC and opening its back cover.

Verify that your graphics card and motherboard work correctly.

It is as simple as turning on your system and checking whether your RTX 4080 and RTX 4090 fans is running.

In the event of a non-running fan, the slot may have been damaged because something has caused it.

The graphics card must be removed from that slot and replaced with another one after your system is turned off.

Afterward, take a look at the problem to see if it has been resolved.
There is only one option left for you if your system's slots cannot be repaired; take it to a professional.
Fix 4: Download Latest Nvidia Drivers
This indicates that there's another reason for the error if the graphics card slot is fine and the fan is running. First and foremost, you should download the latest Nvidia drivers if you find yourself in such a situation. Due to some reason, the current drivers may have become corrupted. It can only be fixed by downloading the latest driver update. If you have previously installed Nvidia drivers, remove them before downloading the latest update. The following steps will guide you through the process.
Click here to download Nvidia drivers.

Find your Nvidia product's driver by entering the details.

Then click on

Search

.

Click "

Download

" to begin the process of downloading your GPU's latest driver.
Afterward, install the driver. Check whether the problem has been solved by restarting your PC.
Fix 5: Set RTX 4080 and RTX 4090 to Default
When the RTX 4080 and RTX 4090 do not detect the second monitor, setting it as default can resolve the problem. The following steps will guide you through setting up NVIDIA GeForce RTX 40-Series GPUs as your default graphics.
Select "

Nvidia Control Panel

" by right-clicking on the blank screen.

On the Nvidia window, tap on the "

3D Settings

" option.

To manage 3D settings, click the "

Manage 3D Settings

" button.

Select "

Program Settings

."

Choose "

High-performance NVIDIA processor

" from the drop-down arrow under "

Select the preferred graphics processor for this program

."
Fix 6: Update System BIOS
In the same way that it's important to keep updating applications and drivers, it's crucial to keep updating your BIOS as well. By updating the BIOS, you can ensure that the motherboard is able to run the new hardware efficiently. The system BIOS could also be updated to remove RTX 4080 and RTX 4090, as reported in different reports.
In fact, updating your BIOS is one of the most dangerous procedures your system can undergo since any mistake can result in a total system crash. Therefore, you must consult a professional to update the BIOS on your system. The procedure described in your motherboard manual can be followed if you want to do it on your own. Each motherboard has a different BIOS update procedure.
Also Read: How to Fix White Screen of Death in Windows 11/10
So, that's how to fix RTX 4080, and RTX 4090 is not detecting the second monitor issue. We hope that this guide has helped you. Furthermore, in case you need more help, comment below and let us know.