Saints Row is another open-world game that is quite different regarding gameplay. the game is set in a future world where you will see different types of cars, vehicles, buildings, and much more. Although the game is quite fun, but on many occasions, users are facing issues like – Saints Row Co-Op Error Host Is Busy and Waiting for Player. In such issues, the game stops working, which ruins the player's mood.
With the game set up in a future dystopian city with an amazing storyline about crime and criminal adventures, the game is fun until and unless you meet an issue with the game. The issue is most likely to be caused due to server connection issues or internet issues in general. In this guide, we aim to understand this error in detail and will also share some troubleshooting ways to fix the problem.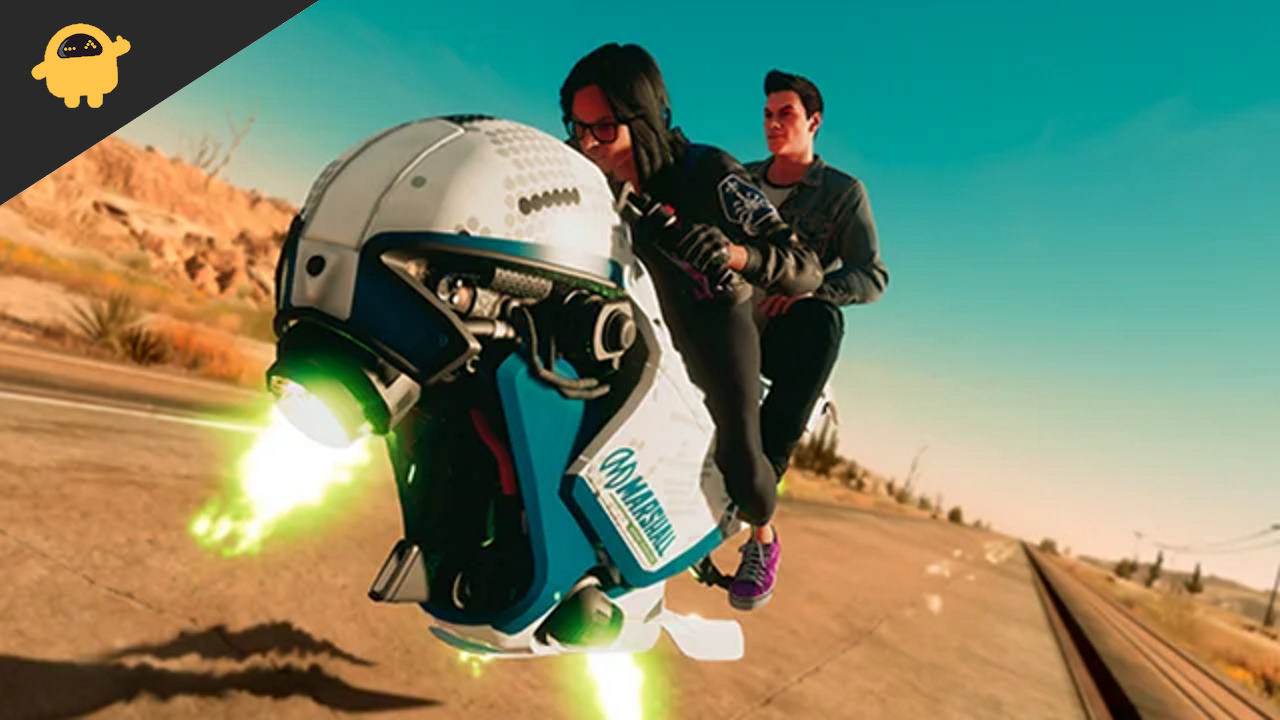 Fix: Saints Row Co-Op Error Host Is Busy and Waiting for Player
The "waiting for the player to respond" is an error when the game waits for the multiplayer partner to respond to certain queries. It can be a pending EULA invite or on different game versions altogether. But in general, the issue is caused when there is pending action on the multiplayer side.
We have a few viable troubleshooting tips for this problem. However, there has been no official solution or statement from the developers to back these fixes.
Method 1: Accept EULA Terms
Although accepting any terms and conditions in other games is mandatory, they usually make players accept such conditions before starting the game itself. However, that's not the case with Saints Row, as you manually have to accept the EULA (Also known as an End-user license agreement) to start the game.
Open the pause menu of the game and click on the EULA option.
Make sure to read the document and click on accept.
The same must also be done from your gaming partner's device.
According to some reports, whenever you face any issue with the game, accepting EULA terms helps to resolve it. Developers are working on a fix for this issue, which will be included in the latest patch updates in the future.
Method 2: Join From Game Main Menu
There is no particular explanation for this problem; however, many users have reported that they can join the game when they return to the main many and try again. So follow the below procedure:
All players need to come to the game's main menu.
The host will start a co-op campaign and wait for the game to load completely.
Once the game is loaded fully, the host will send invites to other players.
Other players can join the game when they accept the invites.
Method 3: Restart the Game
In most scenarios, the issue of waiting for another player can be a technical glitch. Such technical glitches are common in modern games and can be fixed with a simple game reboot. So make sure you close the game and restart the game again. Also, ask the multiplayer partner to restart the game as well.
Method 4: Check Internet Connectivity
Since the game is designed to run in an open world with multiple players, your internet connection must be fast. Make sure you disable any ongoing updates and downloads from your internet. If your internet is slow, it's better to connect with your internet service provider for better connectivity plans.
Method 5: Disable VPN
Many users use VPN services to access games. However, open-ended games such as Saints Row do struggle with VPN. So make sure you disable the VPN services, if any, and then try again.
Method 6: Update the Game
Since Saints Row is quite a new game, there are multiple bugs and errors in the game. So developers are constantly working to release several game patch updates to fix such issues on players' end.
So make sure to update the game to the latest version and also follow the official Twitter channel to get game updates.
Conclusion
This brings us to the end of this guide for fixing the Saints Row Co-Op Error Host Is Busy and Waiting for Player issue. As the issue is most likely caused by spending action from multiplayer, it is better to let them know to accept the EULA terms and make sure they are on a good internet connection. Let us know if you have any questions regarding the above troubleshooting methods, and happy gaming!