THQ and Deep Silver have done an exceptional job by releasing Saints Row as a new action-adventure video game for PC, PS4, PS5, Xbox One, Xbox Series X|S, and Google Stadia platforms. It offers an extremely fun gameplay experience to the players in the fictional city of wild crime 'Santo lleso' where a group of friends will become top criminals. Though the game is doing well, multiple reports claim Saints Row Challenges are not Working.
Now, if you're also encountering the same issue, don't worry because here we've mentioned a couple of workarounds for you that should come in handy. Well, apart from the crashing or lagging issues, in-game challenges not loading or not working properly is now one of the common problems among Saints Row players. That means players cannot track their in-game challenge progress, which ruins the gaming experience.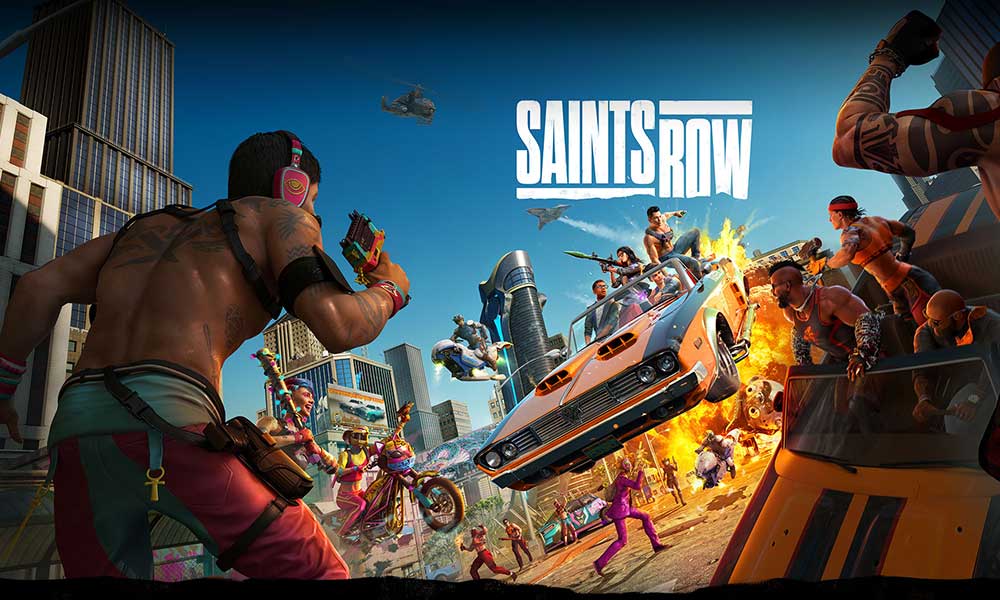 If you take a quick look at some of the reports by affected players, it looks like most of the challenges are either stuck or not counted in the co-op mode. Whereas some players cannot keep track of their in-game progress in challenges which becomes frustrating. Luckily, some of the challenges are doing well enough, which is a sign of relief to some extent. Several players reported the same on the r/SaintsRow subreddit forum too.
@SaintsRow loving the game, but please can you implement a challenge fix? Half of my challenges are frozen and not counting, apparently it's because I used co op… Can it please be fixed? Not all challenges don't count up only some :(

— Milan/DJ MILHOUSE (@Miilan2010) August 29, 2022
@SaintsRow none of my challenges are progressing is there a bug ?

— EPICDeathReaper (@EPICDeathReaper) August 29, 2022
Fix: Saints Row Challenges Not Working
It's also irritating because affected Saints Row players cannot unlock new in-game achievements, which require all the perks required by completing specific gameplay challenges. It's also worth mentioning that most players are facing the same issue in the co-op mode specifically, even though some players are facing the same in other gaming modes too. As per plenty of players, this specific issue is one of the in-game bugs and should be fixed.
Unfortunately, no official acknowledgment has been yet been addressed by the developers on this issue. We hope devs are aware of this particular bug in the challenges segment, and they'll soon come up with a patch fix. Till then, we've no estimated timeframe as well. But you can follow some of the possible workarounds mentioned below that might temporarily help resolve such an issue. Though everyone may not get benefitted, you can try once.
1. Check Game Server Status
First, you should check the game server status to ensure there is no issue with the server side. Sometimes server downtime, outage, or even the maintenance process might trouble players in the co-op multiplayer mode, which is quite normal. So, you should be aware of it. You should visit the official @SaintsRow Twitter handle and check for the server issue reports.
If there is a server issue, wait for a couple of hours and then try again. If in case, there is no issue with the server, then make sure to head over to the next method.
2. Check your Internet Connection
It's better to check for the internet connection at your end because issues with the poor or unstable internet network can trouble you greatly regarding the server connectivity in the co-op gaming mode or syncing progress with the game challenges. Sometimes a poor or unstable internet connection brings multiple issues. If there is an issue with the internet connection, make sure to fix it with the service provider's help. Ask for technical support.
Additionally, you can try power cycling your Wi-Fi router if you're only using Wi-Fi. Just turn off the router and unplug the power cable from it. Wait for 5 minutes, and then connect the power cable again. Now, power on the router and check for the issue. You can additionally try switching the network to wired from wireless or vice versa, depending on what you use.
3. Run the Game File as an Administrator
You should try running the Saints Row game application file as an administrator on the PC to ensure it runs to its full potential. Otherwise, the User Account Control (UAC) on the Windows system can prevent the game to run smoothly. You can follow the steps below to do so:
Right-click on the Saints Row exe application file on your PC.
Select Properties > Click on the Compatibility tab.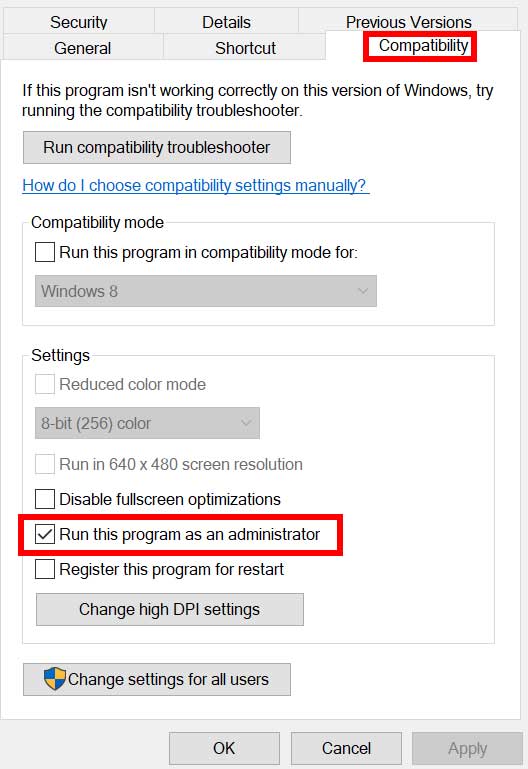 Make sure to click on the Run this program as an administrator checkbox to checkmark it.
Click on Apply and select OK to save changes.
You can now run the game exe file to launch it.
Once done, you can also do the same steps for your specific game launcher (E.g., Epic Games Launcher).
4. Update Saints Row
An outdated game version can also trigger multiple issues or conflicts with the multiplayer connectivity. If in case, your game isn't up-to-date, then make sure to follow the steps below to check for the update and install the same.
Open the Epic Games Launcher > Go to Library.
Click on the three dots icon next to Saints Row.
Make sure the Auto Update option is turned on.
Whenever the update is available, it'll automatically install the update.
5. Verify and Repair Game Files
It's also recommended to verify and repair the game files on your PC via the Epic Games Launcher to cross-check whether the installed game files are corrupted or missing or not. The game launcher will automatically try fixing problematic game files. To do so:
Open the Epic Games Launcher > Click on Library.
Click on the three-dots icon of Saints Row.
Click on Verify, and it'll start verifying the game files.
Wait for the process to complete and restart the launcher.
6. Contact Saints Row Support
If none of the methods worked for you, try contacting Saints Row Support for further assistance. Sometimes a support agent can easily help you with technical aspects or ask the agent to raise a ticket for this issue. So that the game developers can investigate it deeply.
That's it, guys. We assume this guide was useful to you. For further queries, you can comment below.