Dealing with a screen that flickers can be an aggravating issue that not only makes using your phone difficult but can also cause eye strain and headaches. The cause behind a flickering screen can vary, as it could be due to firmware or hardware issues. In this guide, we'll provide some troubleshooting tips to help you resolve the flickering screen issue on your Samsung Galaxy A33 5G smartphone.
As a mid-range smartphone offered by the tech giant, the Samsung Galaxy A33 5G boasts a 90 Hz super AMOLED display that offers a super smooth experience. However, like any other device, it may encounter issues over time, such as screen flickering. Reports of screen flickering problems have surfaced globally, indicating that there could be an issue with the display of the A33 5G.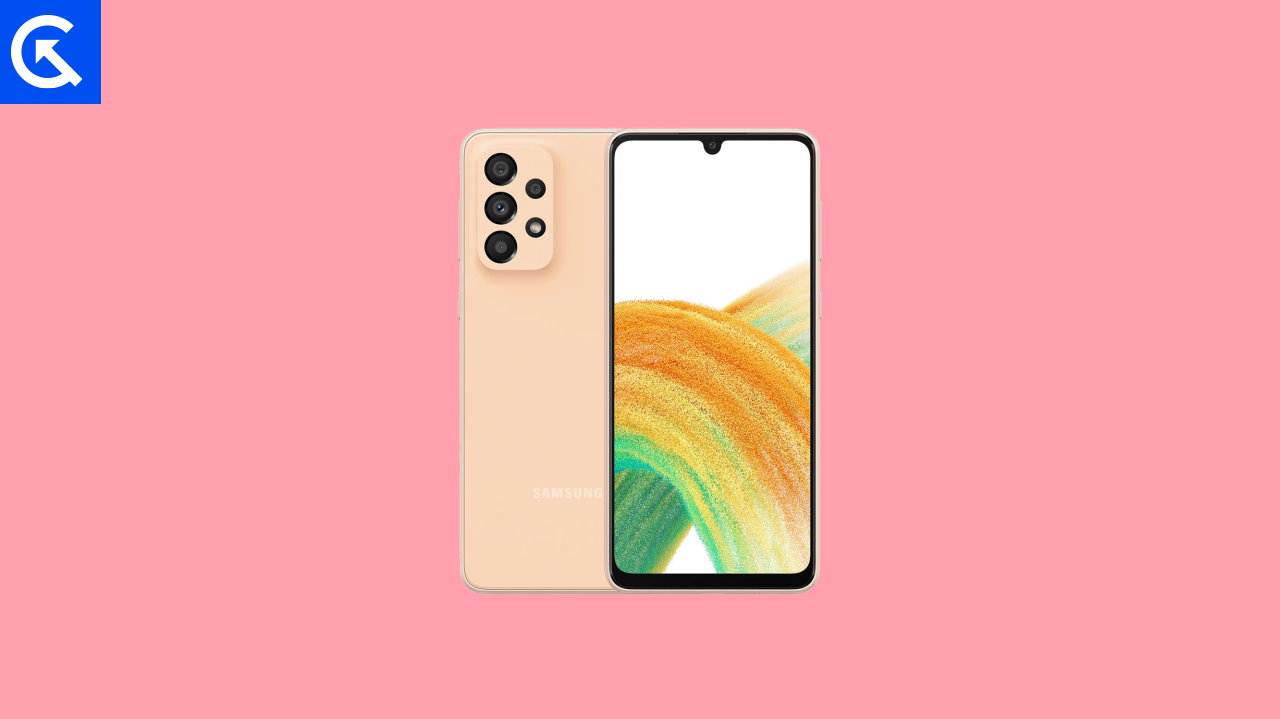 Fix: Samsung Galaxy A33 5G Screen Flickering Issue
If there is no visible damage, you can try updating your phone's firmware and software to the latest version, as this may resolve any known issues. You can also try adjusting the display settings, such as the brightness and color settings, to see if it makes a difference.
Method 1: Force Restart Samsung Galaxy A33 5G
If your device screen is flickering due to some minor firmware problems, it can be fixed by a simple restart. A force restart will close every running app or service and wipe out temporary device memory to give a fresh start to your phone and can fix any conflict between the hardware and the firmware.
Press and hold the volume down key and the power button simultaneously.
Keep holding the buttons until you see the Samsung logo.
Check the screen flickering now. If the problem persists, move on to the next.
Method 2: Reboot your phone in Safe Mode
If you have recently installed any third-party applications and you are experiencing flickering, this means there is some conflict between that application and your phone hardware. In some cases, you might not know which third-party app is causing that, so try to reboot your phone in safe mode and see if this helps.
Tap and hold the power button until the power menu appears on the screen.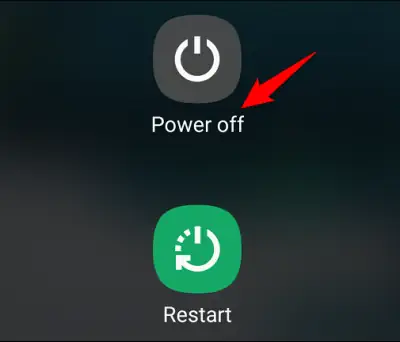 Tap and hold the power off option until the safe mode icon appears.
Tap on the safe mode.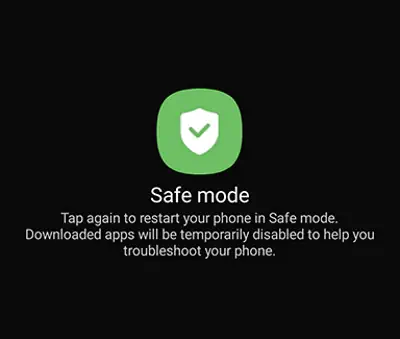 The device will reboot, and a safe mode logo will appear at the bottom left of the Device.
See if the screen is flickering or not.
If your screen is not flickering in safe mode, then you have to manually check which third-party app is causing the issue by removing them individually.
Method 3: Reset Device Settings
If you accidentally changed something in the settings or the developer option, your screen has started flickering. You can always reset your phone settings to the default.
Open the setting on the Galaxy A33 5G.
Tap on the search button on the left and type Reset, and hit enter.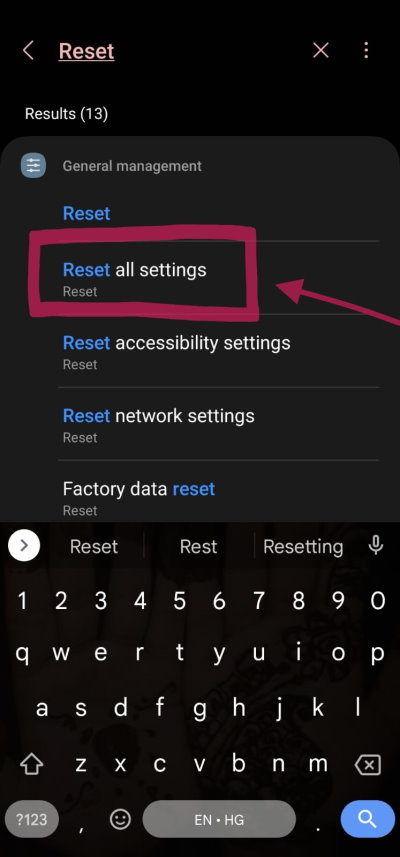 You will have many reset options; select the Reset all Settings option.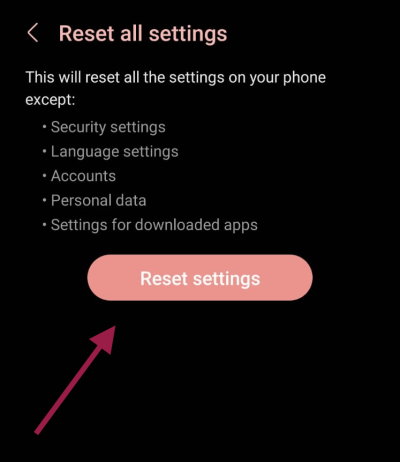 Tap on Reset settings and follow the on-screen instructions.
Method 4: Wipe Cache Partition
Cache files are residue files that are stored by the operating system to give you quick access to that particular file when you open it again. This sometimes creates performance issues with Galaxy devices. Here is how you can clear them.
Turn off Galaxy A33 5G.
Now, press and hold the Volume Up and Power key.
Release them when the A33 5G logo appears.
You will bunch of options; use the volume key to select the "Wipe Cache Partition" option.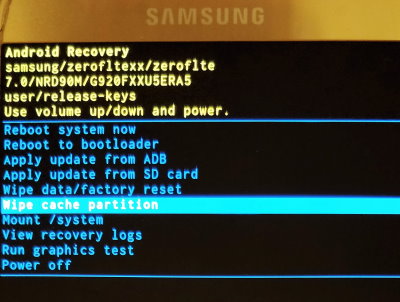 Use the power key to select and proceed.
Select Yes using the power button.
Wait for it to complete, once completed, Reboot your smartphone.
Method 5: Factory Reset Galaxy A33 5G
This is the last option you can try by yourself, do a factory reset for the Galaxy A33 5G if all the above-mentioned methods fail. This will remove all your data and contacts. Here is how you can factory reset your Galaxy A33 5G.
Go to your settings, and Search for Reset.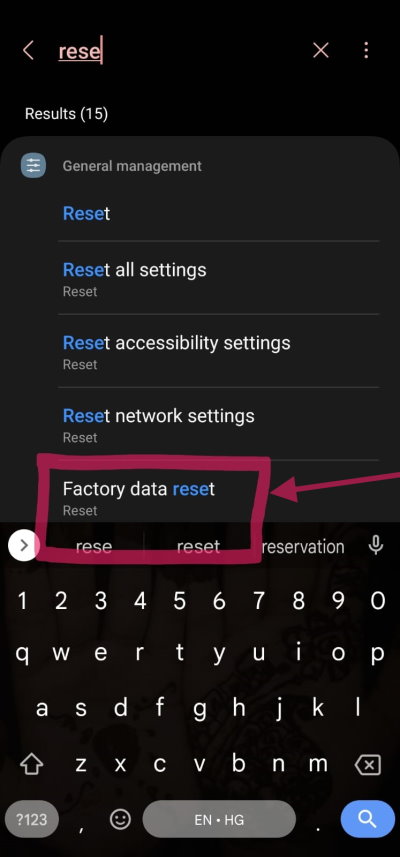 Enter your Samsung Account Password.
Follow the on-screen instructions.
Tap on Reset. The phone will reboot and will reset in a few seconds.
Method 6: Contact Samsung Support
Screen flickering can be a frustrating issue to deal with, but there are steps you can take to resolve it. It is important to identify the root cause of the problem and try the troubleshooting steps mentioned above before seeking professional help. If you have tried everything and your Samsung Galaxy is still flickering, then it is because of the hardware issue. You have to contact the Samsung service center for further assistance.
Conclusion
So this was all about fixing the flickering issue related to the Samsung A33 5G. Screen flickering is quite common for electronic gadgets and usually gets fixed by itself. If your smartphone is continuously flickering, you can use these methods to fix this. Hoping that this article was useful for you.