Several messaging applications exist, such as WhatsApp and Telegram, but SMS still holds its importance. We use SMS to verify the device, mobile number, and other essential services. Hence, you would not want the SMS service to fail while sending or receiving a message. However, due to some unforeseen events, SMS services may fail.
Several Samsung Galaxy A53 5G have reported that they can't send text messages. While several users can't send messages, many are not receiving the messages. If you also face issues while sending or receiving messages on your Samsung Galaxy A53 5G, keep reading this guide, as we've given several effective workarounds to fix it.
You may face issues with sending or receiving text messages for various reasons. Sometimes it occurs due to bad messaging app settings. The problem could also occur due to software bugs, network problems, or messaging apps may have issues. Now that we understand the problem, let's look at the potential solutions that should fix it.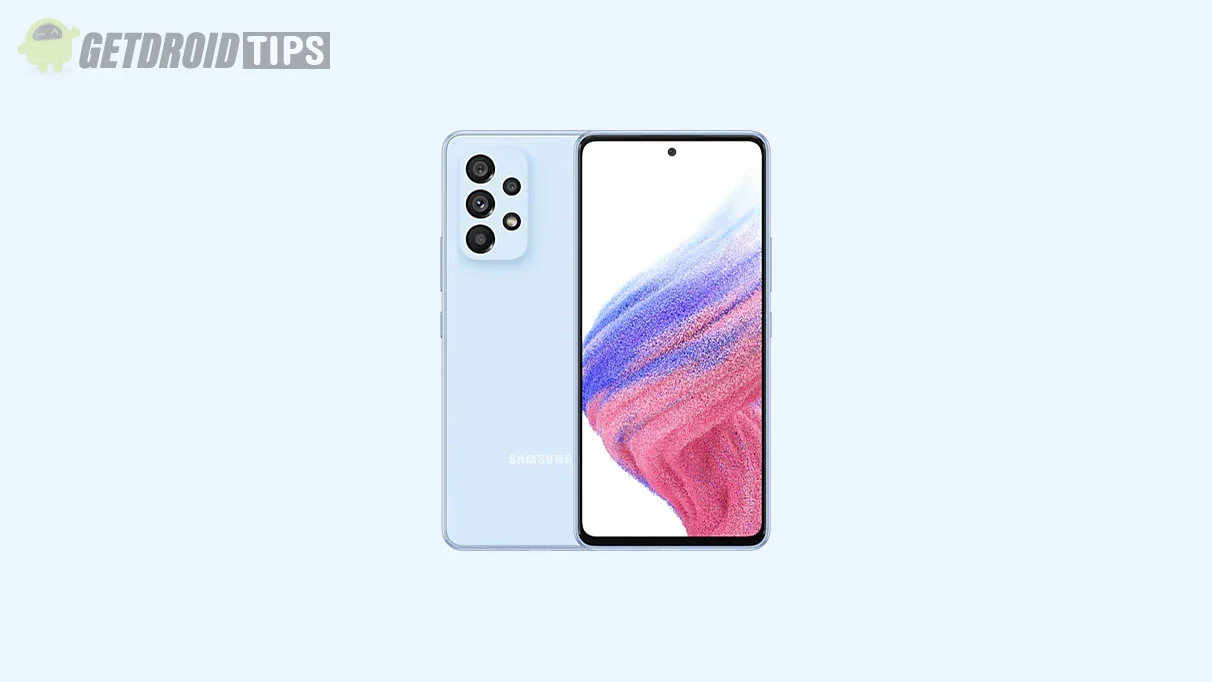 Fix: Samsung Galaxy A53 5G Not Sending Text Messages
In this section, we'll discuss many solutions to fix the messaging issues on your Samsung Galaxy A53 5G. You do not need to test them all. Simply work your way down until you find the one that works for you.
Solution 1: Force Restart Your Phone
As we mentioned earlier, a software glitch can cause problems with sending or receiving text messages. To rule out this possibility, force restarts your Samsung Galaxy A53 5G and check if it can fix the problem. Doing a forced restart clears all the running applications from memory.
Don't know how to force restart your Samsung Galaxy A53 5G? Follow these steps:
Grab your phone and press and hold the volume down button and power button for 10 seconds. Your phone will turn off and turn on.
Once you see the Samsung logo, release both buttons and wait for the device to boot.
After you've performed a forced restart on your Samsung device, try sending a message and check if the issue is fixed. If it works, awesome! However, If the problem persists, we have more solutions for you to try.
Solution 2: Check if There's a Carrier Downtime
Your carrier may be going through unscheduled maintenance, which is why your messages are not reaching the other end. Or, some carrier issues could be leading to failure in sending or receiving text messages. You can use a third-party tool like Down Detector to check for downtime on your carrier.
If Down Detector shows downtime, unfortunately, you can't do anything. Just wait for engineers to fix the issue and try sending the message after some time.
Solution 3: Reset Network Settings
There could be some issues with the network-related settings on your Samsung Galaxy A53 5G. To fix them, you need to reset all network settings. Before you do this, resetting network settings will remove all saved Wi-Fi networks and paired Bluetooth devices. So, if you're okay with pairing all your Bluetooth devices and entering the Wi-Fi passwords again, follow the steps we've mentioned below:
Open the Settings app on your phone.
Scroll down and find General Management. Tap on it.
Click Reset and tap Reset network settings.
Click Reset settings and confirm the lock screen if prompted.
Tap on the Reset button to finish the process.
Once you've reset network settings, try sending a text message.
Solution 4: Clear Message App Cache
Like any other app, the Messages app on your Samsung phone stores cache data. If it gets corrupted, multiple issues could get triggered. Clearing the cache can help you fix the problems. it's safe to clear the cache as it does not cause any data loss.
Follow these steps to clear the cache for the Messages app:
Open the Settings app on your phone.
Click Apps and tap on the Messages app.
Tap on Storage and click Clear cache.
Solution 5: Use a Different Messaging Application
If clearing the cache does not help, maybe a software bug is the source of the problem. You should update the Message app from Google Play Store or Galaxy Store and check if the problem is fixed.
If you're still unable to send or receive text messages on your Samsung phone, we advise you to try a different messaging application. Our best choices are SMS Organizer and Google Messages. Both applications are available for free on Google Play Store.
Once you've installed a messaging app, please open it and set it as the default messaging application. Now, try sending a text message and see if it works.
We believe that one of the solutions mentioned in this article helped you fix the issue. If the issue persists, call your service provider. They'd tell you if there's an ongoing problem in your area or any other issues that can lead to failure in sending or receiving messages.