The Samsung Frame TV is renowned for its appearance as a piece of art hung on a wall. If you have a Samsung Frame TV, you can use the Art mode to display art and photos when the TV is turned off. You can use Samsung Frame TV as a painting or picture frame. But your Samsung Frame TV not showing Art? Let's know how to fix it.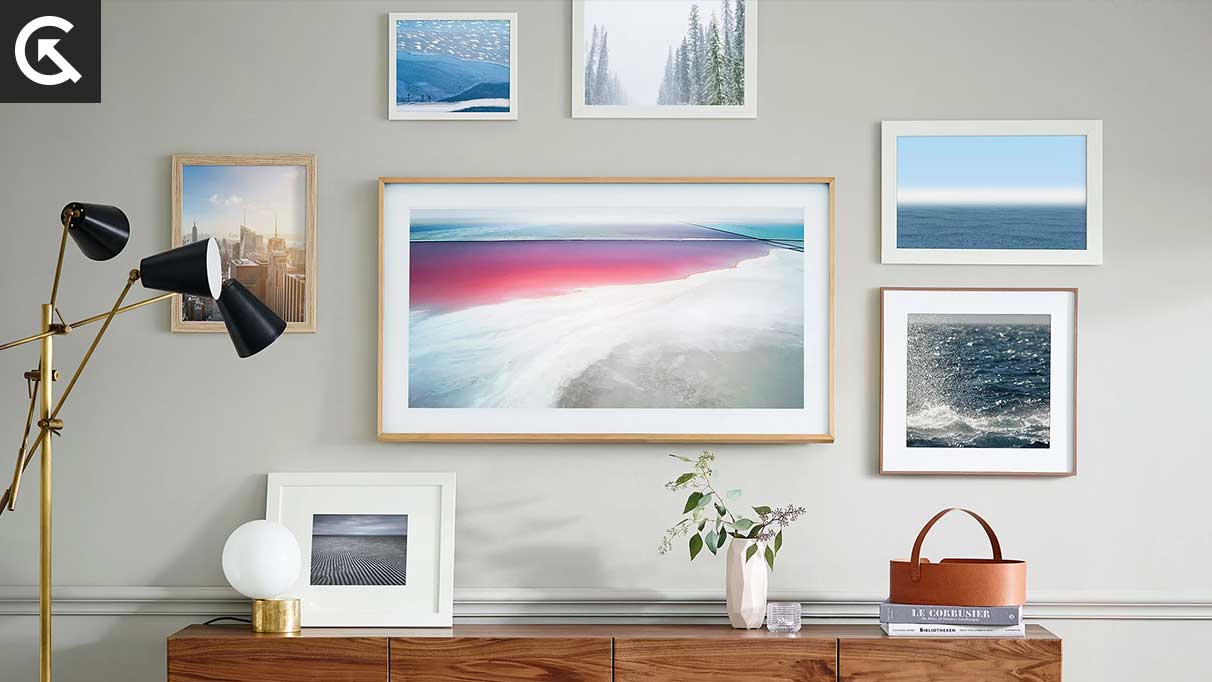 How to Activate and Deactivate Art Mode
First, press the Power Button to turn on your frame TV.
To convert TV mode to Art mode, press the Power Button again.
If you want to back to TV mode, press the Home Button.
To turn off your Frame TV, Long press the Power Button.
How to fix Samsung Frame TV Not Showing Art
If Art Mode is activated and your TV stops displaying art, it could be because Night Mode is enabled. This mode senses the amount of light in the room and automatically turns off the TV if it's dark or dimly lit. To fix this issue, you can turn off Night Mode and turn on Sleep After. A software update is also coming soon to address this issue with Night Mode.
1. Turn off The Night Mode
Scroll to the bottom of the page until Art Mode Options is highlighted, then select Night Mode. Use the remote to press Enter and switch Night Mode from On to Off.
2. Extend the Sleep After time
If no motion is detected around the TV, the Sleep After feature will automatically turn off Art Mode after a set amount of time. It's under Art Mode options, and you can set time anywhere between 5 minutes and 4 hours. To select the desired time, click on the Sleep After icon.
3. Exit from Art mode to fix Samsung Frame TV Not Showing Art
If you are having difficulty exiting Art Mode on your Frame TV, there is a temporary workaround you can use. Additionally, updating the Art Mode app and your TV may be necessary to resolve the issue.
Grab your TV remote and press the Microphone button.
Speak the command "Turn on the TV" or "open YouTube" to turn it on and remove it from Art Mode until you re-enter Art Mode.
4. Force update the Art mode
Disconnect the power cord from your TV and wait for one minute before reconnecting it to perform a cold boot on your TV.
Switch your TV on, and if it does not automatically enter Art Mode, manually activate it.
Wait approximately 10 minutes for the new version of Art Mode to start downloading in the background without any notification. If you have an unreliable internet connection, you may need to wait up to an hour.
Unplug the TV, wait for one minute, and then plug it back in to perform a cold boot.
Turn on the TV and wait 2-3 minutes for the Art Mode update to install. If the installation is successful, you should be able to exit Art Mode normally.
These are some common solutions for Samsung Frame TV not showing Art Mode. I hope this article will be able to answer all your questions.
So, that's all for today. For more troubleshooting guides, follow GetDroidTips!