Do you have Samsung Galaxy Note 10 or Note 10 Plus? Well, if so, then most probably you have found that after the recent security update, the phone's battery starts draining quickly, and your battery doesn't even last for even 1 hour. Yes, recently, many users complained in the Samsung tech forum that their Galaxy Note 10 series battery doesn't last for a few hours, which is quite unfortunate.
But, no need to worry as we are here with some great fixes that will surely help you resolve the error. So, if you are also looking for some fixes that have the potential to resolve Samsung Galaxy Note 10 and Note 10 Plus battery draining issue, make sure to read the guide until the end.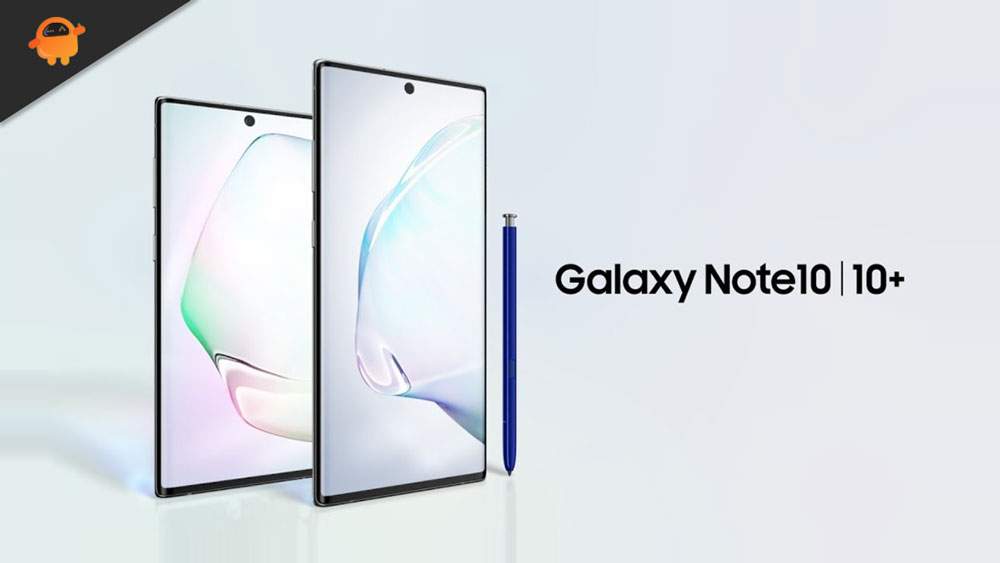 How To Fix Samsung Galaxy Note 10 And Note 10 Plus Battery Draining Issue
So, here are some fixes to resolve the Samsung Galaxy Note 10 and Note 10 Plus battery draining issue. Hence, make sure to perform them all one after the other and check if it helps.
Fix 1: Reboot Your Phone
You should first try to reboot your phone as there are possibilities that the issue might occur due to random bugs or glitches. Therefore, rebooting your device will automatically remove all these bugs and give your device a fresh new start.
So, we highly recommend you to reboot your device and use it for a while to check whether the Samsung Galaxy Note 10 and Note 10 Plus battery draining issue gets resolved or not.
Fix 2: Check Charging Cable
Have you checked whether your charging cable is working fine or not? Well, the possibility is that the USB cable you are using might have some issues due to which you are getting this problem. So, it is likely to have some damage due to which it fails to charge your device properly, and sometimes due to this issue, our phone's battery may start draining quickly.
Therefore, it is very crucial to charge our phones using a good and original cable. However, if you find an issue with your USB cable, make sure to replace it and again charge your device. Then, check, and you will find that the battery draining issue automatically gets resolved.
Fix 3: Verify If The Adapter is Working
It is also possible that the adapter that you are using to charge your Samsung Galaxy Note 10 and 10 Plus has any issue due to which it is not able to charge your phone properly.
However, as we have already stated that the battery sometimes drains fast if you use a defective charging adapter. Many users previously reported that when they change their adapter to charge their phone, they are successfully able to fix the battery draining issue.
Fix 4: Check For OS Update
Keeping your software up-to-date is crucial. Updates often fix errors and improve aspects of your operating system, however. Even so, some apps may not function properly or may experience errors if your smartphone's operating system isn't updated. For example, to resolve the Samsung Note 10 series battery draining issue, make sure it is not an older OS.
Firstly, you should visit

Settings

.

Choose

About phone

.

Click on

Software information

. Keeping your device updated means restarting it if there are any new updates.
Fix 5: Force Close The Background Apps
Sometimes, the background application might conflict with your OS, which consumes a lot of battery and other resources. So, you must have to make sure to close the application that you are not using.
However, previously many users reported that they find this fix really helpful. Therefore, you must also try this and check if the Samsung Galaxy Note 10 and Note 10 Plus battery draining issues get fixed or not.
Fix 6: Use Different Chargers
If you find that the charger you are using is currently not working properly, then you must try using a different charger. However, in many cases, we have seen that when users change their charger to charge their Note 10 series, the battery draining issue automatically gets resolved. Thus, please try this out as well.
Fix 7: Faulty Battery
If you try one or more of these solutions, you will definitely resolve your Galaxy Note 10 and Note 10 Plus battery drainage problem. However, it appears that the faulty battery is causing your problems.
You should replace the battery as soon as possible. Despite this, the motherboard could get damaged if you replace the batteries without consulting an expert. So, in order to change your device's battery, you must contact an expert.
Fix 8: Check For External Damage
If you are experiencing battery drain on your Galaxy Note 10 or 10 Pro, it could be that your device has external damage. First, check thoroughly to see if there are any damages, dents, cracks, etc., on your phone. You should, however, take your phone to a repair shop if you encounter any of these issues.
Fix 9: Reset Your Phone
If none of the solutions above work, reset your Samsung Galaxy Note 10 or Note 10 Plus. Perhaps the phone's battery drains too fast because of the software. Resetting your phone may also resolve this problem. Your device should be able to work normally once you have done this. First, however, you must follow these steps:
Initially, open the Settings.

Then, go to the About Phone section.

Now, tap on the Factory Reset option.

Afterward, make sure to tap on reset all and follow the on-screen instruction to reset your device.
Fix 10: Contact the Support Team
There may be a reason you are trying to resolve something that does not exist on your end. You can learn more about this issue by contacting Samsung's official customer support team via the provided link. They will get back to you within three working days based on how you explain the issue.
Conclusion
This concludes our tutorial on how to resolve the problem of your Samsung Galaxy Note 10 or Note 10 Plus battery draining. We hope that this guide has helped you. However, we suggest bookmarking the page if you need more information about this subject.
In case Samsung issues a patch update that solves this issue, we will regularly update this guide. We would also appreciate hearing any other concerns you have in the comments below.