Samsung has entered the competitive market of OnePlus, Xiaomi, and Realme by launching the Galaxy S20 FE (Fan Edition). This device offers the necessary phone performance at an affordable price. After the launch of 5G network around the globe, It has been reported that some users' phones are not showing 5G connectivity even though they are supposed to support it. This can be unpleasant for some users, but the good news is that you can fix it by trying simple fixes.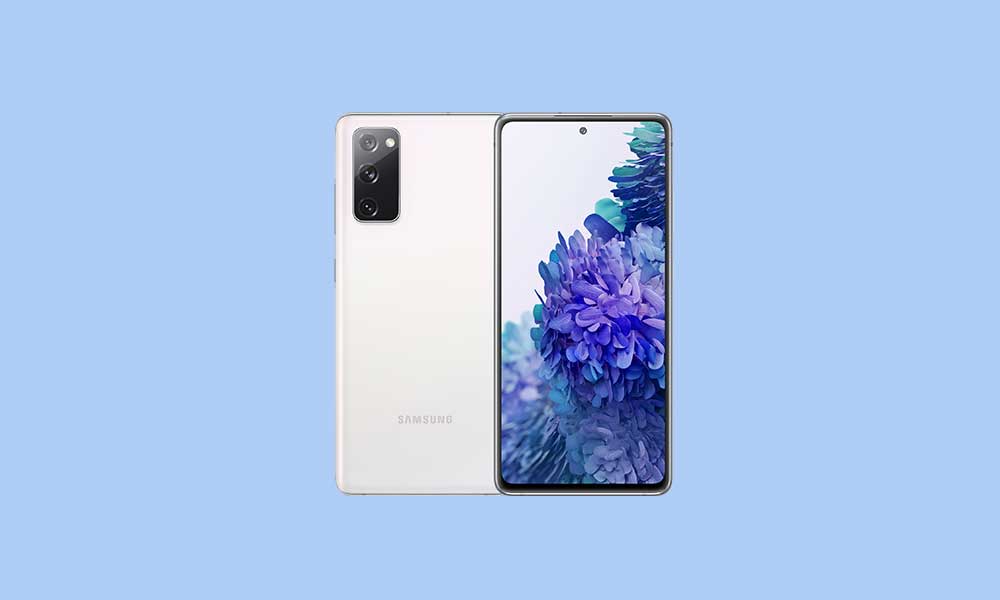 Why are the Samsung S20 FE Not Showing 5G?
Software Issue:

Your phone's current software version may have a bug or compatibility issue that prevents the 5G icon from appearing. If your phone needs to be updated, this can often be resolved by updating its software.

5G Network Availability:

5G networks are unavailable in all regions. Even if 5G networks are available, they may not be available in all areas. It is important to ensure that 5G is available in your area before you can use 5G.

Network Mode:

Even if 5G is available in your area, your phone may not switch to 5G automatically if you have set the LTE network mode. It may be possible to resolve the issue by switching the network mode to 5G.

Hardware Issue:

You may have a hardware issue with your phone's 5G modem if your phone does not display 5G when 5G is available in your area and the network mode is set to 5G. If the phone has been damaged or manufactured with a defect, this could be the result.

Firmware Issue:

Your phone's firmware may be outdated or incorrect, affecting your ability to connect to 5G networks. Often, the issue can be resolved by updating the firmware.

Restrictions:

5G may be restricted by certain network providers, such as data usage limits or location restrictions. If your network provider restricts using 5G on your account, you should check with them.

Limited 5G Coverage:

In some locations, 5G coverage may be limited, resulting in slower speeds or an inability to connect to 5G. If you want to know if 5G is available in your area and how much coverage there is, you can use a network coverage map.
Fix: Samsung S20 FE Not Showing 5G
With 5G connectivity, these phones are capable of faster data downloads and uploads and more reliable connectivity. Samsung Galaxy S20 FE users have reported that 5G does not appear on their devices. To help you resolve this issue, we will discuss the reasons behind the problem and provide a step-by-step guide.
Fix 1: Change Network Mode
If you want to try 5G, you can change your network mode to it. It has been reported that some users have been able to resolve the issue by switching from LTE to 5G network mode. You can change the network mode in the Settings app by going to Connections, then Mobile Networks. You can choose 5G from the Network mode drop-down menu.
Fix 2: Restriction on Data Usage
If you cannot use 5G, you might consider checking if there are any restrictions. Depending on the provider, there may be restrictions on 5G use. For example, some providers may restrict data usage or place restrictions based on location. Whether your network provider restricts using 5G on your account should be checked with them.
Fix 3: Perform a Factory Reset
If your phone runs the latest software and the 5G network is available in your area, then there may be a hardware problem. To troubleshoot this issue, it is necessary to restart your phone. The issue can sometimes be resolved this way, and you can see 5G on your phone.
You may have to perform a factory reset if you cannot resolve the issue by restarting your phone. You can restore your phone to its original state once you have erased all its data. To perform a factory reset, open the Settings app, go to General Management, and then click Reset. Once the factory reset has been completed, follow the instructions on the screen.
Fix 4: Disable Power Saving Mode
Regardless of your Android phone, 5G will drain your battery as soon as it is enabled, no matter your device.
In addition, Samsung S20 FE will not work with Power Saving Mode enabled, so please disable power saving mode on these devices. You can disable Power Saving by swiping the notification panel and tapping the button.
Fix 5: Remove and Reinsert SIM Card
However, both SIM Slots and eSIMs support 5G, which makes switching between SIM Slots impossible. Nonetheless, if you want to use a physical SIM, make sure the placement is correct, or you should remove the SIM Tray, clean it up, and put it back in.
Fix 6: Verify Limited 5G Coverage
The speed of 5G is also reported to be slow by some users, but their phone displays it as being 5G. If this is the case, it may be necessary to check your area's availability and coverage of 5G. 5G coverage may be limited in some areas, causing slow speeds. You can use a network coverage map to determine if 5G is available in your area and how the coverage looks.
Fix 7: Update Software
With the Samsung Galaxy S20 FE, 5G is automatically enabled by default. This is only possible if the hardware, software, and carrier plan all work together. The first thing to check is the firmware update before troubleshooting anything else.
Ensure the device is charging at least 50% and connected to Wi-Fi.
Go to the Settings app.

Click on Software Update.

Click on Download and Install.
Fix 8: Contact Support Team
As a further step, you may want to check if your phone has any problems with 5G connectivity. Depending on the issue, Samsung may have recalled or fixed it, and you may be eligible for a replacement or repair. If you would like more information, you can contact Samsung support.
Conclusion
You can try several steps to resolve the problem if your Samsung Galaxy S20 FE not showing 5G. Update your software, verify that 5G is available in your area, change the network mode, check for restrictions on using 5G, update your firmware, see if your phone has any known problems with 5G connectivity, and check if there is any coverage and availability for 5G. It should take you no more than a few steps to get your phone to show 5G and use fast and reliable 5G internet.