Both the Galaxy S22 and S22 Plus are exceptionally well-crafted devices that have dawned upon us thanks to the Korean giant. Samsung has been putting in a lot of effort recently in its software department, and it shows. With the launch of the Galaxy S22 series, Samsung now promises 4 years of Android updates – that's even greater than what Google offers for its Pixel lineup of phones. Pair that with the amazing hardware that you get with the S22, and you have inarguably one of the best smartphone experiences.
With the new phones, also come new specifications under the hood. The latest and greatest Snapdragon 8 Gen 1 is as powerful as it is power-hungry. When you couple that with the even brighter and sharper 120Hz AMOLED displays that the Galaxy S22 and S22 Plus have, battery life is an area where many people might face issues. Luckily, in this guide, we have for you some of the best tips on how you can improve battery life on the Galaxy S22 or S22 Plus.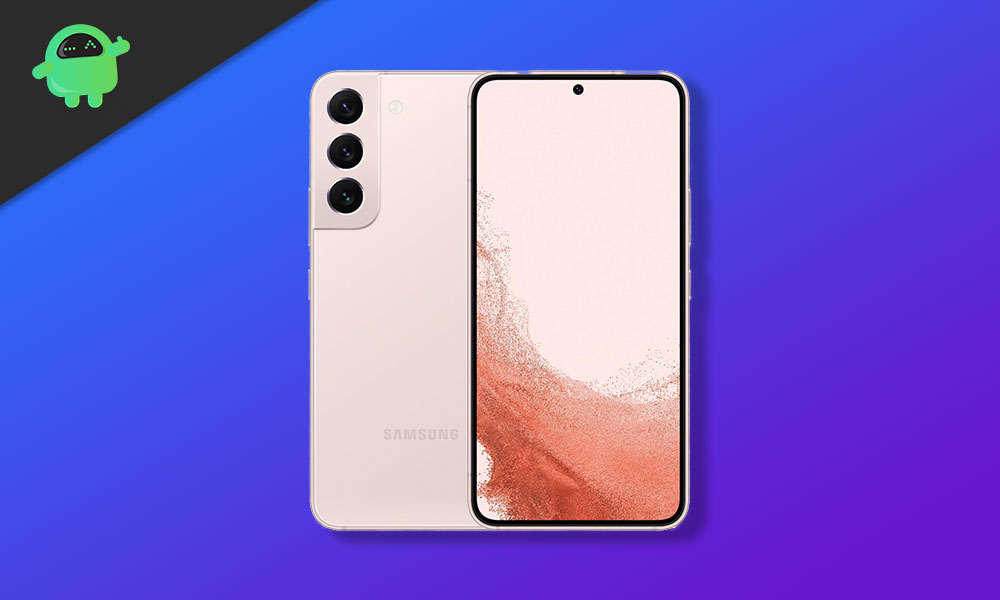 Galaxy S22 / S22 Plus Specifications
Before we jump into the guide, let us first have a brief overview of everything that the Galaxy S22 and S22 Plus bring to the board. As we've mentioned before, both the phones have an updated design that is boxier and overall looks sharper and bolder. The flagship phone comes with the latest and greatest Snapdragon 8 Gen 1 chipset (and the Exynos 2200 in some places) which puts it in the frontlines when it comes to performance.
Both the phones have a dynamic AMOLED 2X 120Hz display that supports HDR10+ and can sustain over 1300 nits of peak brightness. Simply put, you can't find another smartphone with a better display than the Galaxy S22 series. Other notable specs of the phone include the ability to capture 8K video at 24fps or 4K at 30/60fps. The smaller S22 comes with a respectable 3700 mAh battery with support for 25W fast charging.
How to Improve Battery Life on Galaxy S22 / S22 Plus
If you've recently purchased the Galaxy S22 or the S22 Plus and have been getting less than ideal battery life, there could be a couple of prominent reasons for the issue. Below, we will discuss possible fixes and recommend that you follow them in order until you find the fix that works for you.
Fix 1: Disable Always on Display
Always on Display is extremely useful for getting information about your phone's battery and notifications at a glance. However, this also consumes a considerable amount of battery life. If you absolutely do not require the Always on Display on your Galaxy S22 / S22 Plus, then we highly recommend you disable it. Not only will you save a ton of battery life, but you can also reduce any distractions while working or enjoying time with your family and friends.
To disable the Always on Display on your Galaxy S22 / S22 Plus, navigate to Settings > Display, navigate to the bottom of the menu and click on Always on Display. Here, tap the toggle to disable it. Alternatively, you can set a custom time period for when your phone's screen lights up. This way, you can save battery life by disabling the feature during your sleep.
Fix 2: Turn off Location Services
Location services like GPS tend to eat up a lot of your phone's battery since they constantly update your phone's position and tell various apps exactly where you are. Having GPS turned on always is also quite a privacy nightmare. You can find the GPS toggle in your quick settings and we recommend you leave it turned off when not in use. Every time you open an app that does require your location, say Google Maps, your phone will prompt you to turn on GPS then and there.
Fix 3: Update your Phone
New phones often suffer from poor battery optimization right out of the box. This is due to a lack of customer feedback on a product fresh off the assembly lines. Oftentimes, companies push a software update or two in the first few weeks of releasing a smartphone, based on customer feedback about battery usage and performance. Being always up-to-date with the latest software version also ensures strong security and the ability to use the best features as well. To check for software updates on your Galaxy S22 / S22 Plus, navigate to Settings > System > Software Update and tap to check for any available updates.
Fix 4: Turn on Battery Saving Mode
Samsung phones come with a very strong and customizable power-saving mode that will yield the most battery out of your phone. To enable it on your Galaxy S22/ S22 Plus, swipe down to access the quick toggles and tap on the Power Mode icon. This will bring up a popup prompting you to enable the Medium Power Saving mode. This will restrict your CPU's usage to 70%, stop a few apps and services in the background, and drop your brightness down a little.
For even more options, you can tap and hold the Power Mode icon in the quick settings. Here, you can select from a range of power modes including high performance, optimized, medium power saving, and extreme power saving. The extreme power-saving mode will enable the dark theme on your Galaxy S22's AMOLED panel, and further restrict apps and services. This trick can be used to your advantage at times when you really want to squeeze every last bit of your battery.
Fix 5: Factory Reset your Phone
While battery drain is an issue almost everybody faces, especially with the growing number of power-hungry chipsets, sometimes the battery drain is abnormally high. If you find your phone losing battery in sleep and when not in use, there's a good chance that there's something in the software causing this discrepancy. You can either manually figure out which app or service it is that's causing your phone to slow down and drain the battery quicker, or simply factory reset it. Do note that you will lose all data stored on your phone, including media such as photos and videos.
Conclusion
We hope our guide on how to improve battery life Galaxy S22 or S22 Plus was helpful to you. If you have any tips other than what we've mentioned, do let the other readers know in the comments below! If you have any queries regarding the guide, feel free to contact us, we'd be happy to help!