Today, we will guide the players to change the colors of their objects in Satisfactory. This is intended for players who are not comfortable with the default colors provided or for those who wish to distinguish their creations.
Satisfactory is the newest 3D open-world factory-developing game to come out from Coffee Stain Studios. The game has a lot of activities for players to engage in, which means that there is quite a bit to know about it. One of them is to change colors. So let's get started with our guide.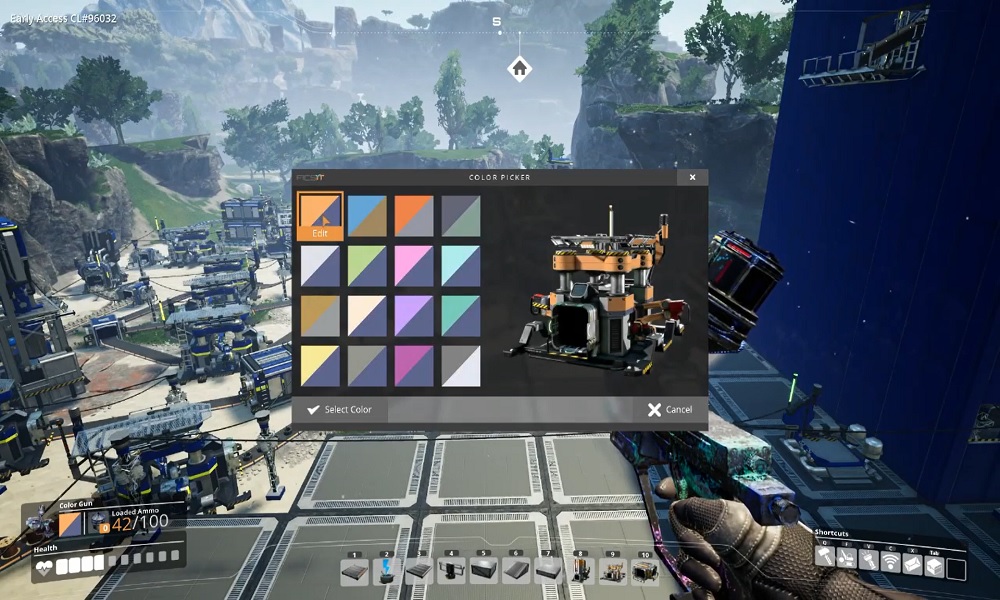 How to Change Colors in Satisfactory
In order for players to change the colors of their objects, they would need to use a Color Gun. As with most games, this Color Gun is an item that would need to be constructed. Check out its recipe below:
5 Metal Sheets
80 Screws
40 Copper Wire
Once players have the listed items, the Color Gun is up for the taking. A menu will pop up, and in it, players can see their default colors.
Default Colors:
Primary – 16, 0.93, 0.95
Secondary – 232, 0.57, 0.26
From the menu list, players can proceed to make changes to the first color. In doing so, it will also change the colors of everything built so far. Pretty nifty, huh?
This is a much easier method, rather than individually having to paint each item using hands. Players can also use the Color Gun to coat an entire section of a wall or factories to help identify them easily. The Colour Gun provides for better cosmetic appeal in the alien planet and does not in any way affect the way the factories operate.
And that's it! It's as easy as it sounds. Players can change colors using the Color Gun in Satisfactory. We hope our guide proves helpful. For more amazing stuff, check out our Windows Guides, Gaming, Social Media Guides, iPhone Tips and Tricks, and Android Guides. Subscribe our YouTube Channel to participate in our third week $150 giveaway. In case you have any queries, doubts, or feedback, do comment down below with your name along with e-mail ID, and we will respond shortly. Thank you.