Normally, the human mind stays preoccupied with a dozen thoughts. So, sometimes remembering small but important details becomes difficult. This can be your family member's birthday or due date for car service. With our gadgets, we can easily set a reminder that will notify us to wish someone on their birthday or submit that project. You can also use the Todoist application to set reminders for your tasks.
In this guide, I have explained how to set a reminder for any task on Todoist. Also, I have put up the exact steps that you need to follow for setting a reminder on Android, iOS, Windows, and Mac devices. On the specified date, you will receive a push notification from Todoist. You may also receive an email notifying about your due task. Let's see how to set that up.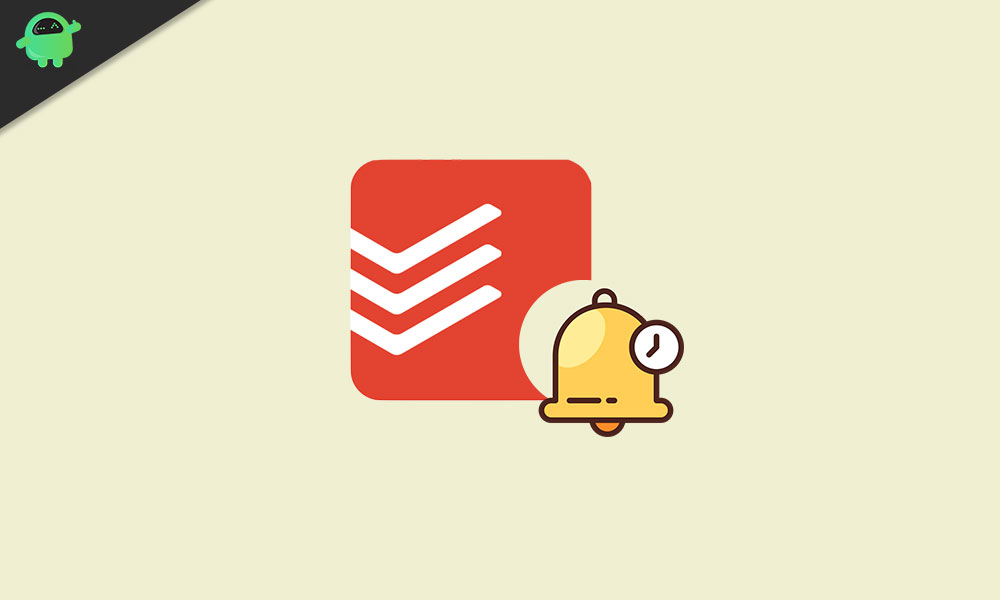 Set Reminders in Todoist
This feature is only available to the Todoist users with premium and business accounts. This means free users will not be able to use it. On the due date and before 30 minutes of the task(as set by the user) Todoist will send the reminder.
The users can customize before how many minutes they want to get notified of their due task. It doesn't have to 30 minutes. You can make it 1 hour or 15 minutes as per your wish. Also, you can decide whether you want to get a push notification on your smartphone/tablet or get a desktop notification. You can also prefer email notifications if you want.
Setting Up Todoist Reminders on Windows 10/macOS/Web
On the top right corner, click on the gear icon to go to Settings
under that, click on Reminders
There will be a check box for selecting the type of notification you would like to receive
Depending upon how you wish to get the notification, there are three options Mobile push notifications, Desktop push notifications, and email.
Click on the checkbox against whichever option you wish and you will receive notification accordingly for the reminders you set on Todoist.
Setting Up Todoist Reminders on Android
Launch the Todoist app
Tap the menu button > go to Settings > then tap on Reminders
Next tap on Remind Me Via
Select how you want the notifications from mobile push notification, Desktop push notification, and email.
Set Reminder on iOS
On the top right corner, click on the gear icon to go to Settings
under that, click on Reminders
Tap on Remind me Via
Select what type of notification you wish to receive.
Can You Set A Custom Reminder?
Yes, you can and the process is almost the same on any operating system you may use.
While adding or editing a task, tap on the Alarm clock icon
Tap on the clock icon at the bottom left corner to set the time and date for your task
You can also set reminders on Todoist to receive a notification on a particular location.
Then tap on the Submit icon.
NOTE:
Location-based Reminders can only be available on Android and iOS devices.
You cannot opt for getting location-based reminders through emails.
So, that's all about how to set reminders on Todoist on various platforms. Depending upon whatever device you use, this guide will help you out.
Other Guides,