In this guide, I have explained how to connect Google Drive and Dropbox with Todoist. Usually, in a day you have loads of tasks to finish. This includes work and other responsibilities. You cannot simply remember the tasks in your mind. The best approach is to note down your daily tasks. Gone are the days of pen and paper. Now, you can create task lists digitally using your PC and smartphones. It will be convenient for remembering and executing the tasks.
People use various tasks management apps to handle their worklist. Todoist is one such notable application. Along with task management, it also offers flexible file-sharing options by linking with popular cloud storage systems. It will help you share your files from both Drive and Dropbox on your Todoist task list. Also, you can locally add files from your PC/laptop. Additionally, you can upload your files and Todoist's task lists and notes to these online cloud storage.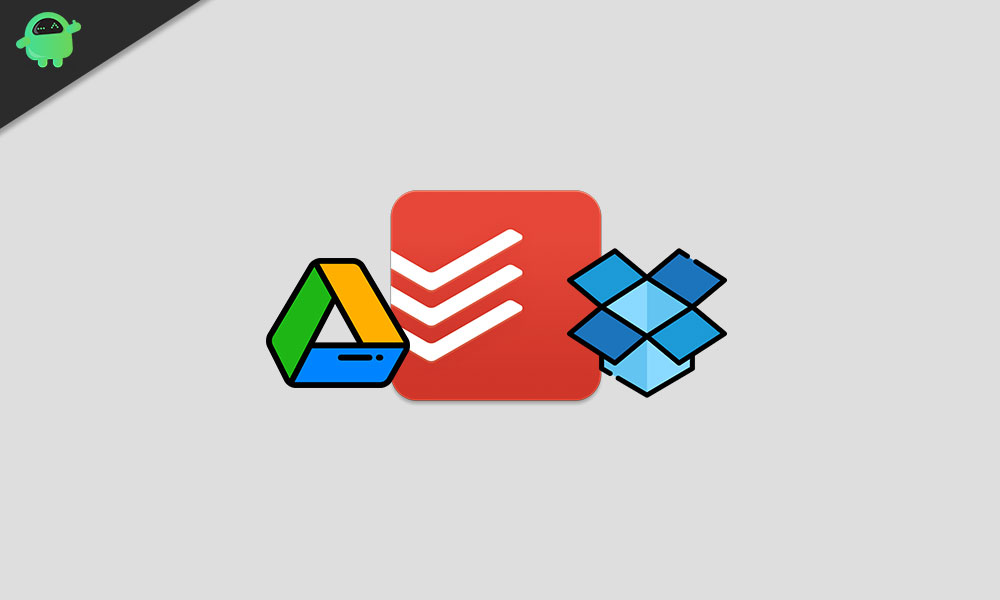 Connect Google Drive and Dropbox with Todoist
Connecting both Google Drive and Dropbox with Todoist is quite easy.
Sign-up with Todoist and log in to your account
Make sure you are logged into Google Drive. If not, then first log in to access it.
The same goes for Dropbox. Make sure that you are logged in to it
Hover your trackpad pointer over a task.
You should see a comments icon near the Task name. Click on it.
Then click on the upload icon.
Now, select from where you wish to upload your file, Dropbox, or Google Drive.
Browse and select the files that you want to upload
NOTE: Though this integration with cloud storage is an important feature, as of now, Google Drive & Dropbox integrations are not available on the Windows 10 app version of Todoist.
So, that's all about how to connect your Google Drive and Dropbox account with the Todoist task manager. Try it out to make your online file sharing and managing easier.
Other Guides,