Backing up your data is a wise option, you don't know when an unknown error will occur, and you won't have access to your data. Officially Microsoft provides its own cloud storage service called One Drive with windows. However, there are other great services like Google Drive and Dropbox. Google Drive is a similar cloud backup service like One Drive. People often choose Google Drive instead of One Drive just because of its flexibility and popularity. However, Google Drive is developed by Google, not by Microsoft; therefore, it has a few bugs on Windows. Such as a common bug whee Google Drive not syncing with Windows computer.
People are reporting that they were unable to sync their files and folder in Google Drive. The syncing issue can be caused due to the Windows firewall or Antivirus software. They can be in conflict with Google Drive thinking of a malicious application. Hence, causing the syncing issue. However, it is also possible that it is due to bad installation, internet connection, administrative privileges, or version compatibility. Whatever the reason is, you can try a few solutions mentioned below, to fix the google Drive syncing issue.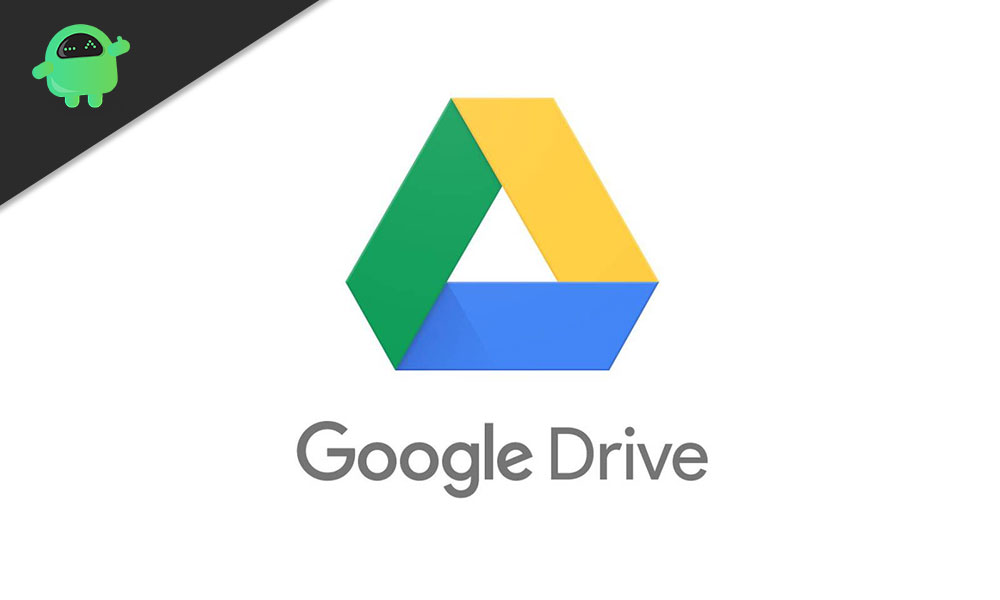 How To Fix If Google Dri­ve Not Syncing on Win­dows 10 PC or Laptop?
Method 1: Restart Google Drive or your Pc
If you have noticed that the folders and files aren't syncing with google Drive properly, then the first thing you can do to fix the issue is to restart your Google Drive services. Therefore, You can go to your Windows Search bar and tye Task manager, or you can press Ctrl+Shift+Esc on your keyboard to open task manager. Now on the go to the process tab and search for Google Drive. Select it and click on end task. Go to the services tab, scroll down, and find services related to google, select it, and stop the services. Now Launch Google Drive again and see if the error has been fixed. If this doesn't work, then restart your Pc, it will clear up the CPU, RAM, so if any file was malfunctioning it will be taken down. After reboot launch, Google Drive again and see if the error has been resolved.
Method 2: Signing in using Browser or Taskbar Access
Accessing Google Drive using Windows Files Explorer is troublesome. For a bug, people assume that they have logged in, while they were just looking at the local copy of google Drive stored on their computer. If you haven't got any prompt to login, then you can log in using the taskbar icon or y using the browser.
Step 1) Click on the upward arrow to expand the system tray, now click on the Google Drive icon.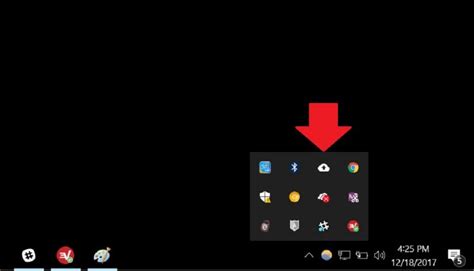 Step 2) The Google Drive's window will appear, type your email address and password to log in. Then follow the rest of the process to choose your folders and sync. However, if you have tried this login method beforehand, it didn't resolve the issue. Then click on the sign in with your browser instead option below and log in your Google account in your browser.

Step 3) After you have logged in, just select your folders and check if the error has been resolved if not try to restart Google Drive and try to login with both the methods.
Method 3: Reinstall Google Drive
Since Google Drive is installed by an installer that downloads files from the web to your hard disk, it is possible that there was a network error that causes bad installation. The files can be damaged or corrupted, so if its the case of bad installation, then your have no choice but to reinstall Google Drive on your Pc or Laptop.
Step 1) Press the Windows key + I to open up windows settings and go Apps & Features. Now click on the Programs and features on the right side under the label Related Settings.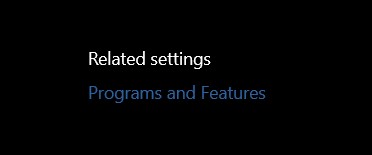 Step 2) Now on the Programs and Features Window, scroll down and find the google drive application. right-click on it and select uninstall to uninstall Google drive.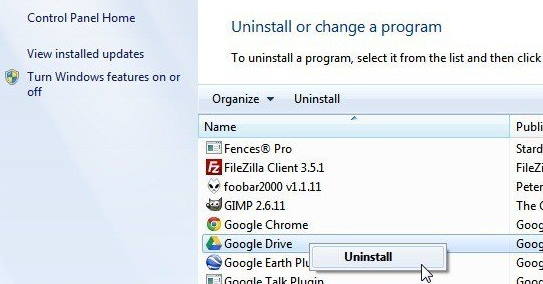 Step 3) Restart your device after uninstalling google Drive and head over to the Google Driver website to download the client. Launch the installer application on your Windows after downloaded, and connect your internet. Thus it will download Google Drive files online on your hard disk. After Google Drive is installed, launch it, log in, and sync your folders. Check if the error has been resolved.
Method 4: Checking Google Drive Account
It is possible that you have extended your data limit on your google drive account. Therefore, you must visit to google Drive website in your browser and check the storage available. To check the storage, click on the storage option. If your storage is full, then you can delete some of your files to sync the folders again, or you can buy more storage space. If you have storage space and yet the folders are not syncing properly, head over to other solutions, but it is worthy to check your storage once if you are having the error.
Method 5: Disable Firewall/Antivirus and giving Administrative Privileges
It is possible that your Windows Firewall and Antivirus is in conflict with google Drive. Therefore, you can try disabling the Firewall/Antivirus to see if it fix the syncing issue. However, the syncing error can also be a result of a lack of administrative privileges. Therefore, you must configure Google Drive to runs as an Administrator to solve the issue.
Step 1) Press Window key + I to open up Windows settings and go to Update & Security>Windows Security. No click on the Virus and threat Protection option on the right pane.
Step 2) Scroll down and click on the Manage settings options under the label Virus and threat protection settings. Toggle off the Real-Time Protection feature. To turn off the firewall, go back to the windows security page and click on the firewall. Now select the firewall that is turned on and turn it off.
Step 3) after you have disabled the firewall/antivirus, launch google drive and check if the error has been resolved, if not then open your file Explorer and go to the location where your Google Drive is installed, C:\ Programs Files\Google\ Drive.
Step 4) Right-click on the googledrivesync.exe application and select properties. Go to the compatibility tab. Check the option Run this program as an administrator and click the Apply button. Restart your PC and check if the syncing issue has been solved.
Method 6: Installing an Older Version of Google Drive
It is very possible that your device is not compatible with the latest Google Drive application. Therefore, it will be best for you to install an older version of Google Drive. Firstly, you would have to uninstall Google Drive from your device. The steps to uninstall were mentioned in method 3. After you have uninstalled Googles drive, visit the website here, which has older versions of Google Drive. Now it is like the rest of the process, download the files and install it, now check if Google Drive is syncing properly.
Conclusion
If you are facing syncing issues with google drive on your windows, then firstly, you must restart your PC or restart Google drive services. If this doesn't work, then you can proceed to more fixes like disabling the antivirus and firewall, granting administrative privileges. It can be a case of bad installation, then you must reinstall Google Drive.
However, make sure that you have checked your storage space. There must be some login issue for the syncing error, so try to login using a browser and taskbar icon. Lastly, if nothing is working, download an older version of Google Drive that was working fine and install it, replacing the latest version.