Micro SD Cards are one of the most innovative inventions of all time. These small chips are designed to hold up to terabytes of data and transfer them at a blazing fast speed. They mostly solved the issue of less storage of phones as older phones barely had a maximum of 16 to 32GBs of storage. Nowadays Micro SD Cards are still used in many compact cameras as they provide much higher write speeds which are required to shoot high-resolution photos and videos.
Transferring the Micro SD Card's data to our computers is a task we all do on a daily basis as nobody wants to keep their data sitting inside of a chip. As most computers do not have any extra port for Micro SD Cards, we mostly use a card reader or a data cable to do I/O operations. As a result, there come situations where the Card fails to show up on our computer. In this article, we will be looking at the possible solutions for Micro SD not showing up on Windows 10 and 11. So, without any further ado, let's look at the possible reasons for the same.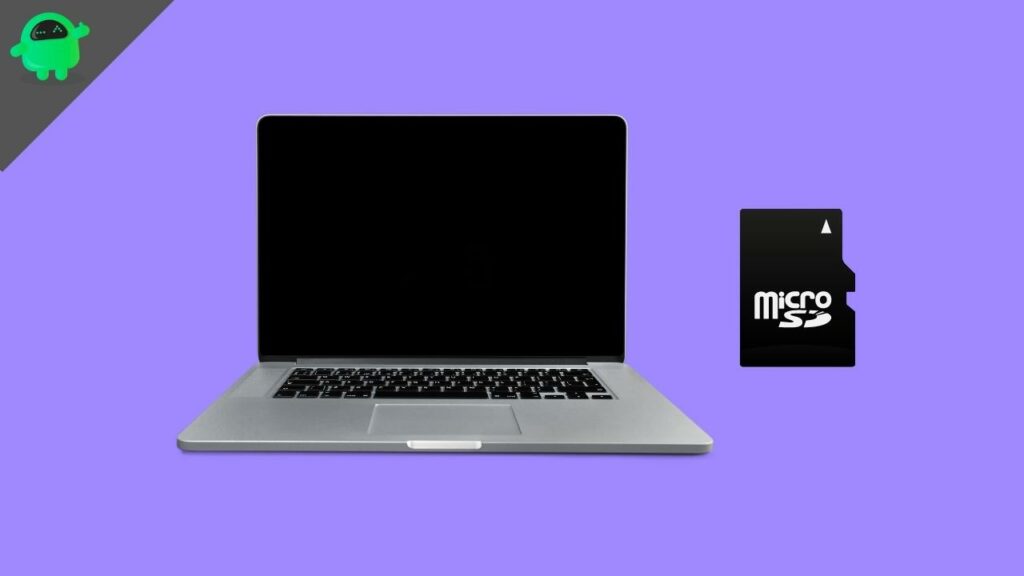 Why is Micro SD Not Showing Up on Windows 10/11?
As we have already discussed, we use an external medium to access the Micro SD on our computers. So, there can be problems with the external device, a.k.a. Card Reader. However, even if the Card Reader is fully functional, there might be scenarios when our computer itself is unable to process the SD Card and hence fails to list it on our disk partitions. We will be discussing both the possibilities, along with their solutions so that your problem will be completely solved.
How to Fix Micro SD Not Showing Up on Windows 10/11?
Fix 1: Try to Use Your Card on Another Computer
There might be possibilities where your computer might have some connectivity problems through the USB ports. In this case, your computer won't be able to detect either your Card Reader or any other USB accessories. The best practice will be to insert your Card Reader into any other computer. If the other computer successfully detects your SD Card, you will have to look for any possible problems with your USB port. However, if the other computer also fails to detect, there might be some other issues with your Card.
Fix 2: Clean the Card Reader
As both the computers fail to detect your SD Card, there might be possibilities where the Card Reader might have developed some residue or it is much dirtier than it should be. Cleaning up the Card Reader with any cleaning solution, along with the SD Card can help you in these situations. However, after cleaning your devices, make sure they are dried up properly so that they do not fail again or cause any harm to your computer.
Fix 3: Change the SD Card Drive Letter
The Windows System automatically allots a Drive Letter to each of the connected partitions to it. Our Operating System is mostly installed on the C Drive and the other storage drives start from D, E and so on. Just like that, when an SD Card is connected to a computer, the Windows System tries to allot it a Drive Letter so that it is accessible by the user. However, in some situations, the Disk Management system might fail to assign a Drive Letter, making it impossible to access any new drive. If you think you are facing this issue, here is how you can solve it:
Open "Run" by pressing "Windows Key + R" together.
Now type "diskmgmt.msc" and press "Enter".
Once the Disk Management app is open, you can see your SD Card as a "Removable Disk", along with a Drive Letter.
If there is no Drive Letter, right click on the partition and select "Change Drive Letter and Paths…".
Now click "Add" and then select a Drive Letter and then click "OK" to save changes. Now your SD Card should show up on File Explorer.
Fix 4: Update your SD Card Driver
Every hardware that we use on our computer needs a software called Driver to communicate with the Operating System. However, these Drivers also go out of date and stop supporting the device. The best possible way to avoid this scenario is to keep your SD Card Driver updated. Below is a step-by-step procedure on how to update your SD Card Driver:
Go to search and type "Device Manager". Once the search result shows up, click on the app to open it.
Now find your SD Card. You will easily identify it as there will be a Yellow Alert sign that states that there is either no driver or the driver needs to be updated.
Once you detect your SD Card, right click on it and click on "Update driver".
The system will now search for supported drivers on the Internet and install them automatically.
Fix 5: Reinstall USB Controller Drivers
Sometimes the Default Driver for your USB Ports can be outdated and fail to detect any external device. We have already mentioned the same problem in the first solution. Anyways, it is better to reset all the drivers and check for any improvements.
Open the "Device Manager" and look for "Universal Serial Bus controllers".
Now select each and every driver one by one, right click and select "Uninstall device". Agree to any popups.
After you are done uninstalling all the drivers, restart your computers. All the drivers should now again get installed automatically with the factory default state.
Fix 6: Reset the Card Reader Driver
There might be cases when the Card Reader is the only device that is detected and not the SD Card. The simplest way to detect this issue is just by opening Device Manager and looking for the Card Reader driver. If the Card Reader is found, you will now have to look for the SD Card. However, if you are unable to see the SD Card, the best practice is to reset the Card Reader.
Select your Card Reader Driver, right click, and then select "Disable device". Agree to any popup if shown.
After that, click on "Action" on the menu bar and click on "Scan for hardware changes".
Once it is done, select your Card Reader Driver again and enable it by following the same method as disabling the driver.
Fix 7: Troubleshoot Your Devices and Let Windows Decide What to Do
The last possible way to fix the problem is just to troubleshoot your devices and let Windows decide the next steps. Troubleshooting sometimes solves a lot of problems that are usually not solved by any of the abovementioned solutions. Here is how you troubleshoot your devices and let Windows do the rest:
Search for "Control Panel" and open the application.
After the app is opened, click on "Troubleshooting".
Now select "Hardware and Sound" and the "Hardware and Devices" and click "Next".
After that, follow on screen instructions and let Windows decide which steps it wants to perform on the SD Card.
Conclusion
In this article, we have tried to provide the possible solutions that will positively solve the issue of Micro SD not showing up on Windows 10 and 11. As these Operating Systems are getting updated every other day, they also attract a lot of bugs that might interfere with the connection. However, following the abovementioned solutions are most likely to overcome those issues too. But, in case they do not work for you, simply state your problem in the comment section below. Also, make sure you use a high-quality SD Card and Card Reader as they mostly do not attract these kinds of problems even after using them for a long period of time.