Shanling UP5 is a Hi-Res Digital Audio Player which brings improvements, making it not only a better Bluetooth device but also a better USB DAC/AMP. The Japanese AKM AK4490EN DAC chip and an inbuilt TIDAL app are a deadly combo to generate better noise reduction & an excellent sound listening experience. However, if you think that the audio player has some issues with the performance or software then you can check out this guide to flash Shanling UP5 firmware file in an easy way.
Talking about flashing the firmware, Shanling offers the latest software update for its audio player devices to keep them working properly. While writing this article, there is the latest v1.5.6 update available that includes some additional features and bug fixes too. Therefore, it's highly recommended to update the software for a better performance of the Shanling UP5 audio player. Sometimes it can also be possible that you're encountering multiple issues with your audio player something like battery draining, slow charging, connectivity issues, Bluetooth or Wi-Fi gets disconnected quite often, and more.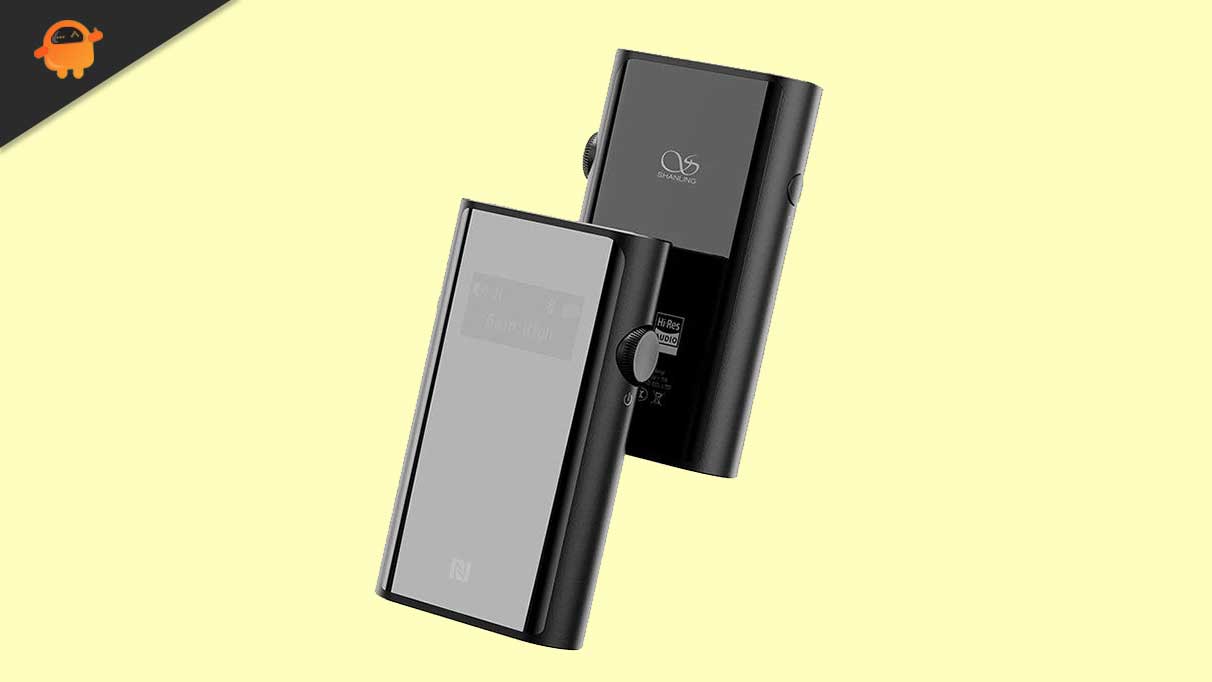 New Features of Shanling UP5 Firmware v1.5.6
Let's take a quick look at the new firmware changelog below.
1. Added charging indication when charging UP5 while powered off.
2. Improved performance while using the USB input.
3. Fixed issue causing volume changes when switching from Bluetooth to USB.
4. Fixed issue causing muted output.
5. Fixed charging issue when used at the too low battery level.
6. Adjusted low battery warning.
7. XMOS Update (not available over OTA)
8. Other fixes.
Download Firmware:
How to Flash Shanling UP5 Firmware File (Stock ROM)
Here we've mentioned both the manual and OTA update methods for your ease. You can follow one of them.
1. Update Manually
Keep your device fully charged > Unzip the downloaded ROM file.
Keep the 'update.bin' file inside the root folder of Micro SD card.
Go to 'System Update' under the System > Tap on 'TF card update' and confirm it.
Wait for the system to restart. You can also check whether the UP5 is running on the latest version or not from Settings.
If the Micro SD Card was removed during the update process, UP5 will show an 'Insert TF Please' notification. So, please insert the Micro SD Card into the device to continue the update.
If in case, the update doesn't start even after selecting 'System Update', check the ROM zip and try again.
2. OTA Update Method
Connect your Shanling UP5 to the Wi-Fi network for internet access.
Now, go to 'System Update' under System > Tap on 'Network update' and confirm the update.
Wait for it. Once the update completes, restart the device.
Check again whether the audio player is running the latest firmware version or not.
Note: If the latest firmware version is already installed, Shanling UP5 will show a notification and stop the update.
That's it, guys. We hope you've found this guide useful. For further queries, you can comment below.