Creating content is one thing but sharing it and gaining views is different. A major way to enable content visibility is by sharing it on various social media apps. One such quick content delivery platform is IGTV. Regular Instagram only allows 1 minute of timeslot for a video. So, IGTV is a good solution for those visual content creators who may share content without having to worry about the 1-minute time limit. Besides, people can share IGTV videos on social networks. But, often a few users end up complaining that they cannot share their IGTV content on Facebook.
In this guide, I have put up some simple solution to this issue. There can be multiple reasons for this problem. There may be a problem with the server. Maybe the user has not linked the correct Facebook account for IGTV. The app may have some bugs. So, we will check all these factors and find an effective fix for it.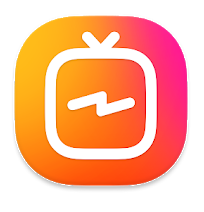 Related | How To Change Your Instagram Password if You Have Forgotten it.?
Let's get down with the troubleshooting.
Is the IGTV Server Down.?
Developers may take down the server of IGTV if they are to undertake any maintenance. Users can know about it though. They can follow a website called Downdetector. Here you can get the current status of IGTV server, whether it is down or not.?
If it's down, then also you will get info on which part of the world the app is down and when the servers will be back online. At the time of this write-up, IGTV servers are up and running absolutely fine.
Update the App
Maybe some bug has crept up on your IGTV app. So, you need to check in the Play Store app if the latest software update is available for it. Then you have to install the same. When the developers detect or confirm the bug, they release software to fix that up. It's always important that if you have a flourishing online business that you promote on IGTV, then you should update the app
Open Play Store app
Hit the hamburger button
Select My Apps & Games
In the list of apps waiting for an update check for IGTV.
Beside it, you should see an option Update. Tap on it.
Guide | How to Create Multiple Instagram Accounts from A Primary Account
Do you know that it is a mandatory criterion that you need to be a Facebook page admin to share the IGTV videos on Facebook.? Also, you have to link-up the page with the IGTV app.
Launch Facebook Admin Panel for the page you manage
got to Settings
Under that select Instagram > tap Connect Account
Enter the Instagram credentials on the next screen
Now as you will log in your Facebook page will be integrated with IGTV
From now on, you can easily share IGTV videos on Facebook.
Note
If you do not have a Facebook page and still try to link to IGTV, then you will get a No Page Found error message.
Do You Know | How to Fix Instagram Gets Logged Out Automatically
Unlink and Re-link your Facebook Account
If you already have linked your Facebook account to IGTV and still cannot share IGTV videos, then carry out this fix. You have to de-link the account and re-link it back again.
Open Instagram > open your profile
Tap the hamburger button to trigger the menu > select Settings
The select Accounts > tap on Linked Accounts
Next, select your Facebook account you see in the list of linked accounts
tap on Unlink Account > confirm the action
Re-connecting the account
Now, to re-link the Instagram account, follow the above steps, and open the Linked accounts tab.
select Facebook > Allow Information Sharing by clicking on Continue
Thereafter enter your credentials to log in
Now you will be able to share videos on Facebook
So, that's it, guys. Try any of these troubleshooting methods to fix the issue when you're not able to share IGTV videos on Facebook. I hope that you found this guide informative.
Read Next,