This is Sky's biggest revamp of its TV package since it introduced Sky+, and it aims to make television multi-room as Sonos did for music.
You can connect up to two Sky Q Mini boxes and two tablets around your home using the new Sky Q boxes that do double duty as set-top boxes and hubs. If you have enough screens, Sky Q allows you to record six channels while watching a seventh simultaneously.
But unfortunately, for the past couple of days, Sky Q has been facing no satellite signal on some channels. That's the reason why we are here. So, in this article, we have mentioned some of the fixes that will help you resolve the Sky Q facing no satellite signal on some channels. Therefore, let's check them out.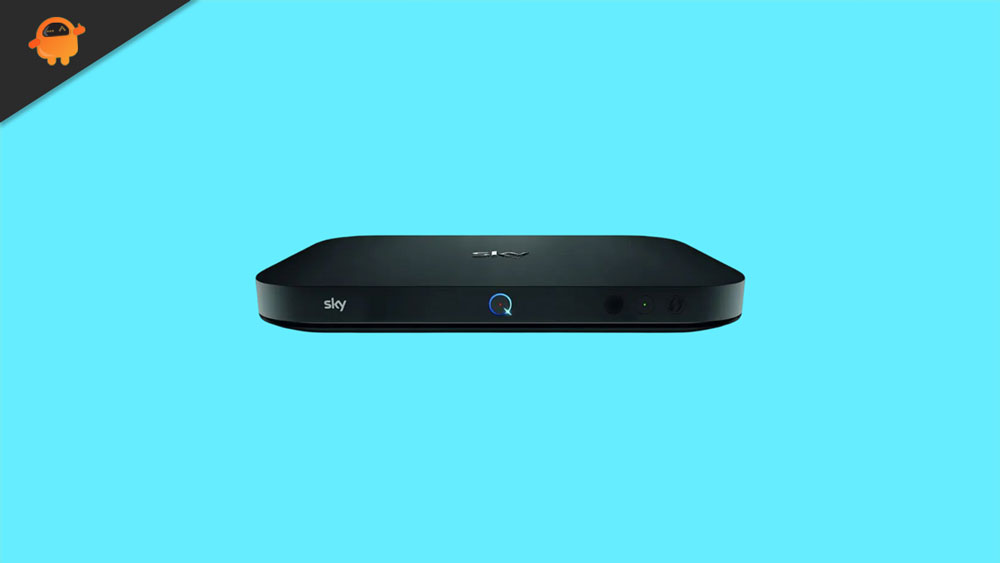 What Are The Reason Behind No Satellite Signals?
Various factors can negatively affect satellite communication, including bad weather. There's little you can do when there's a thunderstorm or heavy rainfall in your area. It is possible for even raindrops to disrupt the signal. In this case, you just have to wait for the weather to get back to normal.

It is not always possible to blame poor weather or an internet connection for broadcasting issues. It can sometimes be the fault of the broadcasting company. There may be a problem with some channels if you are not able to view them. There could be a major breakdown in services that causes this to happen. You can do much more if you are not satisfied with the engineer's work. It is also possible to contact the company to determine the status.

If there is any damage to the cables, you should inspect them. Additionally, it is crucial that cables are inserted correctly and that they are not loose.

You won't see many pictures on your TV if you constantly receive weak signals from your Sky Q box. When it appears, it will disappear and come back and continue to play until the signal strength of the Sky Q box improves.
How To Fix Sky Q No Satellite Signal on Some Channels
We all know about the Sky Q, right, but what we don't know is fixing the Sky Q with no satellite signal on some channels. But don't worry, as we have some fixes that will help you resolve the problem:
Fix 1: Restart Your Sky Q Device
It is necessary to restart the device to resolve several issues, such as a screen stuck in the loading process, a system glitch, a temporary bug, and problems with the network. You might want to try restarting both. If you are experiencing problems with both your Sky Q box and television, you might want to try restarting both.
In order to reboot the devices, you can reboot the devices by cutting off the power supply for 2 minutes, then plug the cables back in. Test the devices by turning them on and seeing if the issue of no satellite signal on some channels has been resolved.
Fix 2: Check Dish Alignment
You can affect your dish's signal quality and audio/video quality by changing the pointing direction. You can easily change your dish's alignment when there is a strong wind. Another possibility is that someone mischievously pointed the dish in a different direction.
Rather than attempting to fix this yourself, I recommend calling a technician. All directions are checked to find the best signal strength, and then your dish is aligned accordingly.
Fix 3: Check Dish Input Connection
Power off the TV and Sky Q box by disconnecting the power cables. The dish input cable should now be unscrewed and checked for any physical damage. Whether you can replace a damaged nozzle on your own (if you're capable) or hire a technician will depend on the damage. The two separate cable parts should not touch either, which is another important point to keep in mind. It won't matter if there's a slight contact; the signal will be lost.
Fix 4: Remove Wireless Devices
Whenever a wireless device sends or receives a signal, it keeps sending and receiving signals. The signals of two wireless devices can interfere with one another if they are placed close to one another, resulting in problems. As a result, you shouldn't keep any mobile devices near the Sky Q box, including tablets, laptops, and mobile phones. Don't use your TV in the same room as them when you're watching.
Fix 5: Check the Power Light
It is possible to see the current status of your Sky Q box by looking at the power light. It indicates that the box receives power but does not turn on. If it is red or orange, it means that the box receives power but is not turned on.
You can turn it on by pressing Sky on the remote control. You should connect the power cable to the wall outlet and turn on the switch if there are no lights at all. You can begin watching your favorite content as soon as the box turns on the green light.
Fix 6: Check Signal Strength
You will either have to wait for the video to buffer, or the video will not play at all if there is no strong signal strength being received by your Sky Q box. On your remote control, press the Services button to check the current signal strength. The Signal Test Menu can be accessed by pressing 4 and 6 at the same time.
In order for the video to play without buffering, your Sky Q should have a signal strength of at least 50%. Here are some solutions to try if the signal strength is below recommended:
You will need to unplug all the cables after removing the power supply. All cables should be plugged in, and the box should be turned on.

Ensure that no cables are bent.

The cables should be firmly connected.
So, that's how to fix the Sky Q has been facing no satellite signal on some channels. I hope you have found this troubleshooting guide helpful. Additionally, if you have any tips for us, please let us know in the comments.