Sky Q is a set-top box that comes with 2 Terabyte storage along with the 12 Satellite Tuners. You can continuously record 6 live channels as well as will be able to watch the seventh one. The Sky Q is able to receive and display 4K Resolution Broadcasts. The set-top box is subscription-based and you have to buy its subscription to enjoy the entertainment service which is provided by Sky. It is referred to as a multimedia platform and has a lot of set-top boxes which includes multiroom set-top box, PVR set-top box, and more.
Sky Q has reported that they are providing services to more than 11 Million homes which are huge in numbers. But, some of the users are reporting that they facing issues with their Sky Q. So, we are here with the guide on how to fix this issue. Therefore, read the full article to know more about it.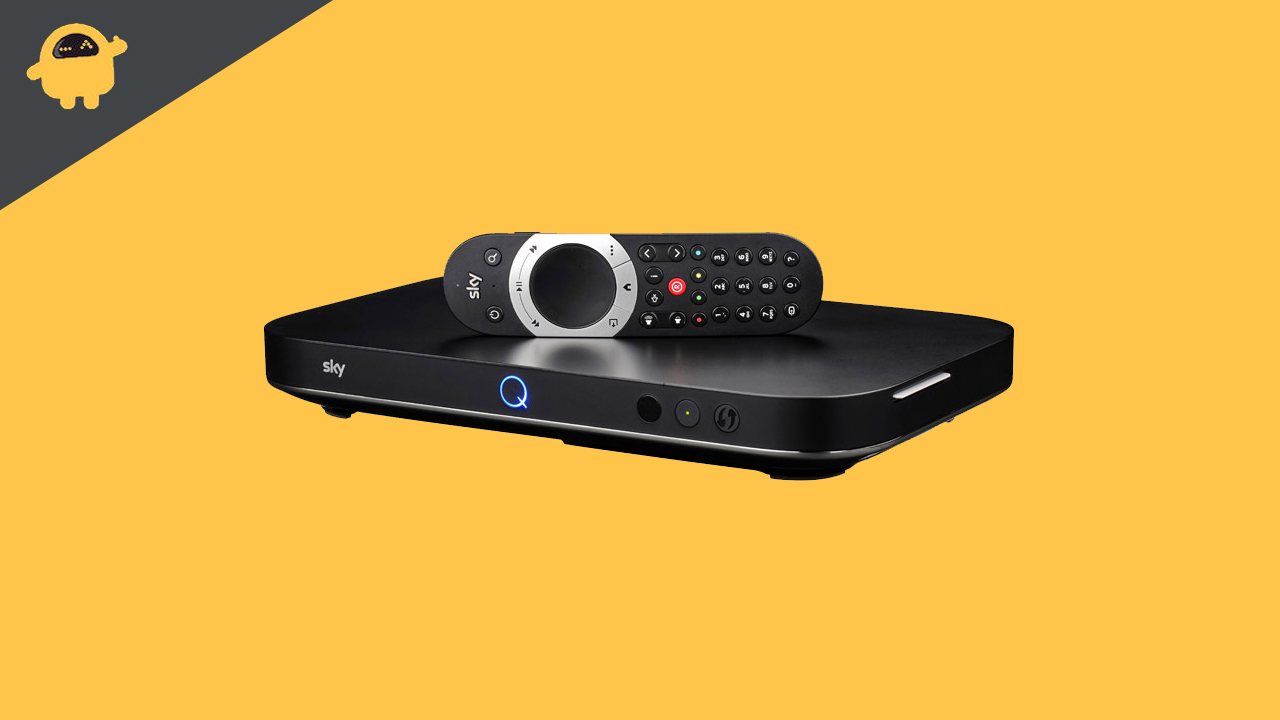 Reasons For Sky Q Connecting Issue
If you are facing the issue of not connecting to WiFi. Then, some of the reasons through which it can occur. So, we are listing some of the reasons below.
Hardware Issue
Software Issue
Internet Connection Issue
Smart TV Issue
Steps To Fix Sky Q Connecting Issue
We are listing out the methods through which you will be able to resolve the issue. So, follow the steps which are given below.
Check All The Cables & Connections
If you are facing an issue with your Sky Q, the first thing that you should do is check all of your cables and connections. Make sure that all the cables are plugged into the correct ports, and ensure that all the cables are plugged in tightly and none of them are loose or damaged. If you see any cables that are broken or damaged then you need to replace them with new ones.
Check For WiFi Connection
If you are not able to connect to the WiFi then try checking if something is not interfering with the WiFi. Sometimes, other devices which are in your home will interfere with the connection through which the signal does not go accurately.
Also, try changing the WiFi connection to other routers so to know whether this issue is because of the set-top box or of the router. You can also check it by using the ethernet connection which has been provided with the packaging box.
Forget WiFi Network
If you are still facing the same issue, then try forgetting the wifi connection and rejoining it. So, follow these steps to do this.
Go To Settings.
Click On Network Connection.
After it, click on Network Setup.
Now, click on Reset Button.
Wait for some time and then a confirmation box will appear whether you want to reset the network or not.
After completing this step, again try to connect the WiFi Connection.
Restart Your Router
If your WiFi is still not working, then try restarting your WiFi Router. If there are any hardware glitches then they will be fixed as all the files will be opened correctly.
Also, restart the Sky Q by simply unplugging the power wire from the main board. Wait for a few minutes and again start it.
Ethernet Cable
Using an ethernet cable will be a good idea if you are still facing the issue of Sky Q not connecting to WiFi/Internet. So, connect the Ethernet Cable to the back of the box and make sure you hear a click sound after connecting. Also, the ethernet cable will provide a good and stable connection to the Sky Q. So, you can also follow this step to fix the issue.
Factory Reset Your Sky Q
If none of the steps worked for you, then you might have to factory reset your Sky Q. So, follow the steps which are given below to do this.
Press the Home Button on your Remote.
Search For Settings.
Now, enter 001, and select the option.
By doing this, the Factory Reset Option will be available on your screen.
So, Click on the Reset Option, and after it, select Factory Reset.
Now, click on the Standby Button, and wait for the process to get completed.
After completion, again try to connect to your WiFi Network.
I hope after this your issue will be resolved.
Contact Customer Support
If you are still facing the issue then you have to contact customer support as this issue may be because of the hardware issue in the set-top box. So, contact customer support and send the unit so that they can fix it.
Conclusion
We have discussed all the methods through which your issue of not connecting can be resolved. Make sure you follow all the steps carefully. I hope all the steps are well explained and you will be able to easily implement them to resolve the issue which you are facing on the Sky Q. If you have fixed the same error by following any other method then do share it with us in the comment section.