Developed by Bethesda Game Studios and published by Bethesda Softworks, The Elder Scrolls V: Skyrim is an action role-playing video game on PlayStation 4, Xbox One, Nintendo Switch, PlayStation 3, Xbox 360, and Microsoft Windows. In the game, a wife is an important aspect that the players should all consider spending time on in order to gain certain bonuses and make the game go smooth.
Skyrim Marriage Guide: Best Wives & How To Marry Them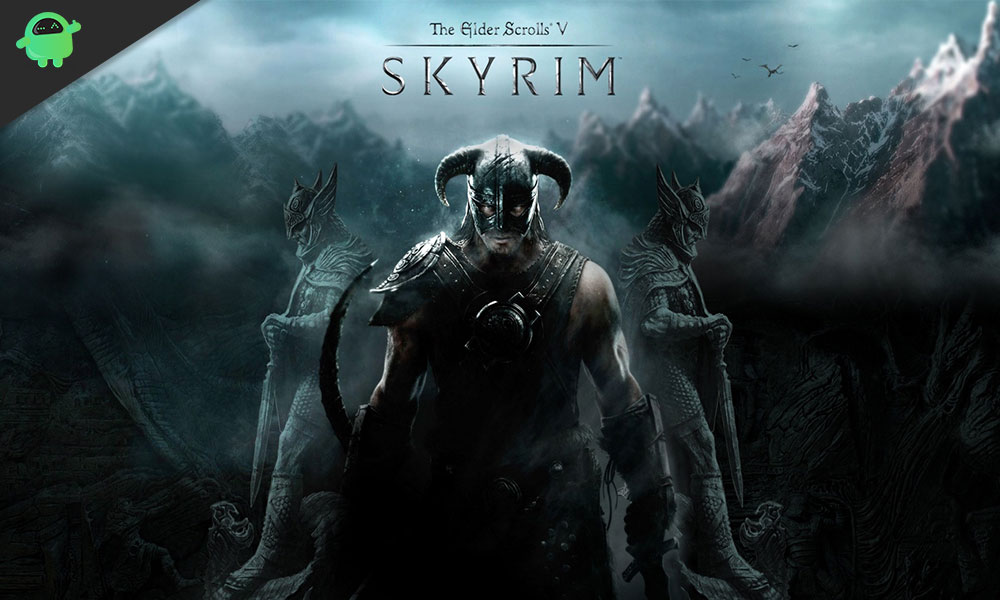 There are a lot of brides available in Skyrim that players can choose from. Due to this reason, a breakdown of the best wives available in the game will add up to be really valuable information for the majority of the players. To ease up the decision, read through our Skyrim marriage guide on best wives and how to marry them.
10. Jenassa
We'll start our list with Jenassa, one of the best wives you can look for in Skyrim. Jenassa is a good wife as well as a good combat asset. Jenassa can go up to level 40 and she will prove to be a good ranger that'll fight beside you in any crisis. Jenassa might prove pretty helpful for starters as she'll help you grow in Skyrim. Making Jenassa your wife in Skyrim isn't that difficult. In order to do this, all you have to do is hire her for 500 gold first. You can find her in The Drunken Hunstman and you must first make her your follower before proceeding to take her hand.
9. Brelyna Maryon
Brelyna Maryon belongs to the Dark Elf race in Skyrim. Marrying Brelyna Maryon is back you up with her impressive spells. Her spells are really powerful and will prove to be of great assistance during combat. Making Brelyna Maryon your wife will get her to follow you up to level 30. Another vital thing to note is that she gets defeated easily. That being the case, you must be willing to protect here before taking her hand. You can find her in the Hall of Attainment in the College of Winterhold. If you wish to marry her, you must first complete the Brelyna's Practice quest.
8. Ria
Ria in Skyrim belongs to the Imperial race and she's another wife that's great for starters. In addition to being a good wife, she'll also perform well in combat. However, she does have a tendency of attacking many of the enemies, which puts her in danger. Due to this reason, you must protect her in battle if you're gonna accept her into your life.
Sleeping near her will hit you up with some impressive bonuses. However, you must also note the fact that marrying Ria won't get you anything in the game as she no place to her home. In order to marry her, you first have to complete the Companions questline. When that's done, you'll be able to find Ria at Jorrvaskr in Whiterun.
7. Camilla Valerius
Belonging to the Imperial race, Camilla Valerius is considered to be one of the most beautiful wives in Skyrim. However, if you do wish to choose her as your wife, then please take note of the fact that she'll be of no help for you in combat. Apart from that, she'll serve well as a good wive and she comes with a great bonus, which will get you a room in Riverwood Trader. If you want to marry her, then complete the Golden Claw quest first before taking her hand. After completing the quest, you'll find her in the Riverwood Trader shop.
6. Muiri
Muiri belongs to the Breton race and is a great wife in Skyrim. However, she isn't a real fighter when it comes to combat. Although this is the case, the Bretonian does come with good bonus for you. Muiri is an alchemic apprentice in Skyrim. Because of this, she owns an alchemy shop in the game, which helps you buy and sell potions and other alchemy related things in the game.
In addition to this, marrying Muiri will get you a bedroom in Hag's Cure. One major drawback of Muiri as a wife is that she's only at level 6, meaning that combat can get her killed pretty instantly. Due to this, make sure that you're able to protect her before marrying. In order to marry her, you first need to complete the Mourning Never Comes quest and then find her in the Hag's Cure Shop in Markarth.
5. Borgakh the Steel Heart
Borgakh belongs to the Orc race in Skyrim – a race that is considered to be the most unattractive in the game. Although this means that Borgakh is an unattractive bride, she comes some pretty amazing bonuses to balance out the lack of beauty. One of the bonuses is that marrying her will give you access to Larak's Longhouse. This is a huge Orc house in Skyrim and is one of the best in the game. Its placement near to many merchants and vital resources makes it something of an amazing bonus.
In addition to this, Borgakh makes up to be a really powerful fighter in Skyrim. She has some of the most powerful weapons in her possession and they all add up to be a nightmare to the opponents. If her beauty doesn't bother you, then find her in Mor Khazgur and take her as your follower while wearing the Amulet of Mara before taking her hand.
4. Njada Stonearm
Njada Stonearm from the Nord race happens to possess skills that of a thief. She masters in sneaking, pickpocketing, and charisma. In addition to this, she also happens to be a great fighter. While all of these adds up as Njada Stonearm, it is important that you stay aware of the fact that marrying her won't get you any sort of bonuses. In order to marry her, you first have to complete the Companions questline and then go over to Jorrvaskr in Whiterun to find Njada.
3. Mjoll the Lioness
Mjoll also belongs to the Nord race and she makes up to be one of the best wives in Skyrim without a second thought. She has great strength incarcerated in her during combat so she'll become great assistance for you in the game. However, one major flaw she has is how she fails to make Aerin go away.
Aerin will follow Mjoll everywhere she goes even after getting married. For players who like more people around, this will add up as a benefit while marrying her. For the other group of people that doesn't appreciate Aerin's presence, you'll maybe have to move on to someone else. If you're still interested in taking Mjoll as the bride, then set out and find her at The Bee and Bard inn at Riften. Before you can marry her, you must first complete a quest that she gives you and make sure that you agree with her that the Thieves Guild are evil in order to lure her attention and affection.
2. Uthgerd
Another bride from the Nord race is Uthgerd, an amazing wife that'll prove extremely helpful for starters in Skyrim. She is a really powerful warrior when it comes to combat in Skyrim and will fight well alongside you. Unlike most other brides available in Skyrim, Uthgerd has the ability to deal with a hell lot of damage to the enemies. Apart from that, one other bonus for marrying her is that you'll gain access to a house that she owns. In order to marry her, you first have to find her in The Bannered Mare in Whiterun. Then, you'll have to fight her with a wager of 100 gold. The fight is pretty easy to pull off and winning will give you the option to make her your follower, and then, your wife.
1. Aela the Huntress
Aela, belonging to the Nord race, is considered to be the best wife available in Skyrim. In addition to being a great wife, she's got some extremely powerful combat skills as an archer and can reach up to level 50. This being the case, Aela happens to be a great wife for starters as she'll help you progress easily in the game and its combat aspect. In order to make her your wife, simply head over and find her in Jorrvaskr in Whiterun. Prior to taking her hand, you must first complete the Companions questline.
The best wives mentioned in this guide for Skyrim aren't really parted with many differences. Some of them share somewhat the same perks entirely. What does differ is the kind of bonuses each of them comes with. That said, we hope reading the article above has equipped you with some bit of information. Please let us know by commenting down below if you have any further queries regarding the same.
Also, check out our iPhone Tips and Tricks, PC tips and tricks, and Android Tips and Tricks if you've got queries for it or want help. Thank you!