You might be wondering if there is something to do when windows are blocking you from moving further in Moving Out. Well, what you may be guessing right now is right. The idea is pretty simple: if windows are blocking you, you break it. You smash it well enough to break it, which will help you clear out the barrier and move forward with your chores.
So if you're searching for an answer to smash windows and break it in Moving Out, you're in the exact spot. Today in this guide, we'll take you through the short process of smashing windows in the game. This is nothing big, nothing that pours out your efforts or so. The technique, however, differs based on whatever platform you're gaming on, which we hope you'll understand by the end of this guide. So without any further ado, let's see how to smash windows in Moving Out.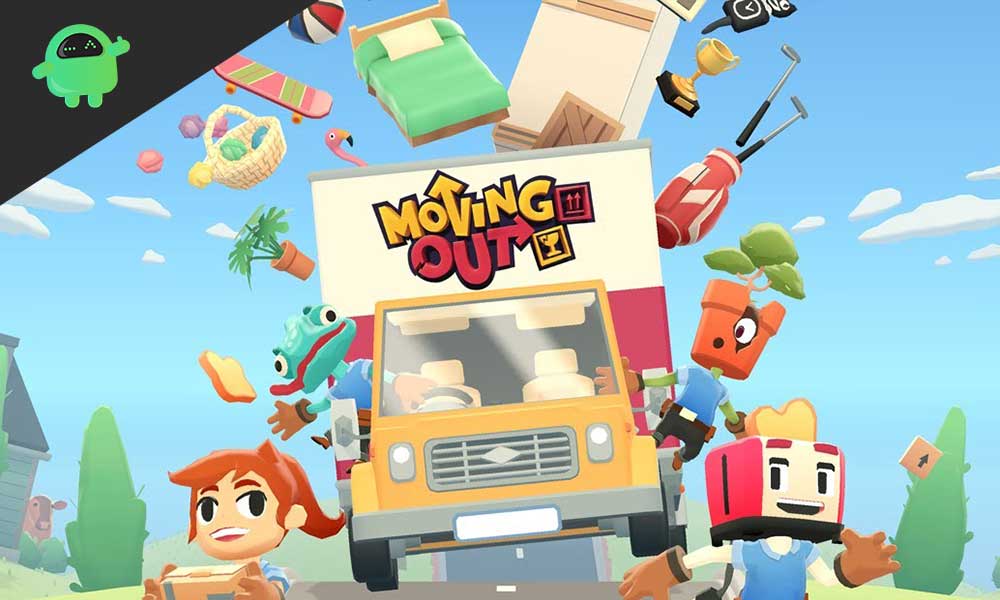 How to Smash Windows in Moving Out
Smashing a window for your moving purpose, or any other is quite an easy thing to do. If you're playing the game on PS4, simply press X while near the window. If you're on Xbox One, press A, and finally, press B if you're playing the game on Switch. One other way of smashing windows is by throwing items at them. So if in an instance you already have something equipped and holding in your hand, simply throw it at the window that's causing you trouble. You can see the full guide on throwing items in Moving Out in this article.
Summing up our guide, all you have to do is to press the specific control button on your gaming system. The controls, however, differ for the platforms that are available for this game. Breaking down, you simply have to press X on PS4, A on Xbox One, and B if you're on Switch. Alternatively, you can also throw items at the windows to breakthrough. Winding up, we hope reading the guide above has brought some valuable information and help to you. Please let us know by commenting down below if you have any further queries regarding the same.
Also, check out our iPhone Tips and Tricks, PC tips and tricks, and Android Tips and Tricks if you've got queries for it or want help. Thank you!