Snack video is a new short video platform like Tiktok, with immense features and sharing capabilities with many video creation features. If you are a fan of these video platforms, snack videos might interest you. Today we have added download links for Snack video apk version 6.7.50 for Android smartphones. With snack video APK, you can enjoy your free time watching the latest and fresh entertainment videos worldwide.
In conditions like this, we may have so much spare time available. Yes, one might argue that spare time should be used to be productive. But you should also have fun sometimes because you can get easily bored and exhausted with work. People tend to use social media to spend their spare time. So platforms like Snack video can be a great filler in this regard.
By the time of writing this article, the latest version of the application was version v6.7.50. We will also include the play store link for the application, so if an update to the above-mentioned version gets released, you will be able to get it without any issues.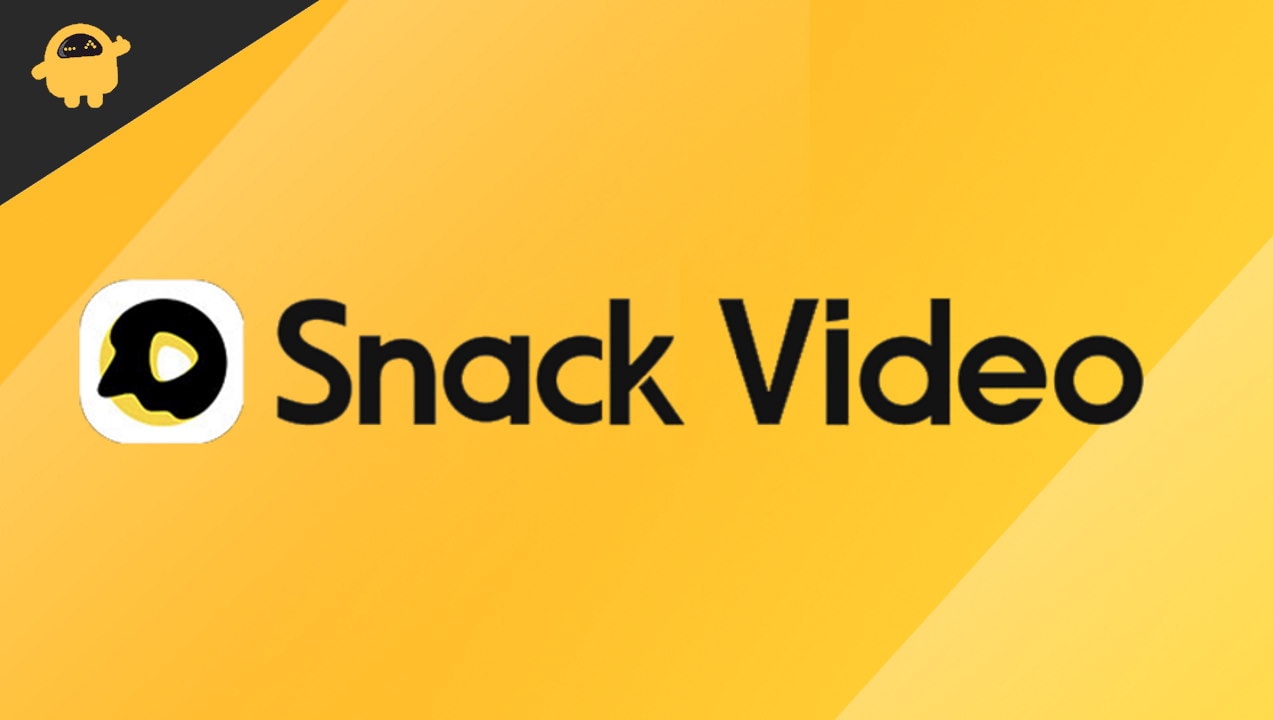 Snack Video APK download – Latest version: v6.7.50 for Android
The Snack video app doesn't require any special tech knowledge to use the snack entertainment platform. It's very simple. you just have to browse the application and find some content that suits your taste. You just have to do this, and the application will continue to show videos with similar content. It's the best time pass application if you want to spend your time watching videos like magick, tricks, or comedy.
You can share the videos on the application with your friends and help them to have a good day. Simply tap on the share icon and select the application on which you wish to share the video.
Familiar Interface
If you have used apps like Tiktok or Instagram Reels, then the UI of this Snack video application will look very similar to you. You will feel right at home with this UI. However, there are some modifications in the application that will make it stand out from the rest of the applications. But these are by no means obstacles.
Relevant content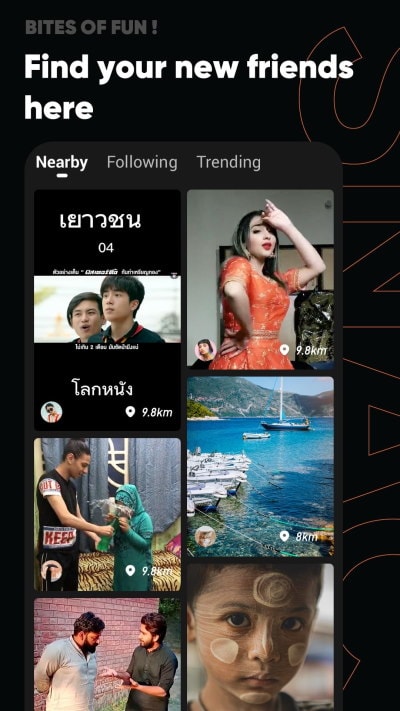 Usually, the content in the application is videos by popular people using the application. But you can also filter out people who are near you. But you may have to provide location access for this feature to work without any issues. Most videos are small clips that include sound effects or songs to make them more interesting. You can click on the song detail, and if you wish, you can create a video using that sound as well.
Download the Snack video app
As a usual method, you can always use the Play store method to download and install the application on your Android phone. This makes sure that the correct version and latest version of the app are running on your phone to avoid any issues. Hence it is the best method for most people.
If you are not able to download and install the application for some reason, you can always download and install the apk file on your Android device. Basically, the Android device lets you install apk files to your phone. you just have to find a reliable source to download the apk file. Don't worry, we have a link for you.
Note: You have to install both base apk and mod apk files on your smartphone. Both the files are safe and virus tested by our team. For more security, we recommend users check these files with an antivirus app before installing them.
Installing on an Android phone
Once you download the apk file, click on the completed file. If this is your first time installing an apk file, then you will be asked to allow that app from which you are installing the file to make installations. Don't worry because you have to do this only once.
Click on settings on the pop-up. This will open settings.
Then click on the slider to enable the installation of apk files.
That's it. just hit back, and the installation screen should appear on your phone. First, click on the install button and then just follow the on-screen prompts; you should be able to install the application on your android phone without issues.
Conclusion
As you can see, downloading and installing the snack video apk file on your Android phone is very easy. Since Android allows users to download and install the application as package files (apk files), you do not have to worry, But sadly iOS will not allow this normally. Although talking from a security perspective, installing from the play store is the only ideal option. So you shouldn't be doing this unless you know what you are doing.