Tires play an important role while driving on different tarmacs. Whether you drive on mud, go off the road, or speed up on highways, each tire has its crucial role to play, and that makes a big difference in performance.
In today's walk-through, we are going to discuss which tires are the best in SnowRunner, either its mud, offroad, or highway because we know that in SnowRunner, we are allowed to expand and customize our vehicles. So let's get started.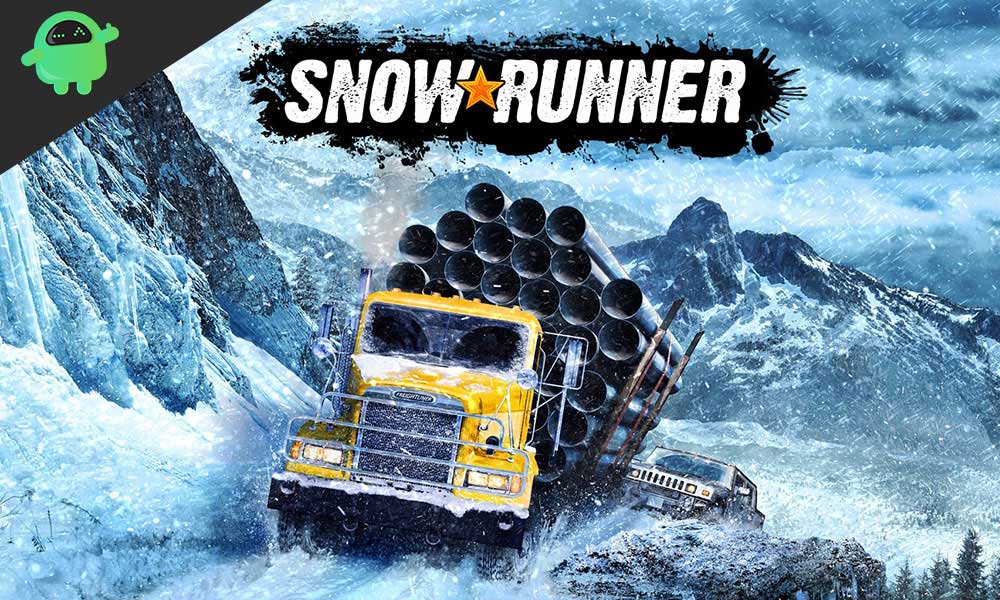 Qualities Of The Best Truck In SnowRunner
We know that SnowRunner is all about the trucks, and choosing the right truck for the right job makes a difference between life and death. For making the best SnowRunner truck, you have to customize these things in the garage for your truck.
Performance Upgrade: –
Engine
Gearbox
Suspension
Tires
Lock
Utilities
Winch
Spare Wheel
Frame Addons
Snorkel
And if talking about Tires, then it is an essential part of a truck, which makes it possible to survive in an immense situation. The best tires are those that hold a good or above rating on mud and snow, and every tire is best in their own job.
The vehicles use a different type of tires such as: –
| | |
| --- | --- |
| Vehicle | Tires |
| International Paystar | Highway 46″ |
| ANK MK38 | Off-road 47″ |
| Freightliner 114SD | Highway 43″ |
| Freightliner M916A1 | Highway 43″ |
| Royal BM17 | Highway 47″ |
| Step 310E | Highway 39″ |
| Ford CLT9000 | Highway 39″ |
Which Tires Are the Best In SnowRunner
If we are talking about speed comparison, the winner is clearly Highway tires because it is far better than the other two. The truck is known for its power, and in our detailed comparison, both Offroad and Mud tires have the same power capabilities while highway tires lacking behind in the power comparison.
In our Mud test comparison, surprisingly, both the vehicle with Offroad tires and Mud tires pass through a muddy road by taking the same time without facing any difficulties while a vehicle with highway tires takes more time and energy to pass through it.
Last but not least, the deepwater test, the truck with highway tires unable to achieve the target, and stuck in one place while the vehicle with mud tires finishes first. Now, if we look at the above stats, then it is clear that both the Mud and Off-road tires are best for any situation, but somehow Mud tires are a little bit ahead among three of them.
To get a more precise understanding of performance, take a look at this video below.
There you have it. These are the best suitable tires for your journey. We hope this guide helps you choose the most desirable tires for your truck. If you liked this guide, do remember to check out our other Windows Guides, Gaming Guides, Social Media Guides, iPhone Guides, and Android Guides to read more. If you have any queries or suggestions, comment down with your name along with the email ID, and we will reply shortly. Also, subscribe to our YouTube Channel to watch awesome videos on gaming and smartphone tips and tricks. Thank you.