Developed by Saber Interactive and published by Focus Home Interactive, SnowRunner is a 2020 road simulation game. It offers players an off-roading open-world simulation experience, exploring vast landscapes while delivering cargo to different locations. However, the game is not just limited to cargo delivery missions. Players can take on a variety of missions that will earn them money, which can be used to purchase vehicle upgrades. There are a lot of upgrades that you can buy. In this guide, we will take you through unlocking all upgrades using a cheat in SnowRunner.
There are over 60 vehicles and more than 15 sandbox locations to explore. Players can immerse themselves in this rich and expansive world but must buy the upgrades first. Each vehicle in SnowRunner has unique characteristics that make it ideal for specific types of terrain. Grinding enough in-game money to get all those upgrades can be quite troublesome. Thankfully, there is an easy way out, and it involves using cheats. So, let's find out how to unlock all upgrades using a cheat in SnowRunner.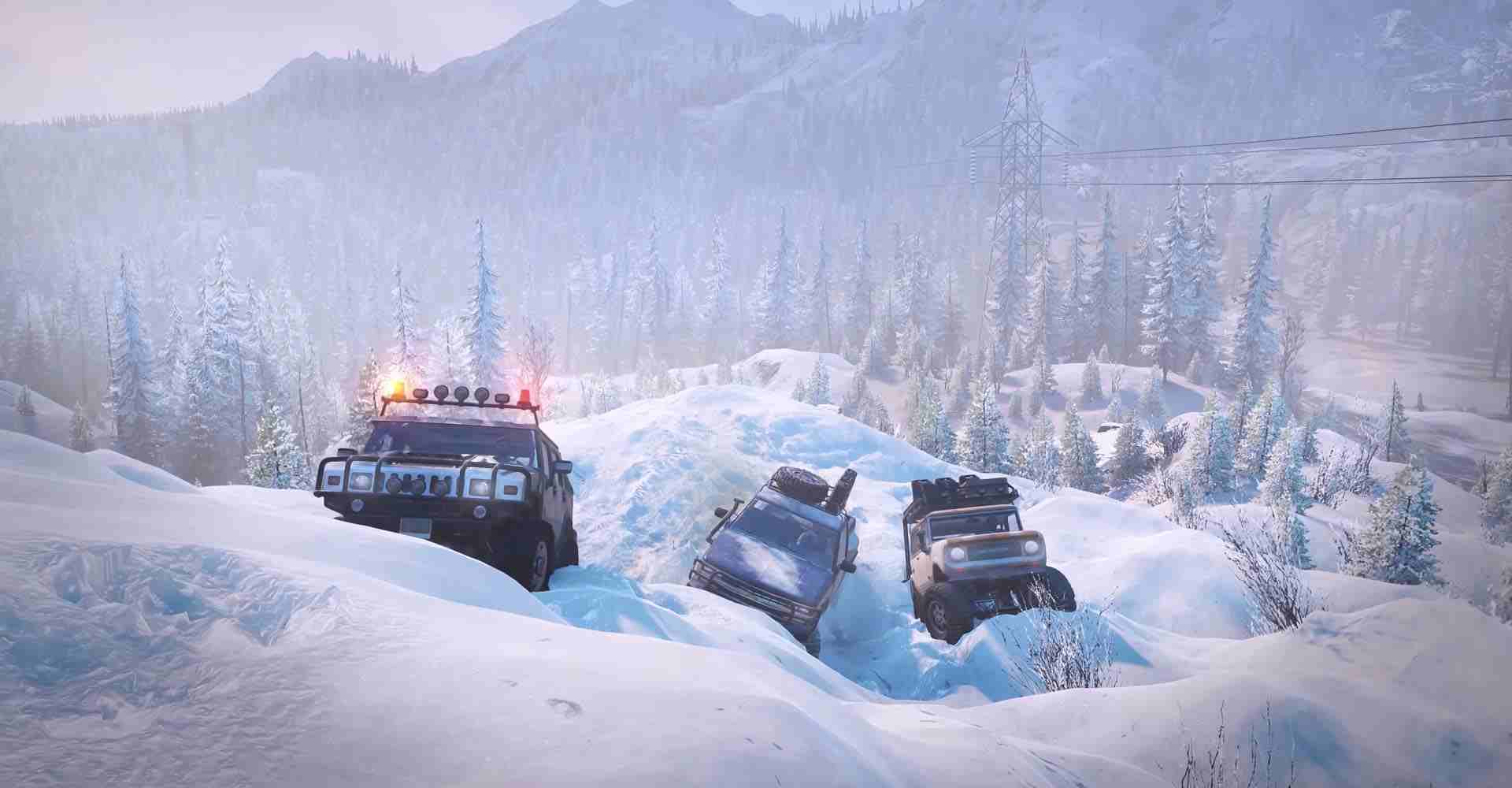 How to unlock all upgrades using a cheat in SnowRunner
To gain access to all the upgrades in SnowRunner, follow these steps:
1. Head over to the MudRunner Mods website to download the cheat. It will be downloaded to your PC as an " initial " file. The website link is: http://www.mudrunnermods.com/unlock-all-price-1-v1-0-mod.
2. Once downloaded, you will see that it is a folder with a notepad file inside. It also has the name "initial".with the same name, a notepad file. This is the file which you need to enable the cheats.
3. On your computer, navigate to Epic Games > Snow Runner > en_us > preload > paks > client in your Epic Launcher. You'll need to paste the downloaded file here.
4. Before you paste it, you need to make a backup. There is another notepad file named "initial" in the above location. You should make a backup of this file and store it somewhere safe. This is important if you want to return to a cheat-less gaming experience.
5. Once you have finished that, you must copy the downloaded file and paste it into the client folder. This will replace the existing file with the same name. Now, mods are enabled, and you can unlock all the upgrades for your game.
By following these steps, you can access all the upgrades in SnowRunner without paying full price. This means that you can enjoy all the game features without spending as much money. In addition, by unlocking everything, you can explore new areas and complete challenges that you may not have been able to before. This is because you have more money in hand to purchase the upgrades.
We hope this guide has helped unlock everything you need to enhance your gameplay experience at a fraction of the price. By utilizing these instructions, you can save in-game money and expand your gaming horizons.