Spotify is one of the most popular digital music streaming services with a huge collection of songs, podcasts, and videos from artists all around the globe. It is the go-to choice for millions to listen to their favorite songs and podcasts. Although the streaming service works well with most devices, there are times when it runs into problems, like any other music streaming platform.
Several Spotify users are getting firewall error code auth 15 error. The complete error message reads "A firewall may be blocking Spotify. Please update your firewall to allow Spotify. Additionally you could try changing the currently used proxy settings (Error Code: 15)". The error code has mainly affected Spotify users on PC. As per the error message, your Windows Firewall could be blocking Spotify services. However, this is not always the case. The error message could also appear if your device is connected to a VPN. Plus, there are several other factors as well.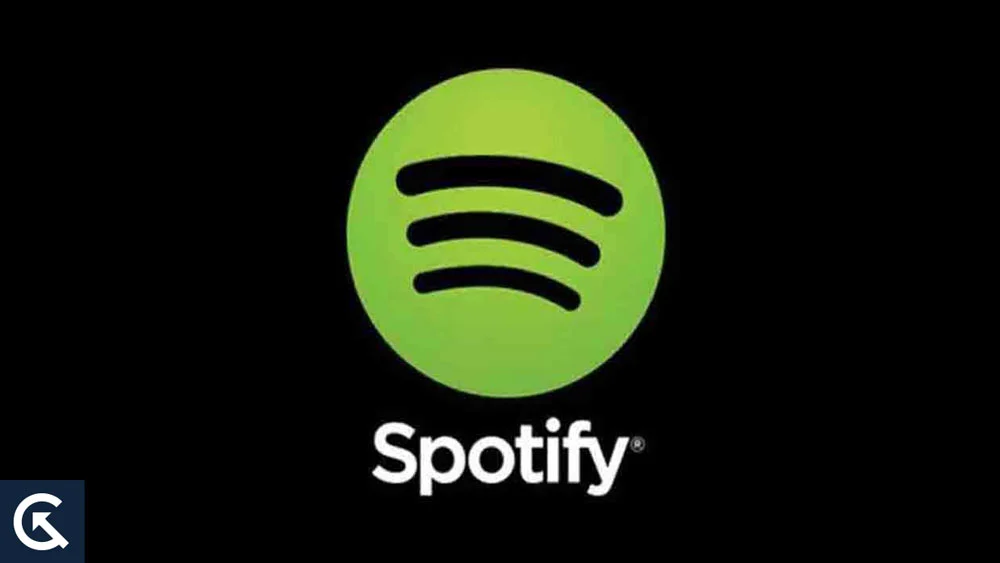 If Spotify is your daily dose of relaxation, you would want to get the Firewall Error Code Auth 15 as soon as possible. We have shared the curated list of effective solutions below. Try them and start listening to your favorite songs or podcasts on Spotify.
Here's How to Fix Spotify Firewall Error Code Auth 15
If you are getting Firewall Error Code Auth 15 on Spotify, try restarting your PC. It's a quick remedy to fix common issues on a PC. After restarting the device, connect your PC to the internet and launch Spotify to check if the problem is fixed. If it works, no need to go further. However, if the error code surfaces again, try the below solutions.
Fix 1: Allow Spotify Through the Firewall
As the error message suggests, there could be an issue with Windows Firewall which is blocking Spotify services. Perhaps, Spotify is not allowed to run through Firewall on your PC. If that's the case, you need to allow it so that Spotify can send information.
Here are the steps you need to follow:
Type "Windows Security" in the search box and press "Enter".
Tap on "Firewall & network protection" from the left menu.
Click "Allow an app through firewall". A new Window should open.
Find "Spotify" in the list and make sure both boxes (Private and Public) next to it are checked.
Tap on "Change settings" and check both boxes (if they are not checked already).
Tap on "OK" to save changes.
After allowing Spotify to communicate through the firewall, launch the app to check if the error is sorted.
Fix 2: Temporarily Disconnect the Internet
This workaround was suggested by a user on Reddit. It has worked for other users as well. As per the Redditor, you have to close the app first and then launch it again. Now, disconnect from the Wi-Fi and then connect it again. Do the same on your PC and let us know if it works for you.
Fix 3: Clean Up Your Host File on the PC
If you are still getting Firewall Error Code Auth 15 on Spotify, try clearing the host file on your PC.
Here's how to clean up the host file on your Windows:
1. Open "Notepad" as an administrator (right-click and select "Open as Administrator")
2. Go to File > Open and navigate to the following location:
C:\Windows\System32\drivers\etc
3. Choose "All Files" instead of "Text Documents" next to the File Name box. You'll see a handful of files. Pick hosts and click on Open.
4. The file is opened. You will see a block of text with # in front of each line and might see entries like 0.0.0.0 website.com, 127.0.0.1 website2.com.
5. Check for any entries with Spotify or Fastly in the address. Examples may look like: 0.0.0.0 weblb-wg.gslb.spotify.com and 0.0.0.0 prod.b.ssl.us-eu.fastlylb.net (and any variations in between)
6. If you do find any, you can delete the line. You can also add a # in front of the line, that's 'commenting out'.
7. Save your changes. Refresh the Web Player.
Here's how to clean up the host file on your Mac:
Open "Finder" and, in Finder's menu bar, select Go > Go to Folder.
In the box, type "/private/etc/hosts" and press "Return".
A new Finder window will open and your Mac's hosts file will be selected. Click and drag it out of the Finder window and drop it on your desktop.
To open it, simply double-click and it will display the file's contents in TextEdit.
Check for any entries with "Spotify" in the address.
If you do find any lines with "Spotify", just remove them.
Save your changes and refresh the Web Player.
Fix 4: Do Not Use a Public Network
If you are using public Wi-Fi to listen to your tracks on Spotify, it's possible that the network owner has restricted access to services like Spotify.
To rule out this possibility, disconnect your PC from the public Wi-Fi network and connect to another network. You can use your mobile data. Now, launch Spotify to check if the error message has gone.
Fix 5: Turn off the VPN
If you are connected to a VPN service, turn it off. Now, close Spotify and open it again. You should be able to play music, podcast, and videos.
Spotify services are majorly accessible in all regions. However, there are still several areas where it does not work. If your VPN location is one of those restricted regions, Spotify may not work. To check out the complete list of Spotify available regions, click this link.
Fix 6: Access Spotify Using a Different Platform/Device
There could be an issue with your device causing Firewall Error Code Auth 15 on Spotify. Try using Spotify on a different device and check if the error message appears.
If changing the device does not work, perhaps the Spotify app has issues. Try playing songs on the Spotify website while the developers fix this issue.
Fix 7: Reinstall Spotify
If none of the above solutions fixed the issues on Spotify, try reinstalling the app. To uninstall the app, press the "Windows + X" shortcut and select "Installed apps". You can see the list of apps installed on your PC. Search for Spotify Music, click the three-dot icon next to it, and select "Uninstall". Click "Uninstall" again to remove Spotify. Restart your PC for a clean uninstallation. Now, download Spotify from Microsoft Store, log into your account, and start listening to your favorite tracks.
Fix 8: Contact Spotify Support
If you are still getting the same error, reach out to Spotify support as the last resort. Briefly explain your problem and you should get a solution from them.
Wrapping It Up
Not being able to stream your favorite music or podcast on Spotify could be frustrating, especially if it's a part of your daily routine. However, there's no need to panic as there are quick ways of fixing Spotify Firewall Error Code Auth 15 which we have mentioned above. We hope this guide was useful. If you have any questions or queries, write them in the comment section below.