Star Wars Jedi Survivor has finally been released as an action-adventure title by Respawn Entertainment and Electronic Arts, a sequel to Star Wars Jedi: Fallen Order. It has started receiving positive reviews after a huge backlash by the players due to so many bugs and an unfinished kind of release. As we all know, newly launched games come with several issues that could be fixed soon. If you also have performance issues, check this full article to know Star Wars Jedi Survivor's Best Graphics Settings for Nvidia 4090, 4070, 3070, 3080, 3090, 1060, 1070, 2060, 2080, and More.
Star Wars Jedi: Survivor seems quite demanding regarding system resources while launching and running on a Windows computer. So, intensive graphical details and the frame rate can be crucial for the players simultaneously. To achieve better visuals and an average FPS throughout the game on the PC, it's always required to have a compatible system specification before checking other details. You'll also need to tweak the in-game graphics or display settings to get better performance easily.
Whereas some PC gamers might experience low gaming performance due to an outdated graphics driver or an older graphics card on the PC, which can be quite common these days. With each game release, the requirements are also getting increased every year. Now, if you can run the Star Wars Jedi Survivor game on the PC well enough, but somehow the in-game graphics aren't sharp, or the FPS count isn't consistent, check out this article to make both the visuals and FPS stable.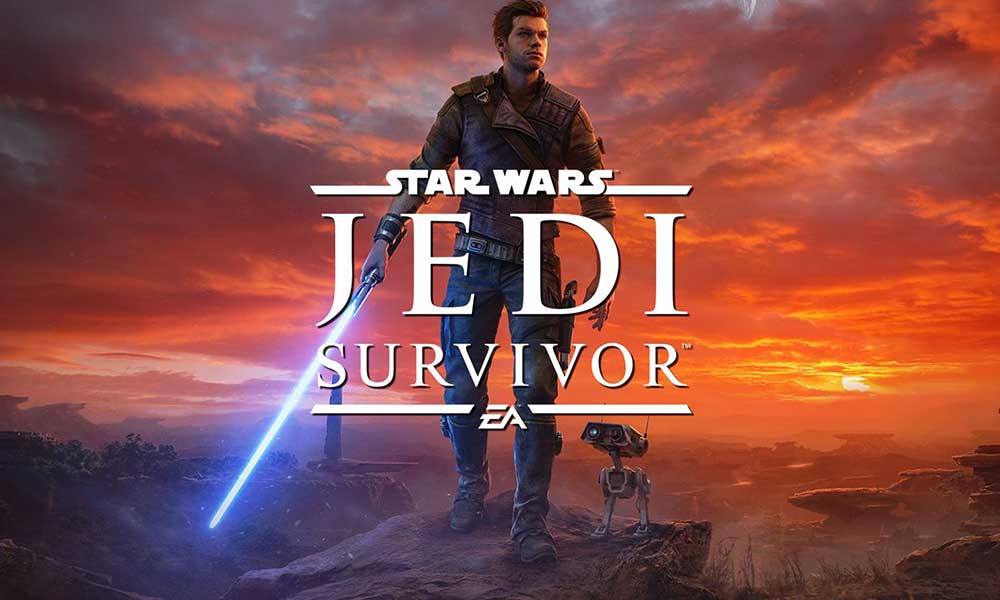 Star Wars Jedi Survivor Best Graphics Settings
Although the Star Wars Jedi Survivor game requires GTX 1070 or Radeon RX 580 graphics card as a minimum requirement and RTX 2070 or RX 6700 XT graphics card as the recommended requirement, the chances are high that somehow the gaming performance feels sluggish and offers lower frame rates. But you don't have to worry about it because we've provided the best graphics settings that should help achieve a minimum of 60 FPS or higher throughout the gameplay.
Before going through the graphics settings, you should always check for the PC configuration to determine whether the system can run the game. Now, without wasting any more time, let's jump into it.
1. Check System Requirements
Before reaching any other conclusion, check out potential workarounds or in-game graphics settings adjustments by following the methods below. First, you should cross-check the system requirements of the Star Wars Jedi Survivor game to ensure your PC configuration is compatible enough.
| | |
| --- | --- |
| Minimum Requirements | Recommended Requirements |
| OS: Windows 10 64-bit | OS: Windows 10 64-bit |
| Processor: 4 core / 8 threads | Intel Core i7-7700 | Ryzen 5 1400 | Processor: 4 core / 8 threads | Intel Core i5 11600K | Ryzen 5 5600X |
| Memory: 8 GB RAM | Memory: 16 GB RAM |
| Graphics: 8GB VRAM | GTX 1070 | Radeon RX 580 | Graphics: 8GB VRAM | RTX2070 | RX 6700 XT |
| Storage: 155 GB available space | Storage: 155 GB available space |
| Network: Broadband Internet Connection | Network: Broadband Internet Connection |
| DirectX: Version 12 | DirectX: Version 12 |
2. Get a Minimum of 60 FPS with Optimal Graphics Settings
If you're using an outdated or low-end PC configuration, tweaking the graphics settings in the Star Wars Jedi Survivor game might help you achieve an increased FPS count.
Resolution: Native Display Resolution
Window Mode: Fullscreen
Graphics Quality: Low or Medium
View Distance – Low
Shadow Quality – Low
Anti-Aliasing – Low
Texture Quality – Low
Visual Effects – Low
Post Processing – Low
Foliage Detail – Low
VSync – Off
Ray Tracing – Low
AMD Fidelity FX Super Resolution 2 – Performance
Motion Blur – Off
Film Grain – Off
Chromatic Aberration – Off
Camera Shake – 0%
Ambient Camera Sway – 0%
3. Adjust Graphics Card Settings
Another thing you can do is tweak some of the known graphics settings from the graphics card software manually by following the steps below to ensure there is no issue with the optimization. To do so:
For Nvidia Control Panel:
Simply open the NVIDIA Control Panel by right-clicking the desktop and selecting "NVIDIA Control Panel" from the menu.
Image Scaling – On
Triple Buffering – On
Ambient Occlusion – Performance
Anisotropic Filtering – Application Controlled
Antialiasing FXAA – Off
Antialiasing Mode – Application Controlled
Antialiasing Transparency – Off
Low Latency Mode – Ultra
Optimise for Computer Performance – On
Vertical Sync (V-Sync) – Off
For AMD Radeon Settings:
Open the AMD Radeon Settings software by right-clicking the desktop and selecting "AMD Radeon Settings" from the menu.
Anti-Lag – On
Image Sharpening – On
Vertical Refresh – Off
AA Method – Multi Sampling
That's it, guys. We assume this guide was helpful to you. For further queries, you can comment below.