Star Wars Jedi: Survivor is an action-adventure game that takes place five years after the events of its predecessor, Star Wars Jedi: Fallen Order, which was released in 2019. Developed by Respawn Entertainment and published by Electronic Arts, it was released on PlayStation 5, Windows, and Xbox Series X/S on April 28, 2023. The game received generally favourable reviews, with many praising its graphics, gameplay mechanics, and storyline. This guide will take you through how to find and defeat Masi Finau, Fenn Finau, and Cleo Bounty in Star Wars Jedi: Survivor.
The game is set in a galaxy far, far away and follows the story of a young Jedi who must navigate through various challenges and obstacles to survive. Along the way, the player will encounter diverse characters, each with unique abilities and personalities. With stunning visuals, an engaging storyline, and thrilling action-adventure gameplay, Star Wars Jedi: Survivor is a must-play for fans of the franchise and action-adventure games. You need to track down and complete numerous missions in the game. Let's find out how to find and defeat Masi Finau, Fenn Finau, and Cleo Bounty in Star Wars Jedi: Survivor.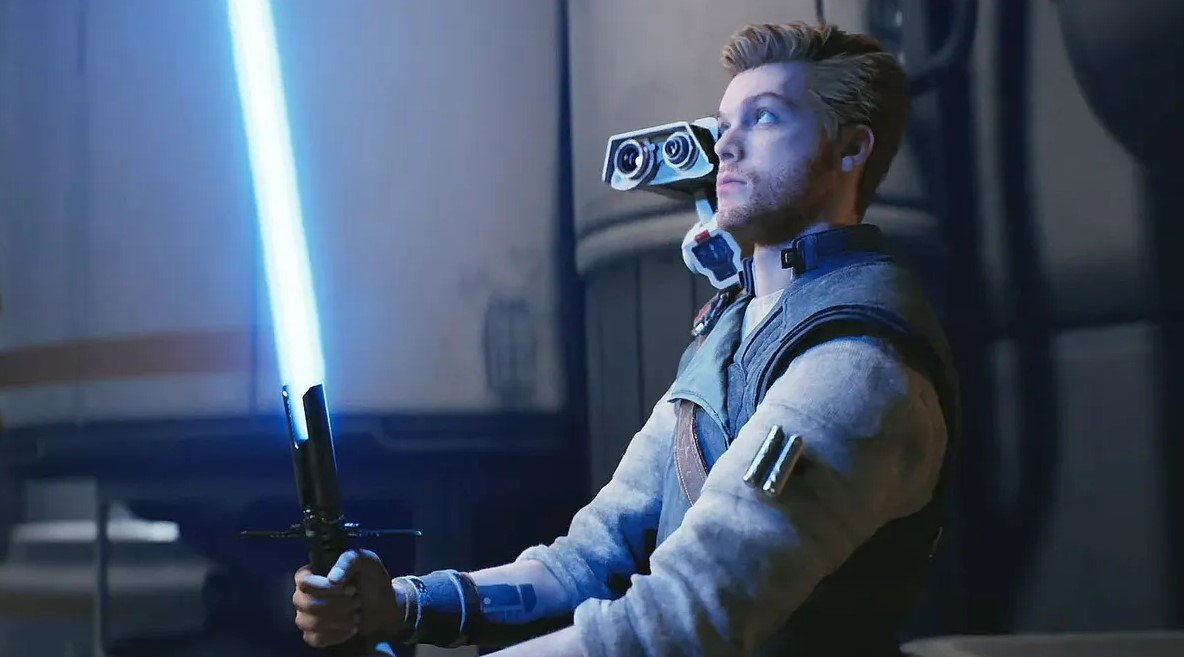 How to find and beat Masi Finau, Fenn Finau, and Cleo Bounty in Star Wars Jedi: Survivor
To take down the Haxion Brood, Caij will give you the Bounty to "Find Masi, Fenn, and Cleo". This is the tenth Bounty in a series of bounties. You'll be tasked to take down the Masi Brothers and Cleo, their pet droid, who are part of a notorious gang of bounty hunters known for their impressive teamwork efforts to bag bounties like no other. Their unique skills and tactics have made them a formidable force to be reckoned with in the galaxy.
After beating the previous bounty to defeat Yuhong and track down the traitor to Nova Garon, you will get the next one from Caij. You will come to know about the Finau Brothers and their pet droid. They have taken over the base on Nova Garon, and you need to reclaim it. These notorious outlaws are known for their cunning and stealth abilities, making it challenging to track them down. However, you are up for the task with your elite training and expertise.
To locate this new trio, you must head to the Hangar Bay. It might sound easy, but the journey to Hangar Bay is not for the faint-hearted. After leaving the Mantis, you need to take the door on your left. Note that this is where you previously opened the shortcut from the main story. Descend the elevator and go through a small passageway. You will arrive at a white room, where you must defeat the enemies in this area to progress.
Once done, head out the door to another hallway, where you will encounter one purgetrooper stationed outside a door. Eliminate the purgetrooper, and you'll finally see your quarry at the end of the hall. Approach them when you're ready, but be prepared for a tough battle ahead.
How to defeat Masi Finau, Fenn Finau, and Cleo in Star Wars Jedi: Survivor
Entering this fight may initially seem intimidating, and it's natural to feel trapped as the door locks behind you. However, it's important to remember that this is just another bounty fight, with a few minor differences. The main variation is that the three bounty hunters you will face have a much higher health bar than the ones you've encountered. But don't worry, they still fight in the same style as the bounty hunters you've faced previously.
There's a jetpack bounty hunter, who is quick and nimble, a shield bounty hunter, who is tough and difficult to take down, and a droid bounty hunter, who is agile and deadly. It's important to approach each hunter with a different strategy, using your knowledge of their strengths and weaknesses to your advantage. Don't forget to keep moving and stay alert for any surprises they may throw your way. With the right tactics, you'll emerge victorious from this challenging encounter.
How to beat Fenn
The room is quite narrow presents a significant challenge, as it increases the odds of getting overwhelmed, especially due to Cleo's considerable strength. Therefore, a hit-and-run style is highly recommended to deal with the situation effectively. First, it is important to focus on Fenn, the jetpack bounty hunter, as he poses the greatest threat. Fenn's jetpack is severely limited in this tight space, and he doesn't have a guard gauge to protect himself. It is crucial to be mindful of the other two opponents, but with some caution, Fenn can be taken down with relative ease.
One potential strategy is to use the tight space to your advantage, dodging and weaving to avoid the attacks of the other two opponents while focusing on Fenn. As you chip away at his health, it is important to remain alert and adaptable, as the other two opponents may try to intervene. If things get too overwhelming, it may be wise to retreat to a safer location and regroup before attempting again. Remember, the key to success in this situation is to remain calm, focused, and strategic.
How to beat Masi
Regarding the battle with Masi, it's important to be aware of his annoying attacks, namely the charge and the shield slam. These two primary attacks can be tricky, especially since Masi fights up close, much like Cleo. As a result, you'll need to be on the lookout for Cleo, as there's a good chance she'll also be attempting to strike you.
To defeat Masi, hit-and-run tactics are highly recommended. This involves luring him out and attacking him from a distance since he moves much faster than Cleo. Remember that Masi fights very similarly to other shield bounty hunters you may have faced before. However, don't let your guard down, as even small differences in attack patterns can make a big difference in battle.
Taking the time to strategize your approach to this battle carefully will ultimately pay off. By playing it smart and using a combination of defensive and offensive tactics, you should be able to emerge victorious against Masi and Cleo.
How to beat Cleo
In the final moments of the fight with Cleo, it is important to remain cautious and not let the adrenaline take over. Like Yuhong in the previous stage, Cleo is a slow yet powerful fighter. Their attacks cannot be blocked and are often unrelenting. However, there are some fist attacks that Cleo uses that can be parried, but they are followed by a red attack that can be deadly. It is best to strike at Cleo when they are vulnerable and then back off and heal when necessary.
This fight may feel prolonged, but it is essential to stay focused and patient until Cleo is defeated, just like the other opponents in the game. Remember, the ultimate goal is to emerge victorious, so do not give up even when the fight seems tough.
Once you're done defeating Masi Finau, Fenn Finau, and Cleo Bounty in Star Wars Jedi: Survivor, you will be rewarded with a generous amount of XP and all three bounty pucks. These pucks can then be taken back to Caij, where you can exchange them for valuable rewards and loot. We hope that this guide has been useful in your quest to defeat Masi Finau, Fenn Finau, and Cleo in Star Wars Jedi: Survivor.