Starfield is the world's recent addition to the Report industry that players showing a lot of interest. As here they are getting impulsive in-game elements and designs. Whether you talk for Spaceships or the quests everything is in line with Market Trends. Not only that, Starfield achieved record-breaking user signups. All credit goes to Bethesda Game Studios who developed such a game but remember there are a few inconsistencies with playing Starfield.
I want to let you know Starfield players are getting frequent annoying errors because of this their gameplay experience is getting worse day by day. As you know Starfield is such a game that needs some medium to explore. For this, developers have given Boost Pack to easily roam out over the entire Starfield World but in the last few days, some players have found that Boost Pack not working effectively. For that matter, here we will try to guide you on fixing this Boost Pack issue.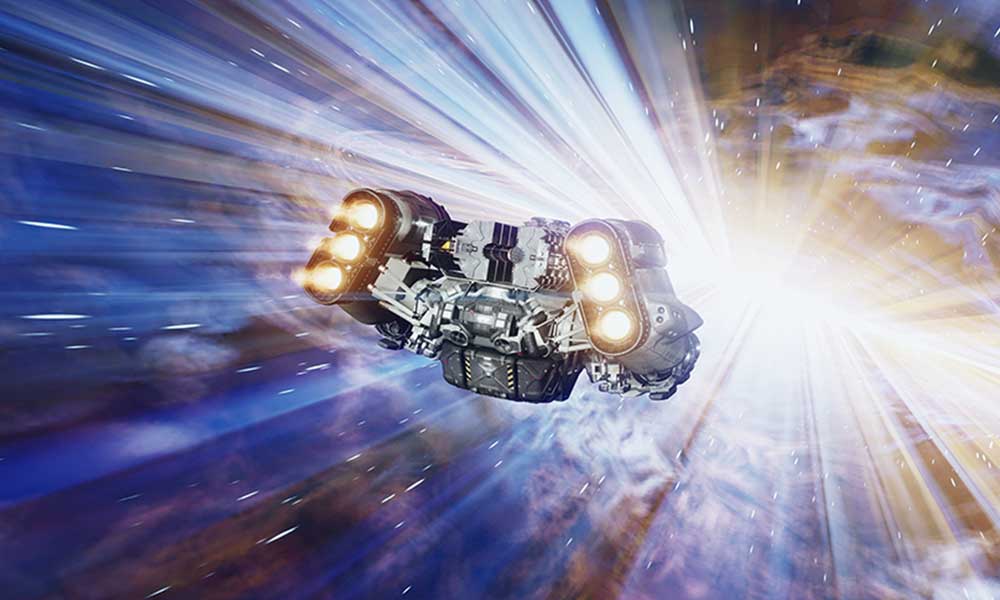 Fix: Starfield Boost Pack Not Working Issue
There are numerous things in Starfield that need your attention and desire to use. However, as a newbie, you need to get knowledge of things like how to get any specific item in the game and how to use it. And I think the problem arising with Boost Pack is happening mainly due to this reason. But before all that let's understand what is a boost pack. See, To explore the game you can use Spaceship or any medium but Boost pack or I can say jet pack that helps you to fly or do long jumps.
As a prior condition, To use the boost pack you need to unlock its Training Skill under the Skill Tree. So that once it unlocks, you can press the jump button twice while in the air to activate the boost pack. There are three types of boost packs that are Basic boost pack (suits for low fuel efficiency), Power boost pack (for highest vertical thrust), and Balanced boost pack (offers verticle thrust with fuel efficiency). You can these boost packs in lootable containers, space stations, and Shops.
From the above analysis, it seems that with Boost pack you have mobility, faster travel, fun factor, and above all, combat advantage. Unfortunately, some players are very tense with this boost pack not working issue. So, we tried to find out the cause and got results that lack of boost pack skill, low fuel, boost pack does not have basic functionality. And above all, it might be a temporary glitch. So, considering them all, let's try to fix this annoying issue in Starfield.
Unlock your Boost Pack Skill
I think this is the most common fix that most people ignore. You think from your side until you do have not own boost pack skill then how can you use it? It means the prior thing is to unlock the boost pack skill and that can be done by reaching level 2. So that you get some skill points that can be spent over boost pack skill Lastly equip a backpack to be ready to use the boost pack. To know with more clarity follow these steps.
Simply, Complete Quests and reach level 2.
Then you will receive 1 Skill point.
Now head to Skill Tree and Spend that Skill point for Boost Pack Skill.
Arrange a backpack via loots, or complete the quest.
That's it, you are ready to use the boost pack.
Boost Pack must have the basic pack's Perk
There is a huge list of packs that offers numerous perks as every pack has a designated role to act upon. In case you have unlocked the boost pack skill and still struggling with using that pack. It means the boost pack you have equipped does have not the basic potential to work as a boost pack. So, as a second measure, you should look for boost packs that have basic perks. Otherwise, you cannot use the boost pack in the game. As an advisory, you can try the constellation pack as it has basic boost pack functionality. Additionally, you can find more such boost packs from looting space pirates.
It has been seen that players reached level 2 and Unlocked that boost pack skill. Also, they have equipped that boost pack which has basic perks. But do you know where they are lacking? The answer is such players press the wrong button to activate the boost pack. And you know if you that kind of mistake then it can't be revocable You should understand, In Starfield you need to press the left shoulder side button to activate the boost pack and use it.
Attempt fresh Start to the Game
The next fix is to think about PC-related glitches. As you know we have said the problem is also occurring because of some temporary Glitch. It has been observed that while In-between the game, it stops suddenly. For this, developers are working and for sure it will be fixed in the coming updates. So, At present to fix the Starfield boost pack not working, you should restart the game. It starts the entire game's programming from scratch and resumes you to use the Boost pack.
File a complaint to Bethesda Support
I think we have tried in reaction to what we have found as a major cause of to boost pack problem. I hope that most of you have found the right way to fix the concern. Unfortunately, if there is still any player getting the same problem raising a help request over Bethesda Studios support would be the last option. As they consider your concern with more personalized assistance. So, Head to Bethesda Support >> Select Starfield >> Choose Technical Issue >> Fill out that form annexed with Screenshots or Screen recording >> Submit it.
With that set, I think players from all over the globe who are experiencing the boost pack not working will be satisfied. Here we tried to gather all the possible causes of this issue. However, developers have yet to address it, and more likely it seems that this will be fixed very soon in the upcoming update. Till then, do follow this guide as a reference so that you don't lose the want to use the Boost pack. Even after that, if any user have a query then ask them below.