In this article, we will give tips on extending the Battery life on your Steam Deck. We shall also be discussing some bugs that are causing rapid battery drain. The Steam Deck is a hand-held portable gaming device that was developed by valve corporation with the help of AMD Technologies.
This small beast of a machine has become very popular since its release, and people have been using it day and night all day. The Steam Deck uses trackpads, Xbox input buttons, joysticks, etc. It is built very well with hefty features available in it. However, some users have been complaining about the battery draining very fast in a short usage time.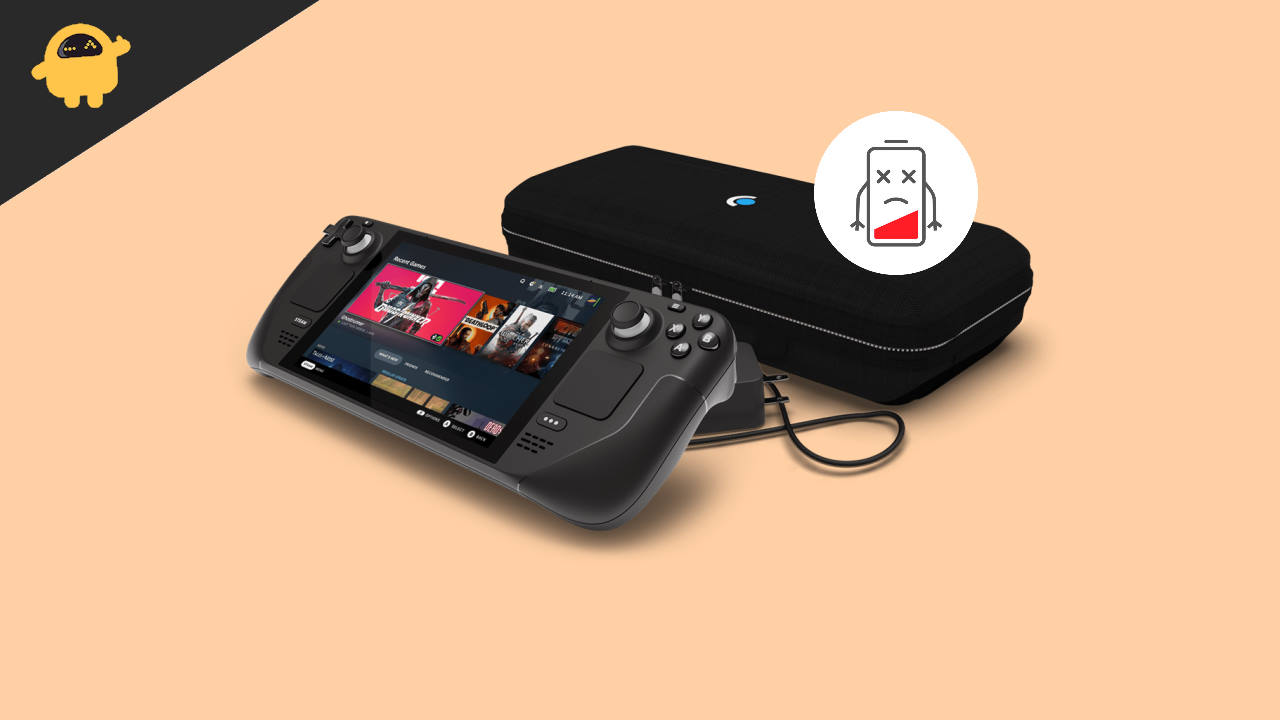 Steam Deck Battery Draining Fast, How to Fix?
Before we look for solutions on how to extend life/fix battery draining issues on your Steam Deck, it is important to know why the battery life is not so great on a Steam Deck. Here are some obvious reasons we are familiar with.
The Steam Deck runs demanding AAA titles, therefore making the GPU, CPU, and other components run at max, thus, leading to a hit on the battery life.
The Battery capacity is 5,300 mAH which seems less for a handheld device that is power-hungry.
Newer titles that are released every few months are getting more demanding for the Steam Deck which in turn, again, leads to a hit on the battery life.
A recent bug has been draining the battery massively, which will be discussed towards the end of this article.
Now that we are aware of why the battery drains very quickly on your Steam Deck, we will be going over some suggestions to fix/extend the battery life of your Steam Deck.
Method 1: Choose the appropriate graphics settings to play the games
Some games are quite demanding while others are not. It is recommended to set the graphics settings in such a way that the game does not quickly drain the battery. We also recommend capping the framerate of the game to minimize the load on the hardware, 30 framerate is the best way to extend battery life.
Steps to change the framerate in Steam Deck:
Press the Overflow Menu on your Steam Deck.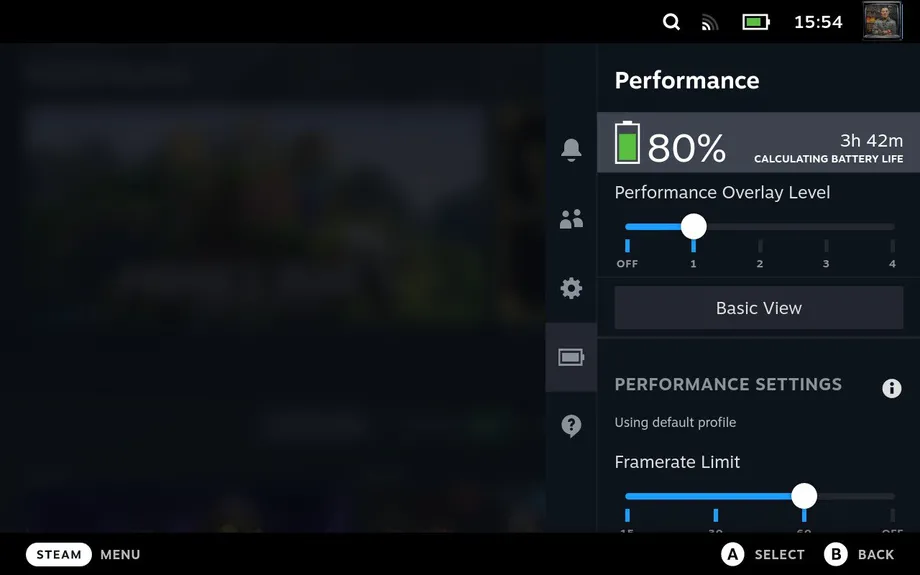 Select Performance –> Select Advanced View.
Method 2: Use Airplane Mode for Singleplayer Games
Using Airplane Mode on your Steam Deck will disable Wi-Fi as well as Bluetooth which in turn extends the battery life of your Steam Deck by a lot. This can also be helpful if no Bluetooth external devices like a keyboard, mouse, etc are connected. Users must turn on Airplane mode from Quick Settings.
Method 3: Reduce the Brightness of your Steam Deck device
Steam Deck's brightness holds the device's potential by a lot. It is recommended to turn the brightness of your device down while using the device indoors. To do this, users can find this setting by pressing the menu button and selecting Quick Settings.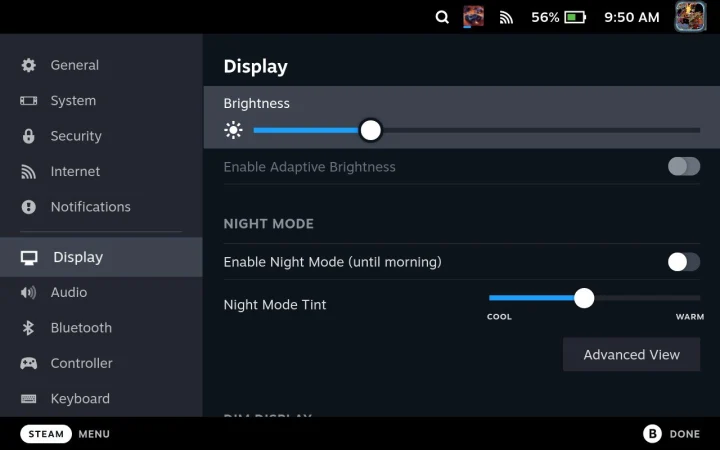 Method 4: Change the Thermal Power Limit on your Steam Deck
This setting helps when it comes to saving battery on your Steam Deck. This option caps the watts drawn by the CPU of your steam deck, therefore increasing the battery life while the performance of the games takes quite some hit. To do this, users must follow these steps.
Press the Overflow Menu on your Steam Deck.
Select Performance –> Select Advanced View.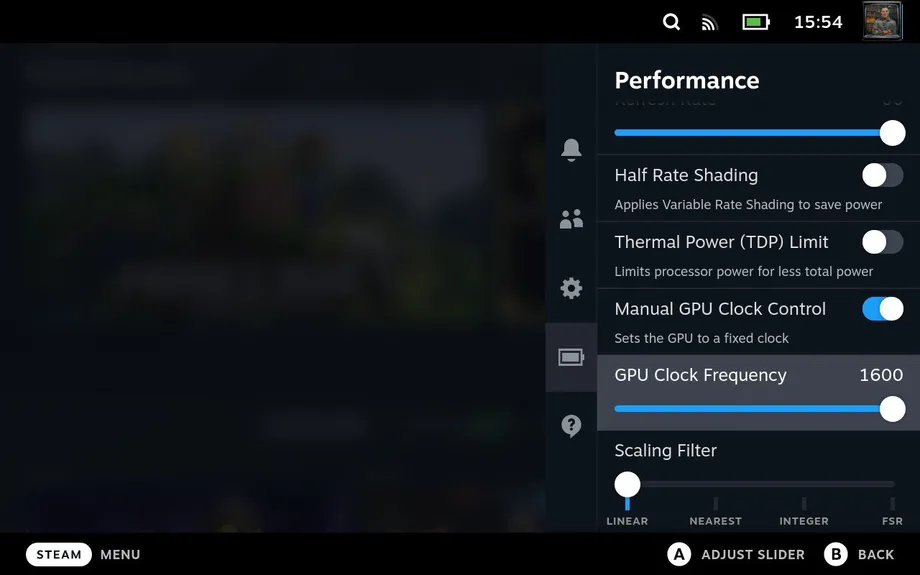 Enable the Thermal Power Limit option.
Method 5: Use a Powerful Charger or carry a Power Bank
Having a Powerful Charging Brick or carrying a Power Bank for your Steam Deck can be very helpful. A Powerful Charge lets you quickly charge your Steam Deck to the max and keeps your gaming session uninterrupted for the whole day.
Likewise, if you're someone who likes to play on the go during a trip or so, a good Power Bank is your best bet to keep the fun going on. We recommend carrying these two along with your Steam Deck in a pouch/bag always.
Method 6: Fix Steam Deck Battery life Bug
If all the above-suggested methods seem to fail, the last solution to look for is this very common bug that has been going on for a while now.
Users are seeing their Steam Deck's battery life magically fall all the way from 75% to 3% in just a few minutes! Do not worry as this bug has a fix. Follow these steps to resolve this issue.
Turn off your Steam Deck completely.
Plug it in for power and hold down the Volume Button + and the power button along with it.
This will open the BIOS of your Steam Deck.
Unplug the power and let your Steam Deck drain itself totally in this process.
Once your Steam Deck is fully drained of its battery, plug it back in for power.
If your Steam Deck turns on by itself, we recommend you follow the steps again and let it shut itself off again.
It is important that the Steam Deck starts at 0 percent and stays off during this process.
Let your Steam Deck charge from 0% to 100% battery. This should roughly take 8 hours.
Conclusion
Following this process in the right order should completely fix your battery draining issue while retaining the battery percent at a steady healthy 100%. If this method fails as well, your Steam Deck is having hardware issues and you must contact Valve Corporation to RMA your Steam Deck.