SuperEQ S1 is another new great budget wireless ANC headphone that we have in the market. It has ambient sound mode technology, which will reduce the noise reduction effect and vocal amplification. So, using these headphones, you can easily talk with people around you without taking off the headset, and that's, in my opinion, a cool feature.
So, in case you are thinking of buying or trying something new out of the box this time. Then, read this article as here we have a breakdown of this product and gonna tell you everything about this ANC headphone. So, therefore, make your mark and take our lead to understand that whether you should buy this or not.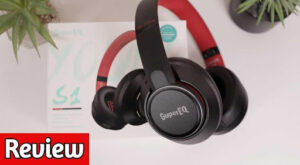 Super EQ S1 Hybrid ANC Headphone: Should You Buy?
First of all, it has 24 months extended warranty. You have to register the product to get that extended warranty benefit. The new wireless headphones have Bluetooth 5.0, active noise cancellation, ambient or transparency mode, 45 hours of Playtime. Anyway, if you are about to buy this one and want to know more about these headphones, then read the guide till the end.
Super EQ S1 Hybrid ANC Headphone Features
So, here are some features that you would surely like. Therefore, make sure to take a look at them:
Ambient Sound (Transparency) Mode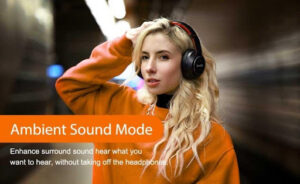 Technology is every growing day by day; Ambient sound is one of the few examples of talk through technology. It lowered down the music, and speech was boosted. So, if you are someone who loves to do long-hour calls, so you can do it without removing your wireless headphones.
Extended 45-Hour Playtime
Most of the time, we often face a low battery power issue with our Bluetooth headphones. But, this set of headphones gives you wings as it will give you 45 hours of hearing experience (but only if you play it continuously at not more than 60%).
Universal Comfort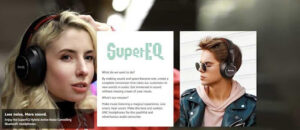 These headphones have the active noise canceling feature, and guess what? Suppose you wear these headphones all day, then you won't feel irritation because of their lightweight and foam-padded ear cups.
Foldable Design
In this era, portability is something that everyone needs. Well, in that way, the SuperEQ S1 ANC headphone is very flexible and can easily be adjustable to any size of the head. Also, you can rotate the ear-cups in both left and right directions. However, very easy to carry because of its folded flat design.
Should You Buy The Super EQ S1 Hybrid ANC Headphone?
Well, yeah! You should definitely go for it as it offers you a wide variety of features. Moreover, it depends on your usage and for what need you are buying these headphones. If you want the comfort of wireless headphones or enjoy longer-lasting Playtime, then nothing is better than the SuperEQ S1 ANC headphone.
What Is The Pricing Of SuperEQ S1 ANC Headphone?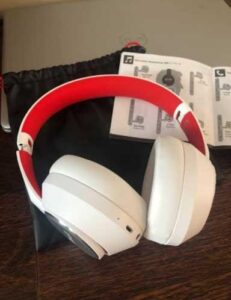 There is nothing like that; this cost you hundreds of dollars. Yes, you heard it right! These headphones will cost you around $62.69. So, as you can see, that SuperEQ S1 ANC Headphone is not very costly. Therefore, now if you want, then you can buy it. Also, use the coupon code SUPEREQ20% to get an extra 20% discount.
So, that's all from our side on the detailed review of the SuperEQ S1 ANC Headphone. We hope now you have decided that whether you buy this product or not. If you want more details about this product, then hover to the official website and check out other information.