There are many brands of smart TVs on the market, but TCL Smart TVs are among the most popular. Besides offering a great viewing experience, they also provide high-quality audio and video. Nevertheless, they can sometimes have problems like all other electronic devices. There is a common issue with TVs that don't display images but have sound. However, there are several solutions to the No Picture Only Sound problem on TCL smart TV, which can be frustrating.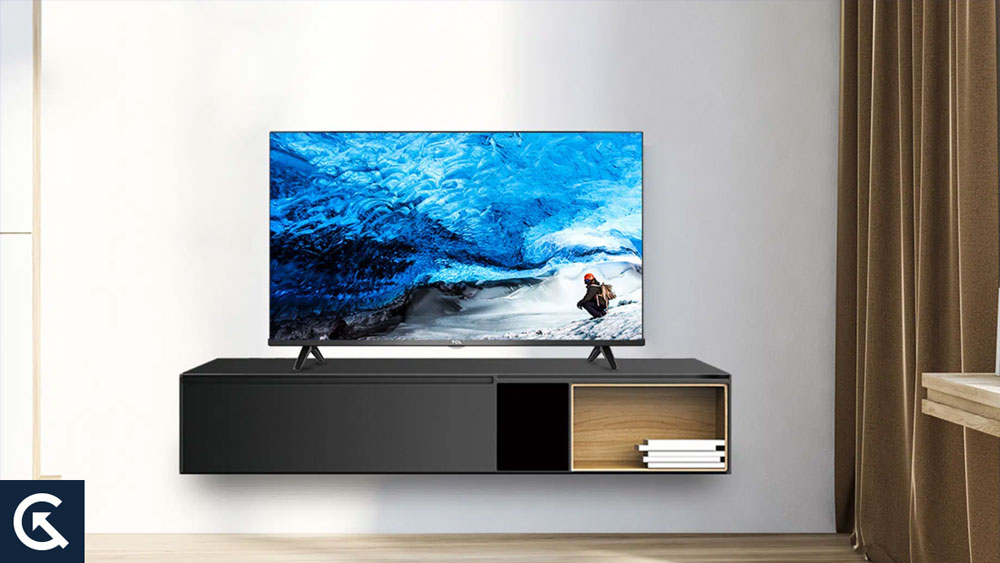 How to Fix TCL Smart TV No Picture Only Sound
The following are the most common causes of the no picture only sound issue on your TCL Smart TV and the steps to fix it.
Fix 1: Loose or Damaged HDMI Cable
It is possible for a loose or damaged HDMI cable to cause the TCL Smart TV to show "no picture, only sound." In order for the HDMI video and audio signals to be sent from an external device (such as a cable box or Blu-ray player), the cable must be tight. There will be no picture on the TV if there is a loose cable, and there will be no signal to the TV. Remember that if the cable is damaged, the TV will not receive any signal, which will result in only sound.
It is critical that the HDMI cable is connected securely to both the TV and external device in order to solve this problem. You can tighten loose cables by gently tugging on them. Replace the damaged cable with a new one if it is damaged. You can prevent this issue from occurring in the future by using a high-quality HDMI cable.
Check both the HDMI ports on the TV and the external device to make sure they are not dirty or damaged. When the ports are clogged with dust or debris, the connection can become loose, resulting in the problem of no picture but only sound. Make sure that the HDMI cable is securely inserted and that the ports are cleaned with a soft, dry cloth.
Try a different HDMI cable or a different external device to see if the cable or the device causes the problem. If these steps do not solve the problem, try a different HDMI cable or a different external device.
Fix 2: Check Input Selection
TCL Smart TVs are also prone to "no picture only sound" problems because of input selection issues. In order to receive audio and video signals from an external device, the TV must be set to the correct input. Incorrectly set TV inputs will result in a sound-only signal, and the wrong signal will result in the TV not receiving the correct signal.
It is necessary to select the correct input from the TV's input selection menu in order to resolve this problem. On most TVs, you can access the input selection menu by pressing the "Input" button on the remote or by using the on-screen menu. Check your TV's on-screen menu or the user manual if you're unsure which input to choose.
Make sure both the external device and the output are set correctly. When using a cable box, turn it on and set it to the correct channel or output.
Fix 3: Check For Software Update
The software on TCL Smart TVs may need to be updated to resolve the "no picture only sound" issue. It is possible to improve a TV's performance and stability by installing software updates, which can provide bug fixes and security patches. No picture, only sound can be caused by bugs or compatibility issues if the TV is not running the latest software.
The TV's on-screen menu contains an option for "Software Update" or "System Update." Click on it to check for software updates. If any updates are available, follow the instructions to download and install them. Using an Ethernet cable or Wi-Fi network may be necessary if your TV cannot connect to the internet.
Several minutes may pass before a software update finishes, and the TV may need to be restarted. It is important to make sure the TV is powered on and not in use while the update is being performed.
You may need to try other troubleshooting steps, such as checking your HDMI cable or input selection, if a software update doesn't work. Further assistance may also need to be sought from TCL customer support in some cases.
Fix 4: Check if There Is a Picture Settings Issue
It is sometimes possible that incorrect picture settings can lead to the "no picture only sound" issue on TCL Smart TVs. An unoptimized TV's picture settings can result in poor image quality or even no pictures at all, depending on the viewing conditions.
To fix this issue, look for the "Picture Settings" or "Picture Mode" options on the TV's on-screen menu. It is then possible to adjust the brightness, contrast, color, and other settings to optimize the picture for your current conditions. You may want to use a test pattern or a picture setting tool to determine the best TV settings.
Moreover, you need to check whether the TV's energy-saving or eco-friendly features are the cause of the problem. For instance, some TV models automatically adjust the picture settings based on the ambient light. Using this feature may cause the picture to appear dim or washed out.
Alternatively, you may need to reset the picture settings to their default settings if this doesn't solve the problem. Further assistance may sometimes be required from TCL customer support.
Fix 5: Verify if the TV Malfunctions
It is possible for the TCL Smart TV to malfunction in some cases, causing an issue of "no picture only sound". There may be a hardware problem, a firmware issue, or a component problem with the TV.
You may find it necessary to have the TV serviced or repaired if you've tried all other troubleshooting steps to no avail. Contact TCL customer support to determine if your warranty is covered, your repair options, and where an authorized TCL service centre is located.
You should be aware that you should not try to repair a TV on your own as it can be dangerous and result in further damage. Please contact a professional or TCL customer support if you are not familiar with electronics repair.
Also Read: Fix: TCL Smart TV Screen Flickering Issue
So, that is how to fix no picture only sound on TCL Smart TV. We hope that this guide has helped you. Meanwhile, in case you need more info, comment below and let us know.