From the Year 2015, a keen Software, "TeamViewer," merely came into the picture to provide a fluent remote access and control system. Through this German Software, we can connect or mirror any remote device on our PC. Many TeamViewer Alternatives are available, but it remains the most popular application among PC users even today as a first mover.
TeamViewer developers are well known for their software's name alone. But I'm glad you know they believe in quality and improved Service. Like last month, TeamViewer added major improvements to its remote access service. Developers do that for better user experiences, but a few users have reported being stuck on the connection screen. So, let's have a look at fixing it.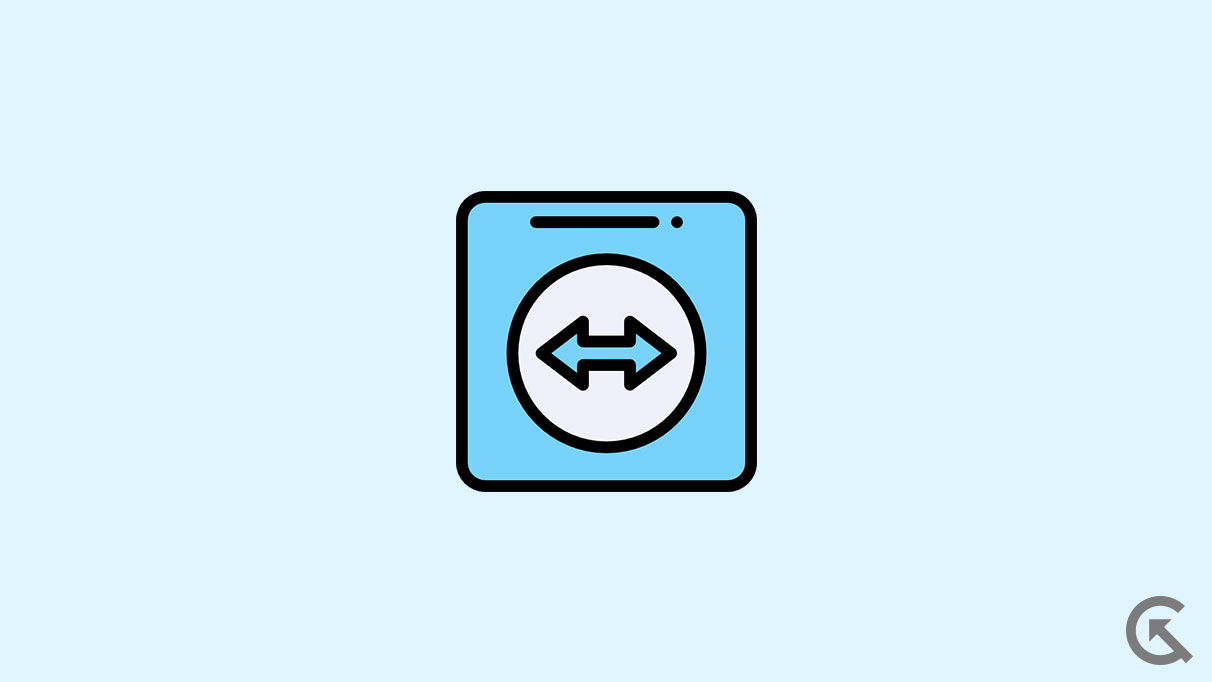 Fix: Teamviewer is Stuck on Connecting Screen
With the traditional arrangements, TeamViewer serves as usual on Android, iOS, Windows, MacOS, and Linux. Even TeamViewer are first movers in such a service, but with the previous habits, it seems they are outdating with new trends. To be specific, a few things have gone outdated with time, and people want some more upgradation and ease while mirroring screens. As previously, there were a few steps to consider before remote screen access.
But the new update rolled out in April made things more comfortable. I want to let you know after such an update, the TeamViewer got a single-click option to connect any remote device, bridging the gap between desktop and browser. Apart from them, the new interface, increased security, and remote management capability made it a complete Package. From these additions, The TeamViewer again aligns with market trends and today's user expectations.
It is quite common that when a new update or feature is added to any existing service, a few errors arise. But that does not always happen if something happens, then indeed developers acknowledge it on their support page. Due to today's issue with the TeamViewer app being stuck on the connecting screen when connecting any remote device. For that, we tried to analyze the present developer's views.
Unfortunately, I don't find any satisfying answers from developers. It might be possible they are addressing the cause behind this issue. But until then, we can stay back; we need something to fix it. For that purpose, I tried to analyze potential causes that can be behind such an issue. And surprisingly found a few troubleshoots that you can try. So, without any further delay, let's look at these tips to fix the TeamViewer Stuck on Connecting Screen.
Restart your PC
Until any proof of build reason, you cannot rely on one thing, but yes, whenever there is an issue from your PC's end, you need a fresh start. As because presently the TeamViewer screen is stuck at the connecting screen, which means there might be some processing error on your PC. To fix that, the most required recommendation is to restart your PC. So do that first and configure whether the issue is fixed or not.
Update Your TeamViewer App
Many users use outdated apps but never understand how disgusting it would be. I mean to say, when you use an Outdated app, it seems like you are using a less storage-occupying app, but gradually it starts loosing it's functionality. Maybe possible if here you are getting Connecting screen stuck error which means your TeamViewer is outdated. So, To fix this issue, follow the steps below to update the TeamViewer app.
Launch the TeamViewer App on your PC.
Click on the Help tab in there.
Now click on the check for a new version option.
After that, download the new version and install it using the on-screen instructions.
Next, Restart your PC to run it from scratch.
That's it; you got the updated TeamViewer app.
Disable the TeamViewer Process
Above, we have tried to fix the issue from the user's end. But it may be possible that there is some process issue in the TeamViewer app itself. For this, we need to fix all that process and restart the complete app. Because until we renounce from scratch, it gets stuck on connecting screen continuously. Meanwhile, disable all the TeamViewer In-app processes to relaunch the app. To do that, follow these instructions.
Press the SHIFT + CTRL + ESC keys on your keyboard.
On the next screen, you will see Task Manager open on your screen.
From there, click on the Process Tab and select TeamViewer.
Now look at the different TeamViewer processes and figure out which processes are unnecessary.
Select the unnecessary process and click on End task.
That's all, In this way, all your TeamViewer app all processes will end, and it will start from scratch.
Try Connecting Using Server ID
We have often attempted to connect remote devices but never think about one thing. I mean to say if you are not satisfied with the above two fixes, then you have one more option. The way to connect another device would be different here. Because the app sometimes shows an error because it cannot find that particular server. Ultimately, we're trying to connect via the device name. But if you try to connect through server ID, then for sure, it will direct you to that particular connection and does not get stuck there. So, let's look at how to connect using Server ID.
On your PC, open the TeamViewer app
Then click on the Help tab there.
In the given menu, select about TeamViewer app.
On the next screen, you will see the TeamViewer server ID.
Send this Server ID to the person to whom you want to connect.
Then such a user enters that server ID instead of any default connection.
That's it; from now your device will get a remote connection without getting stuck on connecting screen.
Turn off Standby Mode
Your PC has a specific mode that helps get the app in Standby Mode. We are sharing this option because maybe your PC has enabled Standby mode. And if such a mode is enabled, you cannot connect with another device. In addition to that, you will be stuck on connecting screen there. So if you are reaching up to this fix, then try to disable Standby Mode. To do that, follow these steps.
Note: While doing step 5, make sure to put the PC to sleep or turn off the display.
Head to the Start menu.
Search for Power Settings there.
In the next moment, look for advanced settings in the right corner.
From there, click on Edit Power Plan.
Now choose the settings to the "Never" option for both tabs.
Next, save the changes and restart your PC.
Congratulations, you have disabled Standby Mode.
To Wrap up things, TeamViewer getting Stuck on Connecting screen has no official solution. But looking over the past records and potential causes, we have found these fixes to be proven, as many users found the problem fixed using these fixes. I hope you all got the error fixed on your end. However, if you are merely looking for an official solution, wait a while; they will surely acknowledge something soon. But till now, you can use the above fix to continue the flow.