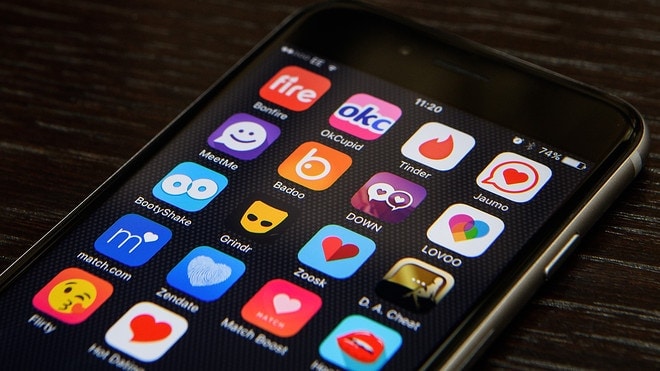 In pre-digital days, finding suitable partners for relationships could be beset with hurdles. Hanging around in bars or nightclubs meant competing with other singles, in an alcohol-fuelled environment, against a backdrop of loud, conversation-inhibiting music. Since the advent of Internet dating a couple of decades ago, the landscape has altered completely. Nowadays it's so much easier to seek a potential love interest. Simply pop 'dating site' into the search bar of your favourite app store, and you can download an app that will point you towards a treasure trove of talent. Here we've selected five of the best Android dating apps for you to consider.
SexyBlackPeople
A relatively new dating app, SexyBlackPeople is an excellent dating resource for anyone who is particularly drawn to dating people of colour. With a slick, well-designed interface, navigating to the foot of the homepage will introduce a raft of interesting niche areas, covering a diverse range of topics to hook your interest: cougar or senior dating, interracial dating, as well as headings based on geography (Australia, Canada, UK, USA), not to mention even more dynamic possibilities – Asian women/black men, white women/Latino men, and many more. The registration form is free to complete, and you can become a member in a matter of minutes.
OurTime
One of the fastest-growing dating demographics is the middle-aged and older age group. OurTime is an excellent app for 'silver surfers' seeking a relationship via a reliable platform. One of the most worthwhile aspects of this app is the fact that you can embark on a three-day free trial, allowing you to test the waters. Even after subscribing, you will be offered a 14-day money-back guarantee if you are dissatisfied. But the likelihood is you will be drawn into the fabulous array of functions on offer.
OkCupid
OkCupid has a large customer base (currently around 50 million users worldwide) and comes with a variety of features for singles. There is a 'Double Take' facility where members can swipe left or right, in common with other comparable dating apps, allowing you to find matches in double-quick time. There are quick and easy contacting features, making it seamless when it comes to contacting exciting members to flirt with and arrange to meet. In recent times OkCupid has undergone various upgrades, making it even more user-friendly.
SingleParentMeet
SingleParentMeet is an excellent app appealing to a specific demographic – single parents who might otherwise have felt their dating potential was restricted because they might have been perceived to be encumbered with baggage. The interface presented is uncomplicated, the home screen presenting images of the likely candidates for romance. But what makes this app particularly useful is the way it goes into considerable detail about providing background tips for its members. There are all sorts of guidelines and safe dating tips available for newcomers, while you also have the option to become an affiliate by signing up for the commission aspect. If you explore the latter possibilities, you can access other top sites, including Black People Meet, Christian People Meet, and many others.
WantMatures
WantMatures is another flexible dating app aimed at the older singles market. Its interface is arresting, and the navigation competent and intuitive. By navigating to the foot of the homepage you will encounter a cross-section of location-based dating topics, allowing you to access mature singles from a variety of international backgrounds, from the USA to Australia, China to the UK. There are also headings for older women who might be searching for younger guys, as well as excellent chat room facilities for interacting with a variety of like-minded individuals.