Google has released the Android 12 Developer Preview 1 on February 20, 2021. Currently, the update is rolling out to the eligible Google Pixel devices. Although it's the first initial build of the Android 12 Developer Preview update, it brings plenty of system improvements and additional features. Some of the frequently requested features have been introduced this time that was missed in the Android 11 last year. Talking about the full-fledged stable and working features, the Android 12 official update will be released in September 2021, like every year. Meanwhile, we've provided an overview of the Top New Features of Android 12 in this article. So, take a quick look at it.
Sadly, the first and second-generation Google Pixel series models aren't supported Android 12 update officially. That means all the Google Pixel and Pixel 2 series device users will be unable to receive any kind of Android 12 official update by any means. However, thanks to the Project Treble support, interested users can try installing the Android 12 GSI build to taste out the all-new Android 12 look and features at their own responsibility for sure.
To be very precise, we won't recommend you to install the Android 12 Developer Preview 1 build as of now because it may cause performance issues on your handset apart from several bugs or crashes. It's always better to have some patience until a couple of initial beta builds releases and then interested users can easily grab the latest build for an optimal user experience. However, if you have a secondary device that is compatible with the Android 12 DP1 build then you can use the same without any second thought.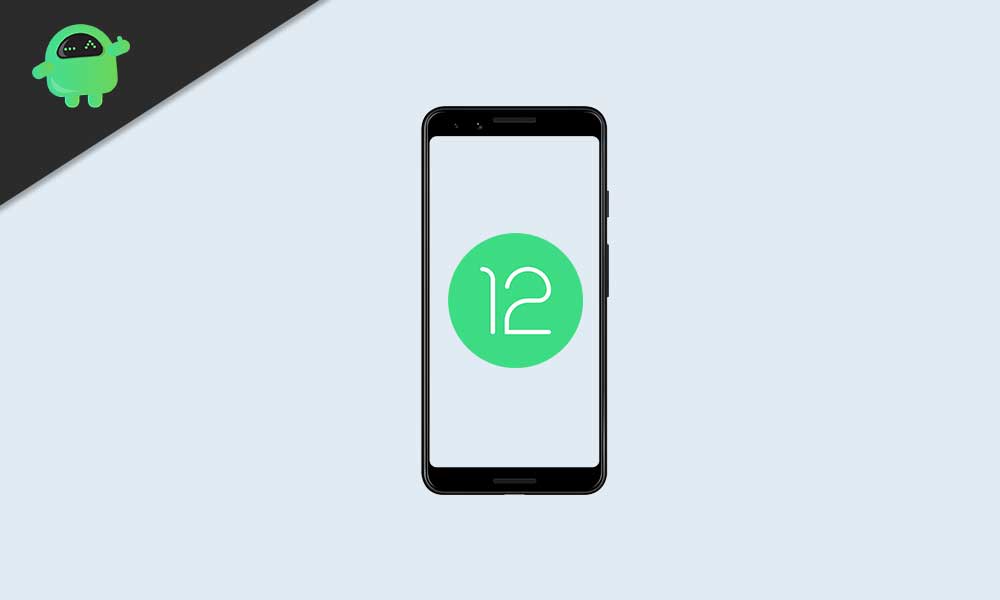 Top New Features of Android 12
It's needless to say that you can easily flash the official Android 12 system image file on your Pixel 3/3 XL, Pixel 3a/3a XL, Pixel 4/4 XL, Pixel 4a/4a 5G, or Pixel 5 models. However, if you don't have a compatible Pixel device then you can use the 64-bit system image file with the Android Emulator in Android Studio. Now, without further ado, let's head over to the top new features below.
1. New Media Player UI and Improvements
Surprisingly, the new media player UI is one of the attractive improvements of features in Android 12 DP1 that any of the existing Android users can spot easily. The media player interface on the lock screen appearance simply gives a new vibe with the redesigned UI that offers associated album art and controls. Similarly, the media player UI on the notification panel offers a bigger size with easy controls.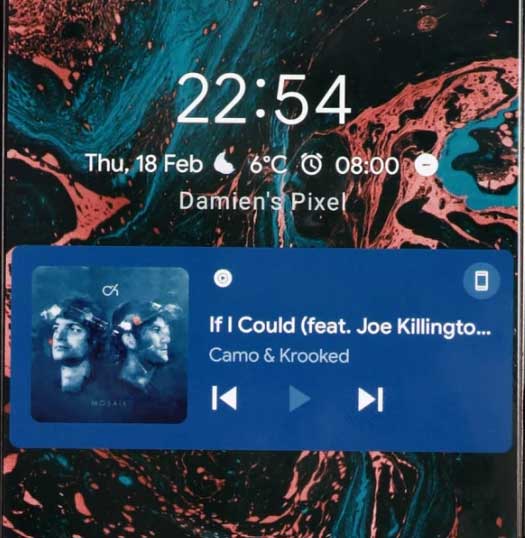 While tapping on the playback locator, a new pop-up will appear to connect or pair a new Bluetooth device.
2. Improved Settings App
After a couple of years, now we'll be able to see a redesigned Settings app on Android 12 that offers a profile icon on the top-right corner of the interface. Meanwhile, the search box also gets a new look. However, the rest of the Settings app interface or icons remain the same.
3. Pill-Shaped Toggles
Well, the pill-shaped activation toggles option is a notable feature on Android 12 that users will find soothing to the eyes. These kinds of minor visual changes can improve the user experience a lot.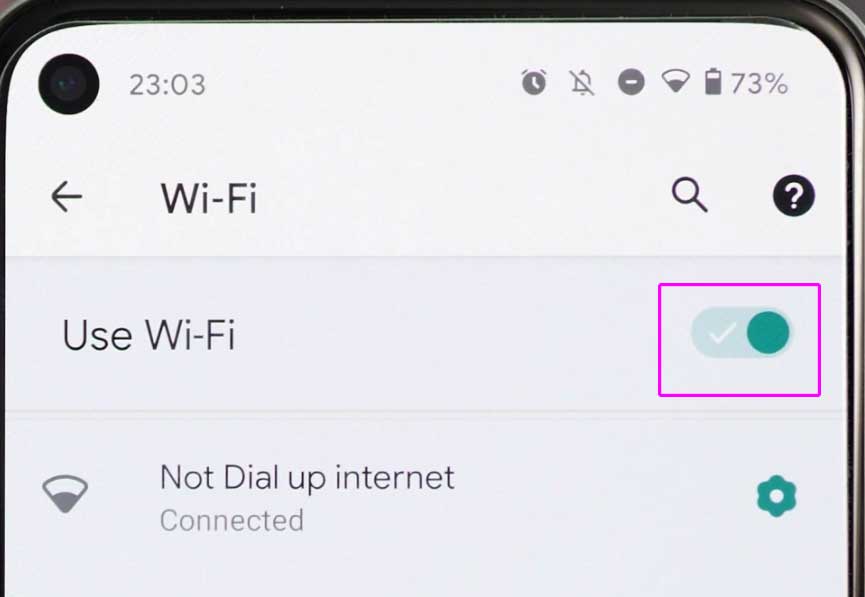 4. Improved App Shortcut Menu
When pressing and holding the app icon, Android 12 users will see slightly bigger pop-up windows than the previous Android version. Although it's not an important feature, this may help some of the users to easily reach or rearrange the shortcuts in one-handed.
Now, the Android 12 users can use the Nearby Share option to share connected Wi-Fi passwords with any nearby Android devices. It's simply improving the ability to share saved passcodes for wireless networks and nothing else.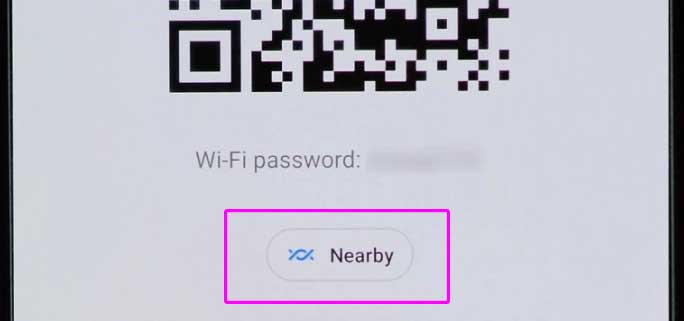 6. Improved Screenshot Markup Utility
This is another useful feature for the Android 12 users to easily customize the captured screenshot from the markup utility tool directly and quickly. That means you don't need to go back to the Gallery app and then edit the captured screenshot to add any text or emoji/sticker or highlighting it, etc.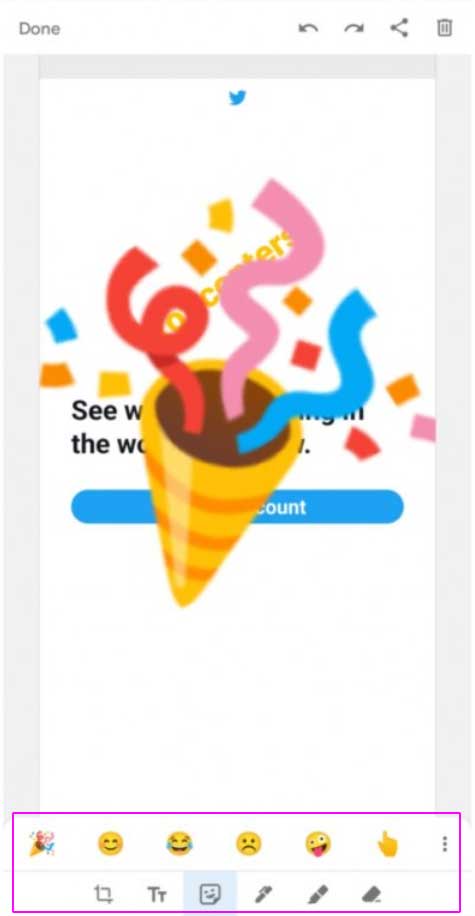 7. Redesigned Notification Shade
Google developers have implemented a clearer notification shade than before. You will get a larger font size in the notification card texts, the quick settings icons are redesigned well along with the status bar icons.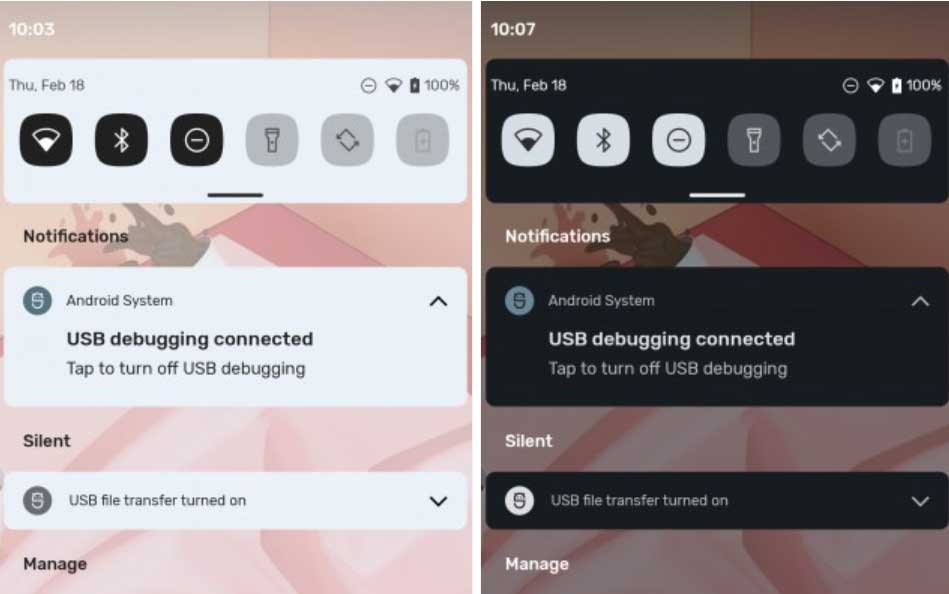 8. Additional Launcher Grid Layouts
The Pixel Launcher has included additional grid layout options in the Android 12 Developer Preview 1 build. A grid layout option is required to change the app icon sizes or counts on a single page. Previously, 2×2, 3×3, 4×4, and 5×5 options were available. But now 4×5 grid option is also present that offers a non-symmetrical view that will be good for taller display devices.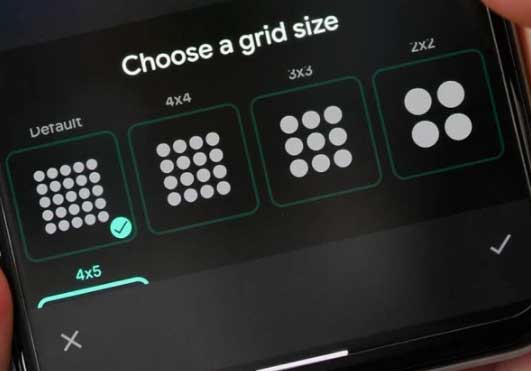 9. One-Handed Mode
As the Android 12 first developer preview build has been surfaced, one of the most important and useful features also included called 'One-Handed Mode'. Although this feature may be improvised from Samsung's One UI, Android 12 users will surely get benefitted while using a bigger display device using a single hand in most situations.
First look at One-Handed Mode settings on Android 12 – confirmed it's in the works! https://t.co/QKBeO9xlTM

— Mishaal Rahman (@MishaalRahman) February 18, 2021
Conclusion
There are plenty of developer-friendly features that have been included and more on the go. We'll also expect that some other beneficial improvements and features will be included in the upcoming developer preview builds for the users. As this is the initial release, we may have to wait to get more patch updates so the user experience will get better.
We'll keep updating this article whenever a new update or feature will be released. Till then stay tuned for more info. You can comment below for additional queries.